How to assist the ideal home air purifier to work even better
Views: 30 Author: China Air Purifier Manufacturer Publish Time: 2021-07-19 Origin: https://www.olansichina.com/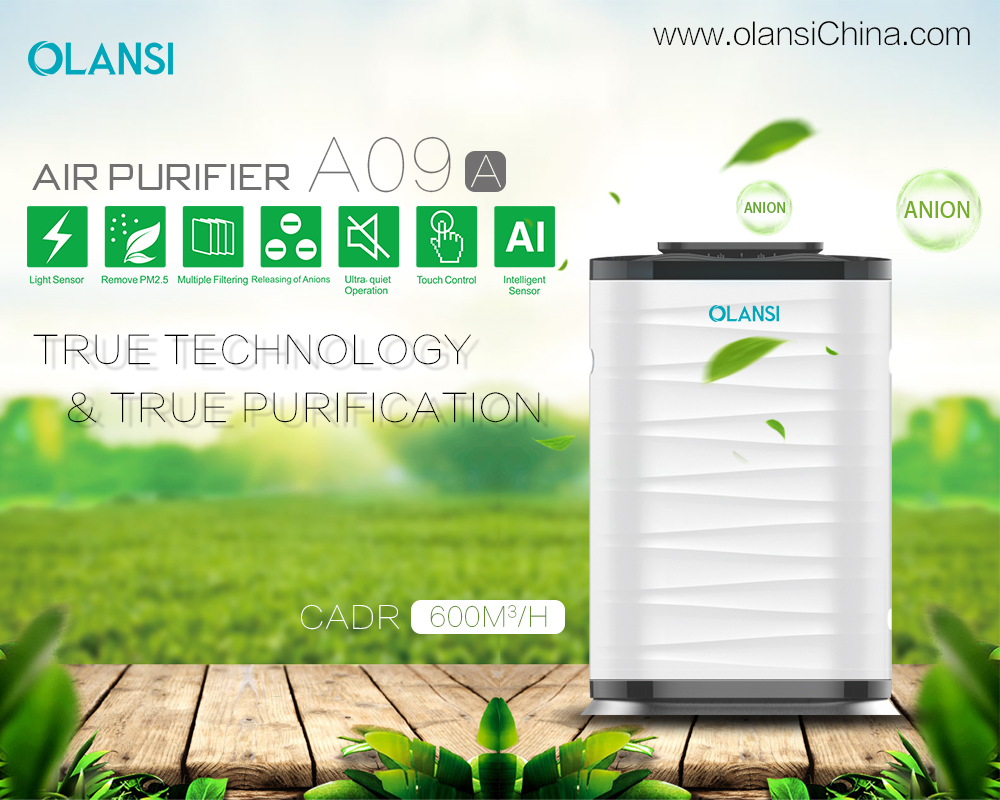 How to assist the ideal home air purifier to work even better
Modern times have brought with them a lot of challenges that are somewhat hard to handle. This is why many things have been invented to take care of the growing issues on a global level. It is for this reason that the air purifier market has become so popular today. It is why so many people are actively looking for the highest quality china air purifiers to take care of the indoor air quality within the home.
While some people follow blindly, there is a lot of information available today, and it is wise to take time to evaluate needs and find out whether air purifiers are any good. Olansi air purifiers have been in the market for over a decade now, and they are created with the best technology. It takes experts to create the best home air purifiers to take care of indoor air. Understanding the current needs and the kind of pollutants present in a home is the first step to taking care of such an issue.
When dealing with a problem like mosquitoes, it is normal to look for solutions that can help repel the mosquitoes or kill them. However, it does not make sense to buy products to deal with mosquitoes while there is a lot of clutter, stagnant water, and breading zones all around the home. The first step to handle such an issue would be to clear all these things up and then go a step further. The same applies to air purification.
Pollutants may emanate from different sources within the home, and it is through prevention of occurrence, they can be reduced greatly. Some steps that could lessen the occurrence of pollutants include:
• Cleaning: cleaning air ducts, addressing mildew and mold build-up. Dusting furniture and vacuuming rugs and carpets is an important part of the day-to-day procedures.
• Dehumidification: this involves the installation of a good dehumidifier to handle humidity levels within the home. High humidity levels exacerbate pollutant levels.
• Maintenance: it helps to ensure that dryers, stoves, and all other systems within the home are working as they should
• Ventilation: if it is possible, one should include mechanical or natural ventilation systems. This is a great way of reducing indoor pollution.
When the above issues are done to perfection, so many problems within the home are fixed. These include the quality of air within the home. This means that when an Olansi air purifier is installed, it will handle purification better. Also, since pollutants are made fewer, one may not need to use the highest level. Also, the need to replace filters can be reduced greatly.
There are many claims regarding what an air purifier can do within the market today and the kind of elements it can handle. There are negative ion purifier's desktop air purifiers, PM2.5 air purifiers, UVC air purifiers, and HEPA air purifiers. These come in different shapes and sizes. Some are perfect for the whole house while others are strictly for single rooms.
It is important to decide whether one needs a central purifier for the whole home or a room-only option. It helps to determine how effective the choice made is. Pick the best air purifiers from Olansi.For more about home air purifier,you can pay a visit to Olansi China at https://www.olansivn.com/ for more info.