Considerations to make when buying an air purifier from china factory
Views: 59 Author: China Air Purifier Manufacturer Publish Time: 2021-05-24 Origin: https://www.olansichina.com/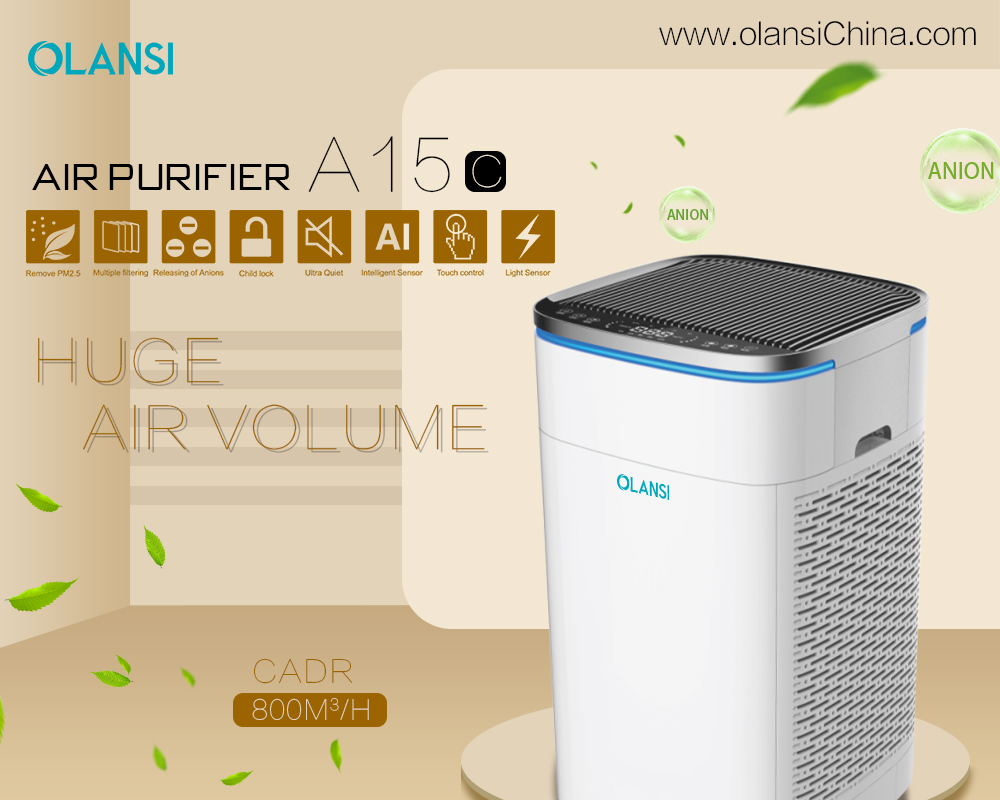 Considerations to make when buying an air purifier from china factory
Air purifiers have become a necessity in most households, especially for people who uphold healthy living. Picking the right air purifier makes it possible for a home to be free of pathogens that could potentially damage health.
There are many types of air purifiers that one can choose from. There are PM2.5 air purifiers, desktop air purifiers, UVC, and negative ion purifiers. Some purifiers need to have the filters replaced after a particular period. Changing the filters may be done six months or one year when they are pleated. If the air filter uses activated carbon, it has to be changed after every three months.
Many units usually come with an indicator that shows exactly when to change things or clean them if they can be cleaned. There are so many filters available in the market. The ones with carbon used to remove odor tend to cost more. It's important to consider the certifications as well. Air purifiers usually work throughout the day and night. This means they should be effective, and one has to consider whether they are energy efficient or not.
Some of the things to consider when getting an olansi air purifier include:
• Room size: it is important to consider whether the home air purifier can handle your room size. Consider the rating of the negative ion air purifier. Consider sizing the model up and consider at what time the purifier is meant to be used.
• Noise: an air purifier is not judged by performance only. One has to consider how well one can live with it. Because the machines need to be used all through, it is ideal for them to be as quiet as possible. The noise rating should be around 50. This is around the kind of noise a fridge makes. Most manufacturers include these details on the packaging or their websites. It makes sense to find some of the best ways in which noise can be reduced. Turning the purifier to the highest setting when one is not around and turning it down when you are close is a great way to reduce noise. It may also be advisable to get a HEPA air purifier meant for larger rooms in a much smaller room. In this case, even at low speeds, the filter tends to filter more air.
• Features: some features make an air purifier one of the additions to your space. One of the things to consider is the type of filter. When the filter is washable, it means one saves more time. When reusable filters are used, they filter out large particles before getting to the primary filter. This seems to extend the life of the main filter while saving money spent on buying filters.
Olansi air purifiers are some of the best in the market. There are different air filter categories available in the market. These include UVC and HEPA air purifiers. Great care should be taken when getting a home air purifier to guarantee that it works according to expectations.