Unpleasant health effects of dust mites and how Olansi group air purifier machine for home can help
Views: 22 Author: China Air Purifier Manufacturer Publish Time: 2021-11-10 Origin: https://www.olansichina.com/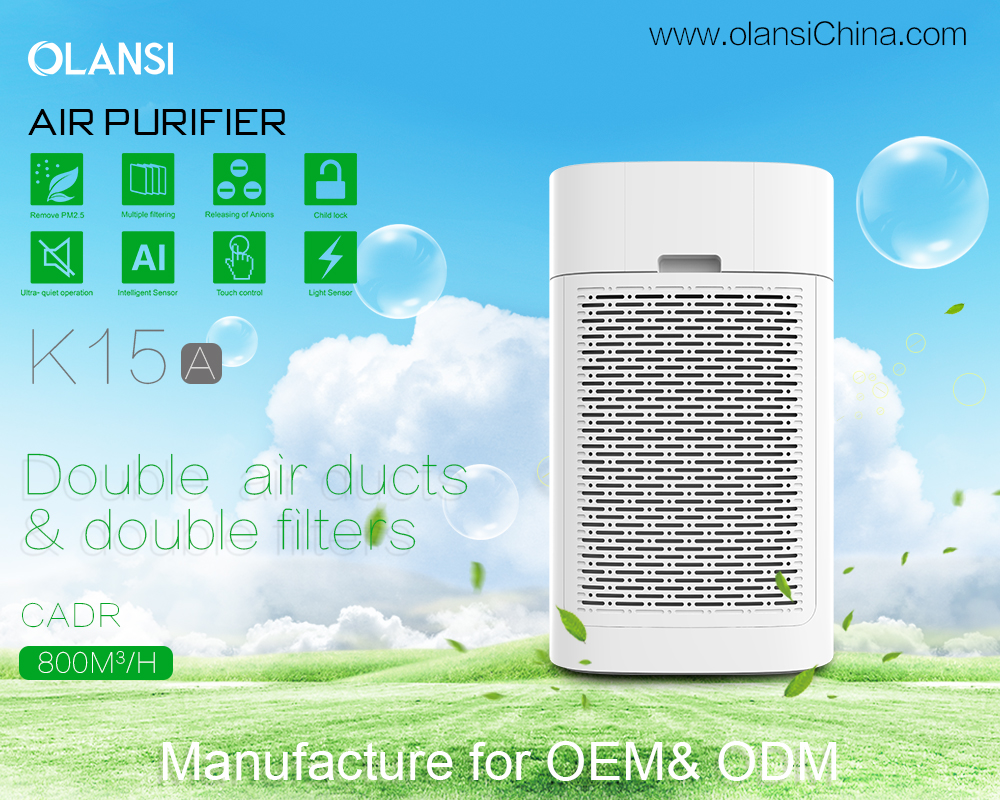 Unpleasant health effects of dust mites and how Olansi group air purifier machine for home can help
Whenever allergies are mentioned, most people quickly jump to issues like mold, dust, pet dander, Dogs, cats, and pollen. However, there are instances where dust mites are responsible for allergic reactions. It is common to hear people say that they are allergic to dust. In most cases, dust mites, invisible to the naked eye, are the culprits behind the allergic reactions.

There are different species of dust mites. The organisms are little and feed on dead skin that we shed each day. Skin keeps falling off, and a new one grows in its place. The dead skin is food to dust mites.
What exactly are dust mites?
These organisms are classified as arthropods, and they live very close to humans since they are the food source. Each home has millions of these dust mites, and there is harmony between humans and the organisms; however, when allergic issues arise because of the mites, an issue arises. This calls for the elimination of the same.
Dust mites are all over the home. They are in mattresses, beddings under carpets, furniture, and curtains. The organisms are microscopic and cannot be seen, and they look like very small spiders. It is easy for these organisms to move from one room to the next, and they can spread all over. An infestation can only be concluded by testing the home. The tests can be conducted in a laboratory or at home using magnification microscopes.
Dust mites can have ill effects on health in the sense that they trigger different allergic reactions. Some people are more prone to getting health issues than others. The kind of effect that dust mite can have differ from one individual to the next. The potential effects of dust mites cannot be overlooked or ignored and should be handled as soon as possible.
Cleaning
One of the critical ways of expelling dust mites is to clean things like clothes, curtains, and beddings. All washables need to be cleaned regularly. When dust mites spread, things become even worse for those with reactions. Leaving clothes, carpets, and curtains dirty only helps the mites to thrive even further. They end up reproducing very fast.
Cleaning beddings is very important. This is where about a third of a day is spent, and a lot of dead skin is left behind. Washing beddings regularly takes care of this. Special sheets that are resistant to dust mites can be an added advantage.
Dust mite feces are also microscopic and can be suspended in the air. This can cause more health issues. Regular vacuuming and cleaning can help deal with dust mites. However, testing homes can help determine how bad the pollution is to start with.
The best way is to purchase an Olansi air purifier to handle dust mites and the fecal matter left behind. This china air purifier can greatly affect homes and can avert the dangers associated with dust mites.
The right air purifier manufacturer is a great solution to all issues related to air quality, including dust mites elimination. Olansi creates some of the best devices, including UVC air purifiers and HEPA air purifiers. The air purifier factory has the latest technology and technical expertise to handle different levels of pollution.For more about unpleasant health effects of dust mites and how Olansi group air purifier machine for home can help,you can pay a visit to Olansi China at https://www.olansichina.com/air-purifiers.html for more info.