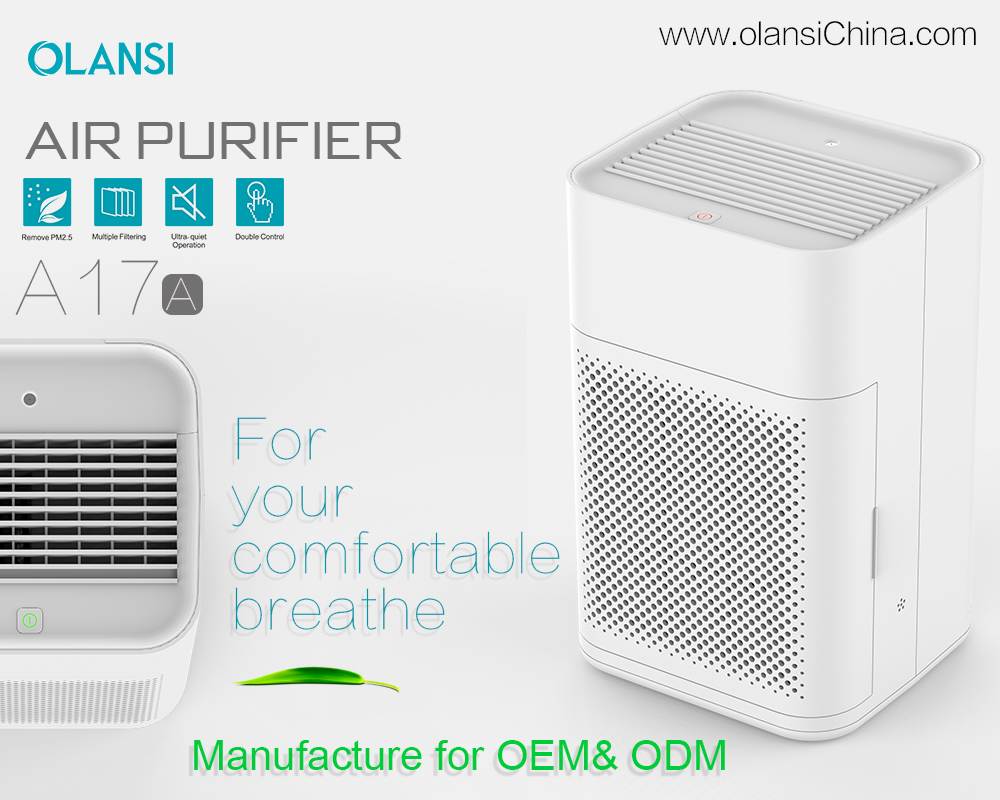 What Is The Best Home Air Purifier Manufacturer In Malaysia Market In 2021 And 2022?
When it comes to air purifiers that are available in Malaysia, there are numerous options you can explore. For instance, you will not just come across one air purifier manufacturer as there will be various companies to choose from. This makes your task of patronizing the right air purifier factory very complicated as you will need to choose from various brands. Many people in Malaysia have been burnt in the past by desperate companies which go around selling low-quality air purifying devices. There are people who do not believe that such devices are actually genuine due to the criminal acts of these companies.
What you need to know
Before going about to select an air purifier supplier, there is something you should know. This is the fact that air purifiers usually vary in the aspect of roles they are expected to perform. In other words, you need to find out your needs before patronizing any air purifier manufacturer. It does not matter whether you are planning to purchase a China air purifier or one that has been produced in another country. When your needs are identified, it becomes easier to find out devices that are not worth your time.
Choose your air purifier manufacturer from this list
There is no need to be worried as this post will be helping you out today. It will be aiming to reveal some of the best home air purifiers that Malaysians are buying in 2021 and 2022. It is recommended to read each of the options carefully before deciding on which air purifier factory to patronize.
Cosmo Prime
Cosmo Prime has proven to be a reliable air purifier supplier over the years. Its unique air purifying technology is second to none in the Malaysian market. Users have been able to note the fact that this device comes with some award-winning features which makes it to stand out amongst other brands. It ensures that cleaning the air in your home is not just automatic but also very effective. One of its most notable features has been the anion generator. Believe it or not, this can help ensure you are maintaining the right mood.
This is not a China air purifier as it has been designed in Europe (precisely Germany). In order to ensure you do not complain about poor air quality, it has been built with 4stages of filtration. The best part is that it can be used for large spaces. With this around your home, getting rid of smoke, odors, allergens, pollens and many others is very easy. Some of its features are:
• Covers a space of up to 80m
• Its CADR is 400m3/hour
• It comes with a sensor that can detect particles
• Its air cleaning process is automatic. This has been made possible with its timer
• It has anions generator
• And more
Xiaomi Mi 3H Air Purifier
Everyone knows that Xiaomi Mi 3H is a China air purifier. However, very people are aware of the fact that this device is as good as an Olansi air purifier. This air purifier manufacturer is expected to make headlines in Malaysia in 2021 more than ever before. One of the reasons for its increasing popularity is that it is highly affordable. In case you have limited budget, it will be very wise to consider this option. The best part is that it can also deliver when it comes to cleaning your space.
With the smart features of Xiaomi Mi 3H, there is no doubt that your needs can be easily met today. As compared to your refrigerator, this device generates less noise (3dB). When you talk about a proven air purifier supplier, it tends to tick all of the boxes. Some of its wonderful features include:
• Enabled Wi-Fi connectivity
• It can cover a space which measures 484sqft
• Original HEPA as well as carbonated filter to ensure dust, smoke, and viruses are captured
• It has an OLED display which shows you all of its features and work rate
• It is compatible with MiHome App and Google Assistant
• and more
Philips AC2887/30
Being a notable name in the world of electronics, there is no doubt that Philips AC2887/30 deserves to be mentioned amongst some of the best air purifiers in Malaysia. This air purifier manufacturer has been strongly compared with Olansi air purifier. Both devices are actually great when it comes to removing harmful pollutants from spaces within few minutes.
Phillips is perfect for Malaysians that are having running noise and breathing difficulty. Simply put, it is the best air purifier supplier to patronize when you are experiencing allergies and asthma. Some its features will be outlined below.
• It has 3 modes like allergen mode, virus & bacteria mode, and general mode
• Its CADR is 333m3/hour
• Its AeraSense technology ensures that your air quality is monitored constantly
• It can clean a space of 850sqft
• Its lowest noise level is 20.5dB
• And more
Dyson Pure Cool TP04
This is another reliable air purifier manufacturer that has proven to be one of the best in Malaysia. One of the most impressing features is that it comes with is 3600 design to ensure wide coverage. For you to enjoy clean air, it is crucial to make use of a device that will monitor your air and clean it automatically on 24/7 basis. This is what Dyson TP04 can help you experience firsthand. Its aesthetics are also worth taking note of. This is because it can make your space standout. The most important thing is that it can clean a space very effectively. Its features are:
• It can cover up to 400sqft
• Its noise generation is quite low
• It comes with an app to ensure effective monitoring of air quality
• And more
Olansi air purifier (K08)
There is no doubting the fact that Olansi air purifier definitely deserves to be mentioned amongst some of the best in UAE. This is because it has managed to integrate some features that are not just smart but highly also impressive. One thing about an Olansi air purifier is that its process of removing harmful particles from spaces is quite effective and efficient. Thus, it is a very reliable China air purifier that can make the difference once positioned in your home or office today.
This air purifier supplier has managed to develop one of the most sophisticated devices that can clean the air around your home without any hassle today. Below are some of its features:
• 350M3 CADR per hour
• It has a sensor to detect dust in your space
• Purification process consists of 4stages
• Noise generation is between 17dB and 55dB
• And more
Conclusion
Given all of the different options that have been listed above, there is every reason to believe that you do not have any problem choosing the best air purifier factory that can help to solve your problem of poor air quality. All you have to do is choose any one that has been listed above.For more about best home air purifier manufacturer in malaysia market in 2021 and 2022,you can pay a visit to Olansi China at https://www.olansimy.com/ for more info.