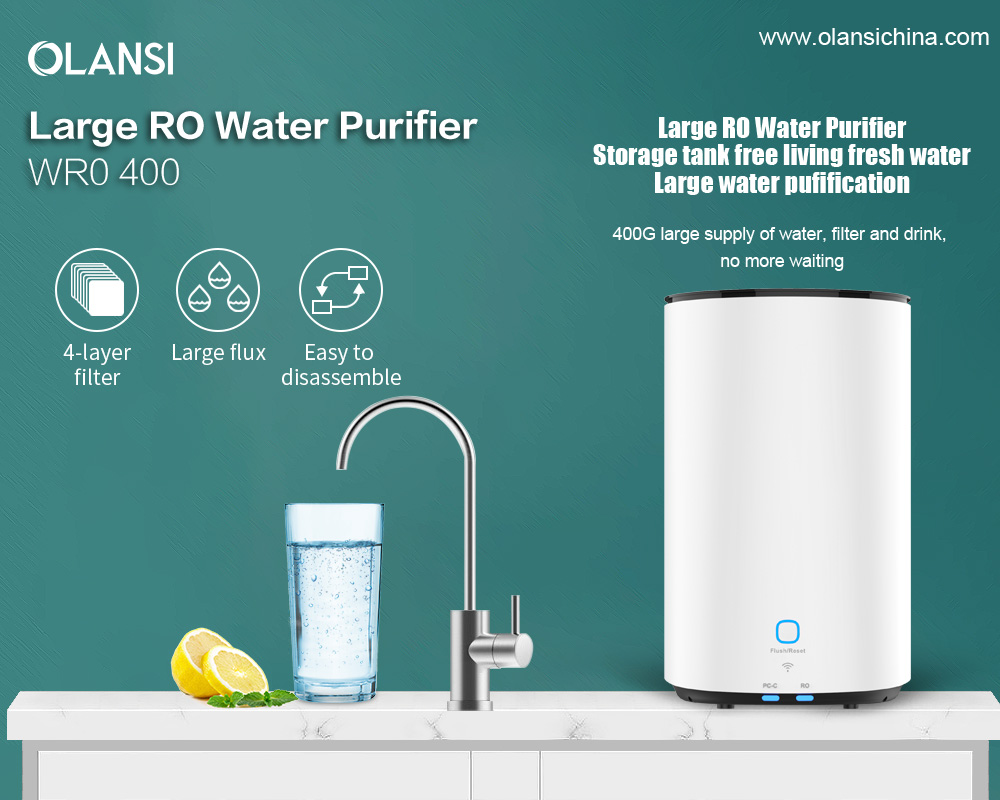 Benefits Of Reverse Osmosis RO Alkaline Hydrogen Water Purifier Dispenser From China Manufacturer
The emergence of reverse osmosis alkaline water has been nothing short of impressive. For the first time ever, most people can drink water that will add value to their lives and enable them live healthy. Technology and discoveries have made it possible for people to see reasons why reverse osmosis alkaline water is helpful to human health.
In case you are wondering how to get access to reverse osmosis alkaline water, a water purifying device can help to automate the entire process. There is no need to be worried because you have come to the right place. This post will be aiming to explain some top benefits that reverse osmosis alkaline water purifier can enable you to experience.
Extremely Powerful Filtration Process
This is probably one of the most obvious advantages of a reverse osmosis alkaline water purifier. It can help in ensuring that your water goes through a thorough filtration process. This means harmful particles will be removed. There are lots of molecules in the water you drink on daily basis. In case you do not know, these can harm your system in many ways. A typical example is calcium deposit which can cause problems on your skin. A reverse osmosis alkaline water purifier can help to get rid of such without hassle.
Some other compounds that this device can help to eliminate from your water are ammonia, lead, mercury, cyanide, fluoride, phosphate, chloride, arsenic and many more. Regardless of what experts are saying, the truth still remains that these compounds are harmful to your system. For instance, they can lead to health complications like cancer, eye issues, reproduction problems and many more. Studies have shown that tap water usually contains fertilizers that are harmful to human health.
Facts you should know
• Your tap water is not as healthy as you are thinking
• A reverse osmosis alkaline water purifier can help to ensure proper filtration of water
• Water normally contains dangerous compounds that can cause health problems
Removal of bacteria
Do you know that your water normally contains bacteria? These could be campylobacter Jejuni, cryptosporidium, giardia lamblia, legionella pneumophila, and escherichia coli. Each time you are taking water directly from the tap, always remember these names. Studies have shown that water which has not gone through any purification process always contain them. Are you wondering what these can cause to your system? Escherichia coli has been discovered to cause problems such as headaches, cramps, vomiting, fever, nausea, diarrhea and fatigue. In worst case scenarios, it can even lead to death.
There is also giardia which has been discovered to pose lots of health concerns in children. It can even lead to death once not treated as expected. These are some of the reasons why experts have recommended that you should consider drinking reverse osmosis alkaline water. With such, there will not be any need bothering about your health being exposed to any danger caused by bacteria. Imagine you and your loved ones having access to water that is 100% bacteria-free. This is what a reverse osmosis alkaline water purifier can enable you to experience.
Key points to remember
• The water you are drinking directly from the tap contains different forms of bacteria
• Bacteria can be more dangerous and life-threatening
• With a reverse osmosis alkaline water purifier, you will not have to bother about contaminants on your water
It is Safe
Are you one of those who have always questioned the safety of this water purifier? Do you know that this is one of the safest products you can start using today? Few years back when this technology came into existence, people were skeptical about what it could do. Reverse osmosis alkaline water purifiers were not selling that much in the market. This is because may people were concerned about whether or not it is safe to use. The good part is that all of these have changed for good today. This is due to the level of awareness that people now have about its features and functionalities.
Reverse osmosis alkaline water purifiers are very safe to make use of. They have been built to be used both in residential and commercial spaces. Whether you plan to make use of this device in your office or home, it will always overdeliver. They have gone through series of research before being released in the market.
Facts You Need To Know
• Reverse osmosis alkaline water purifiers are 100% safe to use
• These devices are safe for kids and adults
• To find one that is safe, always confirm whether it has been approved by relevant government authorities
Clean Water On-The-Go
Clean water is very precious given that it provides your system with lots of health benefits which otherwise would not have been possible in any way. The problem is that getting such is not an easy task. This is because most of the devices in the market are not really effective when it comes to producing clean water. Some years back, producing purified water takes time. There is the traditional method of steaming which requires that the water becomes very hot up to a certain level before bacteria and other contaminants can be eliminated.
Although this method was great, it took too much time. You have to wait for minutes or even hours before the water can become hot. This is why a reverse osmosis alkaline water purifier has become very popular in recent times. It does not just ensure effective purification of water. In addition to such, it also does such very fast. So long as the device is carried along, you can get access to clean and safe water anytime. The best part is that it does not consume too much energy.
Conclusion
Based on the above, there is every reason to believe a reverse osmosis alkaline water purifier can make a huge difference in your life. The benefits that it provides are priceless since we are living in an environment where people seem to be looking for how to live healthy.For more about benefits of reverse osmosis RO alkaline hydrogen water purifier dispenser from china manufacturer,you can pay a visit to Olansi China at https://www.olansichina.com/alkaline-reverse-osmosis-water-purifier.html for more info.