Blunders that people make when choosing best china hepa uvc air purifiers factory
Views: 32 Author: China Air Purifier Manufacturer Publish Time: 2021-06-10 Origin: https://www.olansichina.com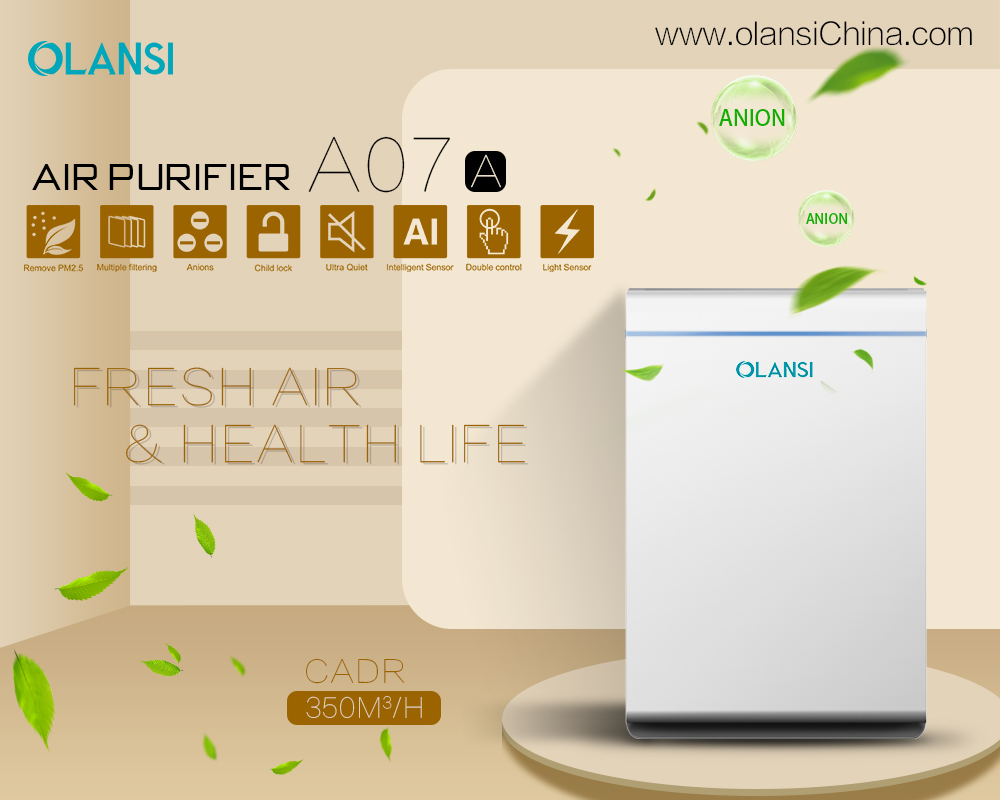 Blunders that people make when choosing china hepa uvc air purifiers factory
The best china air purifier should combine different elements to be in a position to deliver the perfect results. Many factors have to be considered, and these have been highlighted quite clearly. Considering different factors, making the right decision as far as air purifiers are concerned is made possible.
Even with that said, there are still instances when the home air purifier choice can be an issue. Sturdiness, quality, and performance are always very different. Cost can indicate suitability and excellence, but there are many other things to be considered as well.
The fact that china air purifiers are becoming more popular today makes it difficult to make the best judgment as far as cost is concerned. Various things need to be looked at to ensure that the right choice is made. These are the things that could be overlooked, and this can cause some very serious issues in the long run.
1. Failing to tackle well-being and health requirements logically
Most people know they need a purifier but never sit long enough to think what they would require from such a device. Most people buy china air purifiers assuming that wellbeing and health will follow automatically. It should be noted that contaminants within the 2.5 and 10 micron spectrum are usually deposited within the throat and the nostrils, and this causes sinus discomfort. It can also cost allergic reactions. When picking the best Olansi air purifier, the buyer should ask themselves if their selection can successfully eliminate the allergens within the home.
Usually, the contaminants below 2.5 microns are called lung penetrating and can cause an increase in stroke, heart disease, and cardiovascular diseases. The best HEPA air purifiers should be able to handle the smaller contaminants.
2. Not taking care of air quality.
Many people get air purifiers and expect instant healing regarding wellbeing and health. There is an expectation that the air issues will be sorted out without other measures being applied. It is important to consider where there is contamination within the air within the home in the first place. While some of the contamination occurs naturally, some things can be done to reduce pollution within the home. It's important to consider some of the best ways to deal with pollution. If it's odor, is the garbage taken out in good time? Are the right products being used in the bathroom to clear any stench emanating from there? Is the house vacuumed and dusted regularly? With such things taken care of, the negative ion air purifier's work is lessened and can function better.
3. Not considering ozone
In most cases, ozone gives a refreshing scent, like after a rainstorm kind of scent. Cyanide gives an almond-like aroma. Arsenic, on the other hand, has a yummy garlic kind of aroma. However, this should never mislead buyers. There are many people who purchase air purifiers but then end up having serious issues. Ozone causes serious issues.
Ozone causes bronchial asthma and many other breathing complications. It also causes sensitivity to other contaminants. This means everyone can suffer from exposure.
It helps to consider Olansi air purifiers as they are technically sound options. This company has been in the field for a decade and offers different options when it comes to china air purifiers.