China air purifier maintenance tips and buying guides
Views: 9 Author: China Air Purifier Manufacturer Publish Time: 2021-12-28 Origin: https://www.olansichina.com/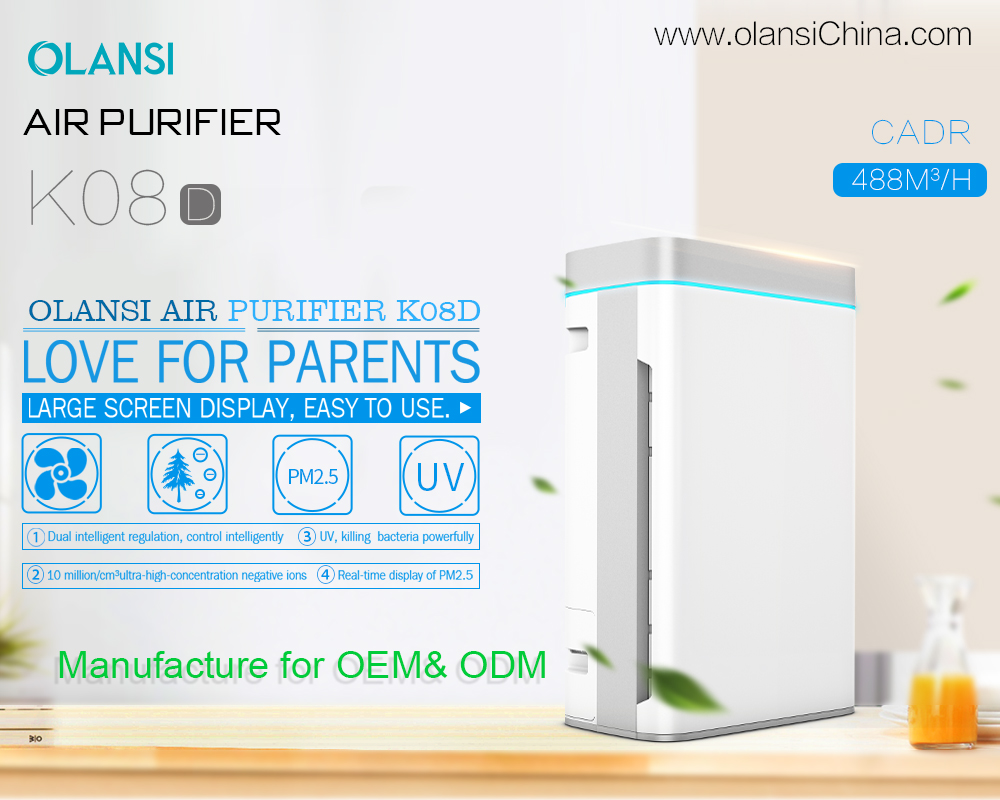 China air purifier maintenance tips and buying guides
Today, most modern homes use air purifiers to keep the indoor air fresh and clean and avert some serious health conditions that come from polluted air. Not all homes have an air purifier installed, but many people opt to buy the best china air purifiers.

Some guides and tips could help someone with a HEPA air purifier or UVC air purifier for better outcomes and effective air cleaning. Achieving top performance should be the aim of anyone that owns an air purifier and wants to get the most out of it.
Since there are many benefits associated with air purifiers and having them installed in homes, understanding their advantages and benefits can help.
Air purifier check-ups
The best quality Olansi air purifiers are durable, but they need to be checked regularly. Sometimes, nothing has to be done, but that mainly depends on the kind of air purifier in place. Some air purifiers work so well for many years without needing any maintenance.
There are different air purifiers, with the most popular being UVC air purifiers and HEPA air purifiers. The trickiest part is getting to know when fitters need to be changed. If a budget option is picked, it may lack the indicator button to show when to clean or replace filters. In such a case, filters are handled manually. The air quality of the china air purifier can also tell you whether it is working at optimum.
Pre-filters can contribute to the efficiency of an air purifier to a great extent. To make it easier, it is wise to pick a filter with an indicator telling when the right time to replace the filter comes. Some filters only last for several days. However, more superior options come with AI sensors that tell the owner exactly when the filters must be replaced.
Important tips
There are some important tips to think about when dealing with the best Olansi air purifier. These can be very helpful when followed, and they include:
• Never place things on the air purifier for any reason
• Allow the air purifier to be free-standing and away from obstacles for efficient air sucking
• Pre-filters are usually washable and need to be cleaned regularly
• Air purifier filter indicators should be checked regularly if they are available
• The area around the device ought to be clean at all times
• Never clean the china air purifier while it is still on and plugged in
• Solvents and detergents should never be used to clean the air purifiers
• Before unplugging, it is wise to turn off the device
• Permanent filters should be checked every fortnight
• Permanent filters are usually required to be cleaned a couple of times per year
• Carbon and HEPA filters should never be washed or vacuumed
• The outer parts of the device can be easily cleaned using a damp or dry cloth
These are some things that most air purifier suppliers and manufacturers can advise the buyer to follow for a much better outcome.
For more about china air purifier maintenance tips and buying guides,you can pay a visit to Olansi China at https://www.olansichina.com/smart-air-purifier.html for more info.