Choosing between a room air purifier and a whole house air purifier with UV light
Views: 34 Author: China Air Purifier Manufacturer Publish Time: 2021-07-09 Origin: Site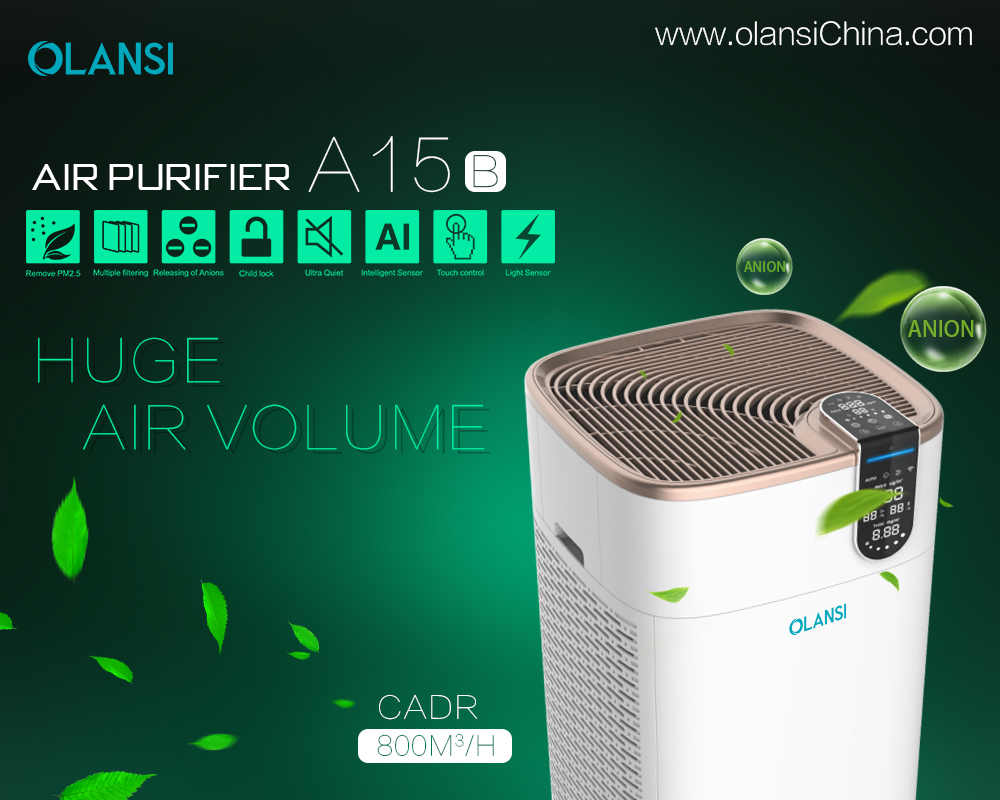 Choosing between a room air purifier and a whole house air purifier with UV light
Picking china air purifiers can be a bit confusing because of the wide variety currently flooding the market. However, Olansi can have great advantages since the company has been in the business for almost a decade now, offering solutions for homes worldwide. There are room purifiers and whole-house purifiers.

Room purifiers
These are the most common air purifiers available in the market and are commonly found in different electronic stores worldwide. Usually, they are free-standing gadgets that may not need professional installation. These have different processes that can be used to deal with air pollution within a given radius in a room.
There are instances where air quality could affect sleep. If one has such an issue, they should consider placing a room air purifier within the bedroom area. In many cases, room air purifiers are easily portable and can be moved from one room to the next, which is quite convenient.
Pros
• They are portable
• They don't need a HAVC system to work well
• No professional installation needed in most cases
• Tend to be cheaper compared to whole-house options
Cons
• Can produce smells
• May not work well in the lower speed settings
• They are noisy, especially at higher speed settings
• Can take up space within a room
Whole-house home air purifiers
In most cases, the systems are hooked to the HAVC systems with ducts and fans drawing in the air into the unit. In many cases, the systems are installed to the HAVC ducting. The complexity and price of these purifiers vary. They can involve cheap filters which can be handled without professionals; there are also standard filters or expensive systems that need a professional to handle the installation. The latter may cost quite a bit of cash. The freestanding self-powered ones are quite expensive, and they operate without needing the HAVC system.
Pros
• They are situated ideally because the ducting is a prime source of different air pollutants
• They don't take a lot of space within the living area
• They are quieter compared to single room options
Cons
• May not work when the HVAC is off unless they are independent of it
• Usually require forced-air systems
• They don't target specific rooms but rather offer the same purification to all rooms
• They are quite expensive most times
By understanding the kind of needs as far as pollution is concerned, it becomes easier to pick the right kind of system to have installed. One of the things to find out is whether there are rooms that have more pollution than others. In s such a case; a single room purifier may be the best option since it can be left within that particular room for more personalized air purification. If it's a general thing and one already has a HVAC system in place, the whole-house option may be the best way to go.
Choose different types of air purifiers like HEPA air purifiers or PM2.5 air purifiers from the wide range of Olansi air purifiers available in the market today. For more about
a room air purifier and a whole house air purifier with UV light,you can pay a visit to Olansi China at https://www.olansichina.com/air-purifier.html for more info.