Common mistakes to avoid when purchasing a good negative ion air purifier
Views: 26 Author: China Air Purifier Manufacturer Publish Time: 2021-11-05 Origin: https://www.olansichina.com/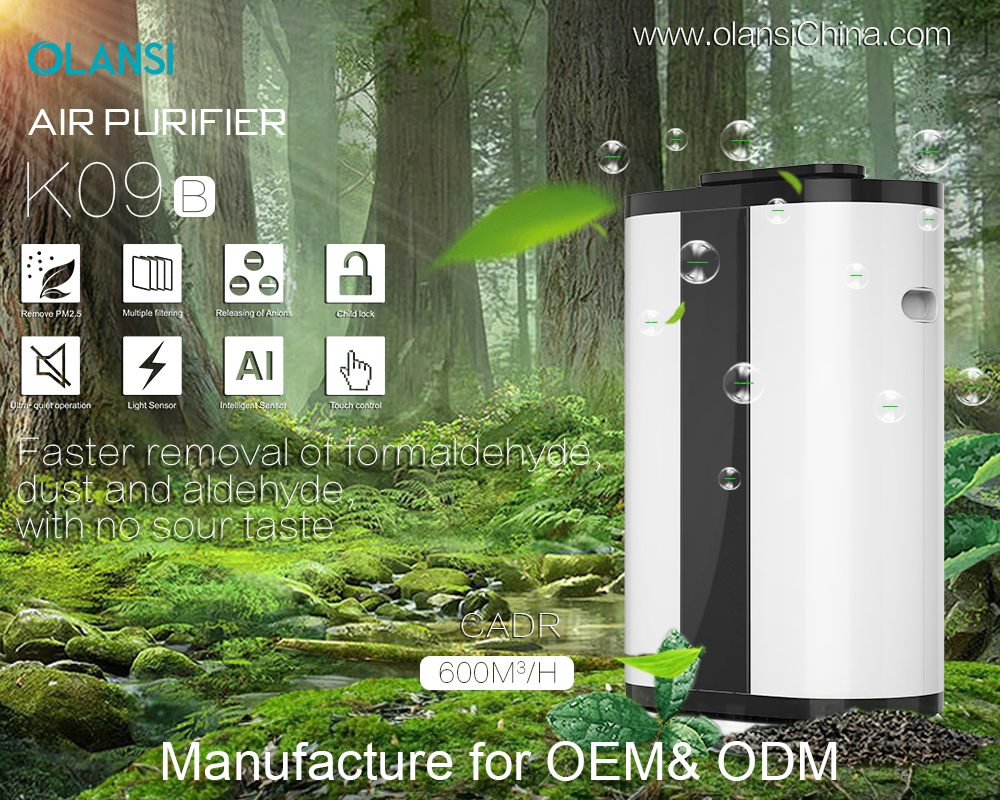 Common mistakes to avoid when purchasing a good negative ion air purifier
Investing in an ideal air purifier is important and something that should be taken seriously. However, people make many mistakes while looking for the best option available in the market. Many air purifier manufacturers make claims that cannot be supported in real life.
Air purifiers differ a great deal in terms of performance, sturdiness, and quality. Cost doesn't define the suitability or excellence of an air purifier. Because of the limited regularity bodies as far as air purifiers are concerned, it is easy to make errors that can be very expensive.
Some common mistakes are easy to avoid when purchasing a good air purifier.
1. Not tackling well-being and health requirements.
The first thing to do is understand the requirements at hand. People commonly assume that well-being and health are achieved automatically when any air purifier is purchased. Determining the pollutants present in the air and how well the purifier can handle them is important. A china air purifier should not be chosen blindly. One has to determine whether well-being and health are upheld.
2. Not Taking care of air quality.
Many people buying air purifiers expect the air purifiers to tackle all air quality and well-0being issues without extra steps to back the air purifier. It is a known fact that indoor air quality is worse than an outdoor one. Taking care of the quality of air should not be left to the air purifier alone. The individuals living within the home should be responsible for it as well. Clear the sources of pollution as much as possible, keep the home dry, and do regular cleaning. Without taking care of the environment, the air purifier may not work as well as it should.
3. Taking ozone less seriously.
Ozone gives homes that refreshing scent. This is similar to the kind of scent achieved after a rainstorm. On the other hand, cyanide gives an almond-like aroma. Arsenic, on the other hand, gives out a garlic kind of taste. For this reason, things should be taken seriously. Some people want air purifiers to handle genuine health issues and improve in the best way possible. This could be due to the existence of serious respiratory issues. If in such a situation someone contacts ozone or other harmful elements, it can be catastrophic. Such elements make breathing complications such as bronchial asthma worse. Sensitivity to contaminants is also elevated.
For this reason, ozone and other elements have to be taken very seriously. Some air purifiers produce ozone and should not be used. The best air purifier manufacturers ensure that machines ozone production is very limited if any.
To be on the safe side, it is important to settle for the most reliable china air purifier to work with. Many air purifier factories produce different devices. However, Olansi air purifiers are the best and offer superior outcomes compared to others.
Olansi produces great HEPA air purifiers, UVC air purifiers, and a wide range of other products that can greatly improve indoor air quality. Air quality is important, and one should not second guess when picking the right device.For more about common mistakes to avoid when purchasing a good negative ion air purifier,you can pay a visit to Olansi China at https://www.olansichina.com/negative-ion-air-purifier.html for more info.