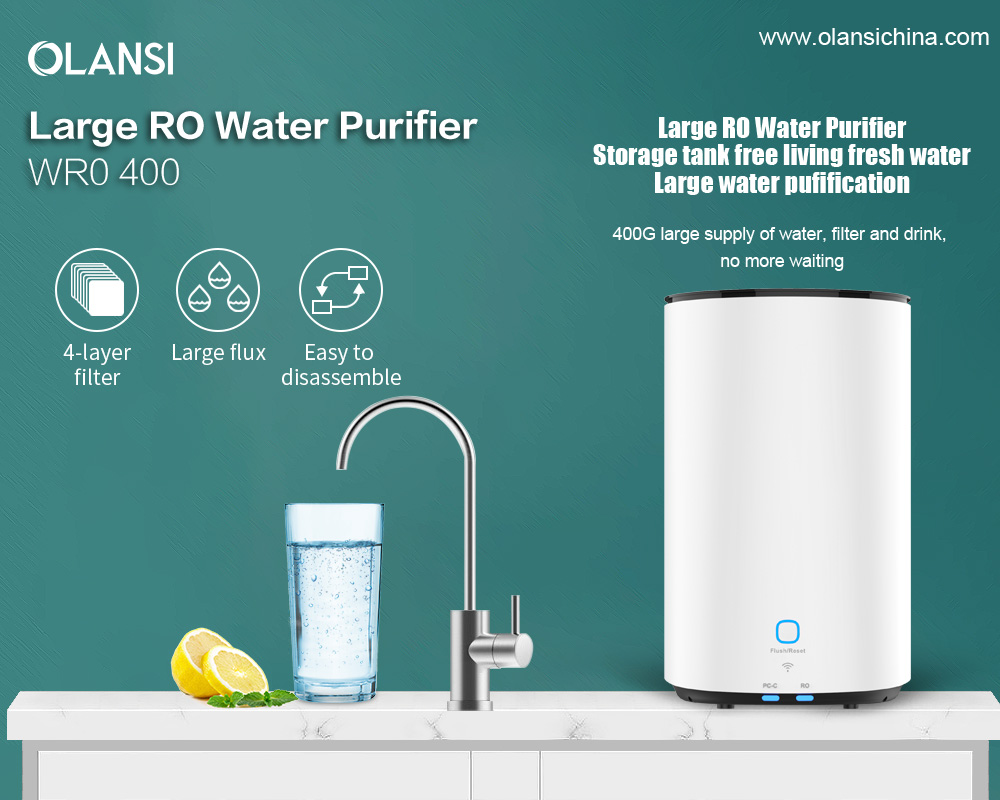 Dangers Of Not Using Alkaline Hydrogen Reverse Osmosis Water Purifier For Home
A reverse osmosis water purifier for home has one major function. This is ensuring that your water is clean and safe for consumption. It does such by having to get rid of dangerous pollutants like lead, arsenic, chloride, fluoride, ammonia, cyanide and phosphate. This is one of the most innovative devices you can purchase today. The reason is quite simple to understand as it helps to ensure you are living healthy. Imagine not worrying about diseases and other abnormal conditions that are caused by contaminated water.
Here Is the Major Challenge
The problem is that despite the popularity of a reverse osmosis water purifier for home, many people still prefer drinking their water like that. In other words, they do not see any need to make use of this device in order to ensure such water is filtered.
Do you know that there are lots of dangers for not using such technology? Are you aware that such mistake can lead to unnecessary expenses eventually? This post will be revealing some of the problems you are likely to suffer by failing to use a RO water purifier in your home. There is every reason to believe that the details below will serve as an eye-opener.
Unhealthy Skin
Many people do understand that drinking plenty of water to remain hydrated is very good for the skin. However, they are yet to discover that contaminated water can damage their skin. For instance, studies have shown that your skin can be affected by deposits in your water. All of these will make you look unattractive in public. These deposits could be in the form of:
• Lead
• Ammonia
• Fluoride
• Phosphate
• Cyanide
• Mercury
Of course, it is always easy to talk about improving your skin through expensive creams and medications. However, remember that you are simply compounding your problems as these options can bring about more abnormal conditions.
Do you want to know the best part? Such is having to use a reverse osmosis water purifier for home. It is safe and effective to use due to how it has been built to ensure that every contaminant like dirt, and rust, is removed. It can even ensure that the taste of your water is improved. There are lots of reasons why you need to maintain a healthy skin. These could be:
• Regulating your body temperature and fluids
• Protection from the sun rays
• Looking attractive in public
• And more
High Blood Pressure
There is something most people do not know about RO water purifiers. This is the fact that they are very effective when it comes to fighting against high blood pressure. If you are prone to this problem, it becomes possible to suffer from kidney disease, liver disease or even heart failure. These are life threatening conditions that can cost lots of money to manage over the years. It is the reason why you should start considering how to use a reverse osmosis water purifier for home. It does a perfect job at ensuring that leads are removed or filtered from your drinking water.
As your pipes begin to experience corrosion, there is a very high chance of your drinking water to be infiltrated by lead. If you do not know, lead contamination is more serious than most people are imagining. Apart from the problems it can cause as mentioned above, it is also capable of bringing about:
• Brain damage
• Muscle damage
• Reproductive problems
• Nerve damage
• Developmental issues
• And many others
From the above, you can see that lead infiltration is one problem which can cause lots of problems in the long run. There is no need to be worried though because RO water purifier can get rid of it.
High Sodium Consumption
There is no doubting the fact that studies have revealed the benefits of sodium. These could be improved brain function, prevention of sunstroke, enhancement of your skin, and ensuring your body is maintaining the right fluid balance. Although these are great, excessive consumption of sodium can have the opposite effects in your body. The average amount or quantity of water that is recommended to be consumed by individuals according to experts is 6-8glasses. The problem is that when your water is not filtered, there is a very high chance of consuming too much sodium.
The normal amount of sodium that should be consumed is 20mg. There are instances when sodium can make up to around 10% of the water you are consuming. Again, this can bring about high blood pressure which makes you vulnerable to heart and kidney failure. There is no need to be worried because RO water purifier can help in filtering salt from your drinking water. Whether such is natural or artificial, it will be filtered in the most effective manner.
Key points to note
• Excessive sodium is dangerous to your health
• Ro water purifier can help to filter out sodium by up to 90%
• There are many ways that sodium can enter water – naturally, treatment process, and ion water units
Bacteria and Parasite
Do you know that it is very dangerous for your drinking water to contain bacteria and parasites? Are you aware that these can create lots of problems in your body? Amongst the various dangers we have explained in this post, these seem to be the most serious. This is due to how it affects your everyday life. Have you ever experienced problems like fatigue, vomiting, fever, headaches, vomiting, diarrhea, nausea, and cramps?
If you do not know, these are clear signs that your water contains bacteria. Failure to do anything about this problem can lead bring about some deadly consequences. The good part is that a reverse osmosis water purifier for home can help handle this problem. It helps to get rid of such contaminants through its effective filtration process.
Conclusion
Without a reverse osmosis water purifier for home, it is fair enough to conclude that you and your loved ones are not safe. This is due to the health dangers contaminated water can cause. You definitely need to start considering how to purchase one of such water purifiers today.For more about dangers of tot using alkaline hydrogen reverse osmosis water purifier for home,you can pay a visit to Olansi China at https://www.olansichina.com/what-is-hydrogen-alkaline-ro-reverse-osmosis-water-dispenser-purifier-with-filter-and-how-does-it-work.html for more info.