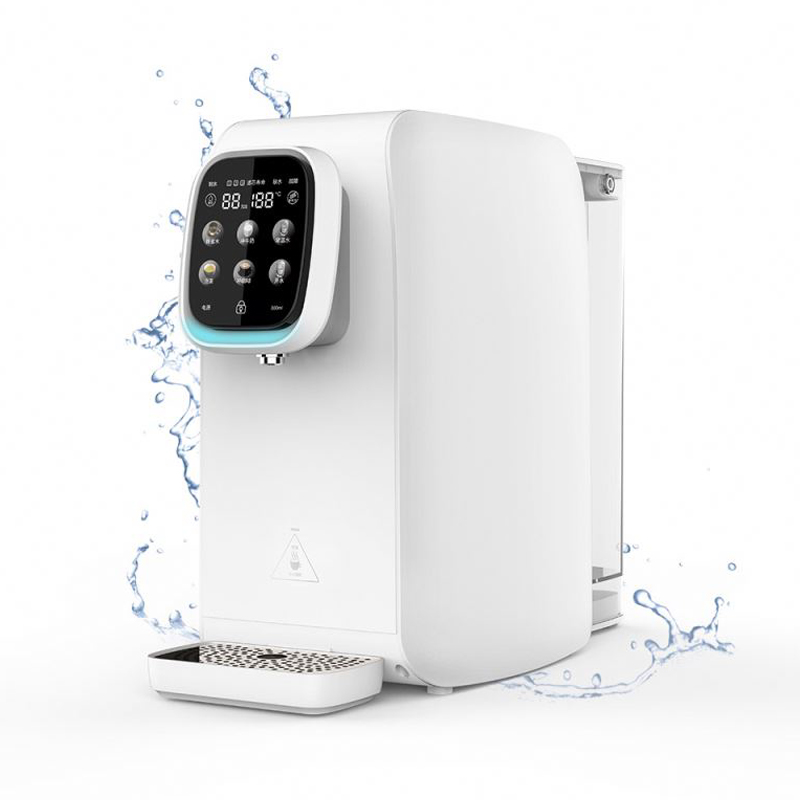 Does SPE PEM Technology Ionizer Portable Hydrogen Rich Water Generator Bottle Have Any Side Effects?
There have been lots of controversies about hydrogen water bottle. While some people have praised this technology claiming that it is quite impressive, there are those who believe it is dangerous and has some side effects. An opinion such as this has only succeeded in reducing the rate at which people would have demanded for the bottle. It should be noted that even the Best hydrogen Water Bottle has attracted lots of criticisms in recent times.
The question of whether the Best hydrogen Water Bottle has side effects is one that should be taken seriously. This is because there are lots of people who would have benefited from this innovation but are still standing on the fence. They are confused due to the rumors that have been peddled about it in various platforms on the internet.
What Is Hydrogen Water Bottle?
Before going any further, it is important you understand what hydrogen water bottle is all about. it is simple to understand judging from its name. For instance, it is only a water bottle that comes with some wonderfully integrated features to enable your water contain hydrogen. Just like any other technology that hits the market, the Best hydrogen Water Bottle has had its fair share of criticisms. This is because most people have failed to focus on the benefits that it tends to provide.
These could be helping to fight against cancer, provision of antioxidants and others. It is also great for enhancing your overall performance during daily activities. It will provide you with the right amount of energy. A study was carried out on 10 people engaging in sporting activities who drank hydrogen water. It was eventually discovered that this water can increase energy, reduce muscle fatigue, and reduce inflammation. Simply put, hydrogen water is pure water. The only major difference is that additional hydrogen molecules have been included in it. This is what makes the water bottle special in many regards.
Does It Have Any Side Effects?
The question of whether or not hydrogen water bottle has side effects has been rampant amongst different categories of people in the past. In case you are one of them, there is no need being worried because you have definitely come to the right place.
The first thing you need to know is that hydrogen water bottles have gone through clinical studies before being released into the market. This is to ensure they are safe for usage. For instance, they are FDA approved items that can be used by different categories of individuals without any doubt or fear. The only time you will have problem is when you are not using the Best Hydrogen Water Bottle. This is because there are lots of fake products in the market that can do more harm than good in the long run. Using such can lead to health complications.
The best thing is sticking with a reliable hydrogen water bottle. So long as you are doing this, there will not be any need to panic about experiencing side effects. Another thing you should note is that there are instructions or processes to make use of this bottle. It is recommended that you do not skip any of such. Not only will this ensure maximum results. Also, you will not experience any side effect.
Key points to note include
• The best hydrogen water bottle is FDA approved
• Always strive to purchase original hydrogen water bottle
• Follow the instructions as outlined by manufacturers for maximum results
Here Are Some Side Effects
Having said the above, there is no doubting the fact that you have understood a lot about hydrogen water bottle including whether it is safe or not. Although it was earlier said that this technology does not have any side effect, you need to exercise utmost caution while making use of it. Do not get it wrong as hydrogen water bottle has been a complete revolution. Even experts claim it is much better than the normal water which is quite impressive to hear.
The only thing is that you need to regulate its usage. In other words, ensure you are not using it too often. Studies have shown that too much of hydrogen in the human system is not too good. For instance, when there is high concentration of hydrogen in your body, many things can go wrong. You are likely to experience abnormal conditions like:
• Dizziness
• Headaches
• Drowsiness
• Vomiting
• Nausea
• Vomiting
There are worse case scenarios when you can experience depression and anxiety. If you ever notice any of these problems while using hydrogen water bottle, it is recommended to stop for some time before making use of it again. This can help to reduce such side effects. Generally speaking, you need around 30-40ounces of hydrogen water on daily basis. In simple terms, 4 liters should be your maximum consumption rate.
What You Should Know
There is some confusion amongst people when it comes to how hydrogen water bottles have been designed to work. For instance, many people believe that this water bottle is not safe for pregnant women. This is not true as studies have shown it is 100% safe. Also, some people have claimed it contains calories thus can bring about gaining too much weight in the future once used. Again, this is not true as such bottle does not make water contain calories.
Instead, it can help you reduce weight over time. This makes it a safe solution for people looking to shed pounds based on how oxidation level will be lowered in your body. When such happens, there will be much better conversion of fat into energy. With this, you will safely lose weight.
Here Is A Summary About The Safety Of The Best Hydrogen Water Bottle
The best hydrogen water bottle:
• Is safe for pregnant women
• Is safe for pets
• Can be used for weight loss program
• Can be used by any age group of individuals
Conclusion
Having said the above, it is very obvious that hydrogen water bottle is very safe to make use of. You only need to know how to consume the water in moderate amount. Even when it is taken excessively, the effects are mild thus can be handled.For more about SPE PEM technology ionizer portable hydrogen rich water generator bottle side effects,you can pay a visit to Olansi China at https://www.olansichina.com/hydrogen-water-generator.html for more info.