Important things to know before getting a Hepa air purifier from suppliers or distributors
Views: 23 Author: China Air Purifier Manufacturer Publish Time: 2021-07-10 Origin: https://www.olansichina.com/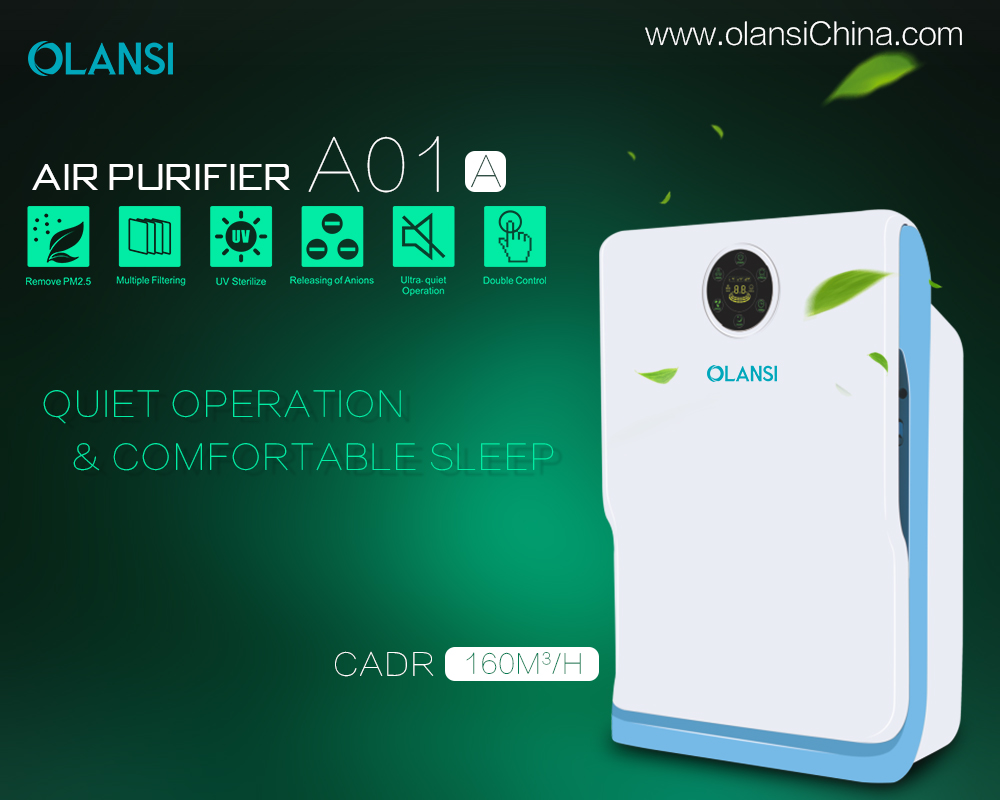 Important things to know before getting a Hepa air purifier from suppliers or distributors
HEPA air purifiers are some of the most common options available in the market today. These air cleaners tend to be the best in the market, and they come in different types and forms, they are great at controlling dust, allergies, and asthma attacks because of how effectively they clean the air. One thing to note is that the level of quality is quite different and usually depends on models or brands that are available in the market.

When picking the best home air purifier in this category, there are some things that should be understood.
The cleaning area and air exchange rate
When picking HEPA air cleaners, it is important to pick one with a high air exchange rate for every hour in any room or area, regardless of size. It is important to remember that air cleansers do not and cannot clean through walls. Also, they cannot clean narrow hallways or clean one to the next through the door. The HEPA air purifier has to be placed inside the room, not the adjoining ones. If rooms need to be cleaned, the HEPA air purifier can clean an average bedroom 15 times every hour. Most people prefer having two HEPA air purifiers: One in the bedroom and the other in the living area.
There is a misconception where people assume that when a room is small, they should get a small air cleaner. A high-quality HEPA air purifier is usually 15 by 24 inches. This can have a slight variable depending on the model created. With this kind of air purifier, it is better to have a high air exchange rate regardless of the room size. When the air cleaner is small, it means that the air exchange rate will be small as well. This means it could be inadequate to clean the air satisfactorily.
Olansi air purifiers are the best in the market, and they have great choices within the market. It is important to find an original HEPA air purifier to live up to its capabilities of cleaning the air. It is also important to be aware that there are many inferior air purifier brands in the market. This is why purchasing from well-known brands is a great necessity today and should not be taken lightly.
Zeolite and activated carbon in HEPA air purifiers
HEPA air cleaners usually have a level of activated carbon within the system. This activated carbon is meant to remove odors and get rid of chemicals within the indoor areas. Some carbon filters also have zeolite, another mineral. Zeolite is great at absorbing urine and ammonia odors. How well the HEPA air purifier deals with gassing chemicals and odors depends on the inclusion of the two minerals and to what extent.
Zeolite and activated carbon can take care of many chemicals from different things like building materials, cleaning products, paints, pesticides, furniture, and carpeting.
To ensure that the HEPA air cleaner works well, in this case, replace the carbon filter according to the specifications laid out. These kinds of filters are not that hard to replace.
There are other air purifiers in the market include PM2.5 air purifiers, negative ion air purifiers, and UVC air purifiers to select from. For more about Hepa air purifier from suppliers or distributors,you can pay a visit to Olansi China at https://www.olansiru.com/ for more info.