More important questions people ask about china air purifiers
Views: 54 Author: China Air Purifier Manufacturer Publish Time: 2021-07-28 Origin: https://www.olansichina.com/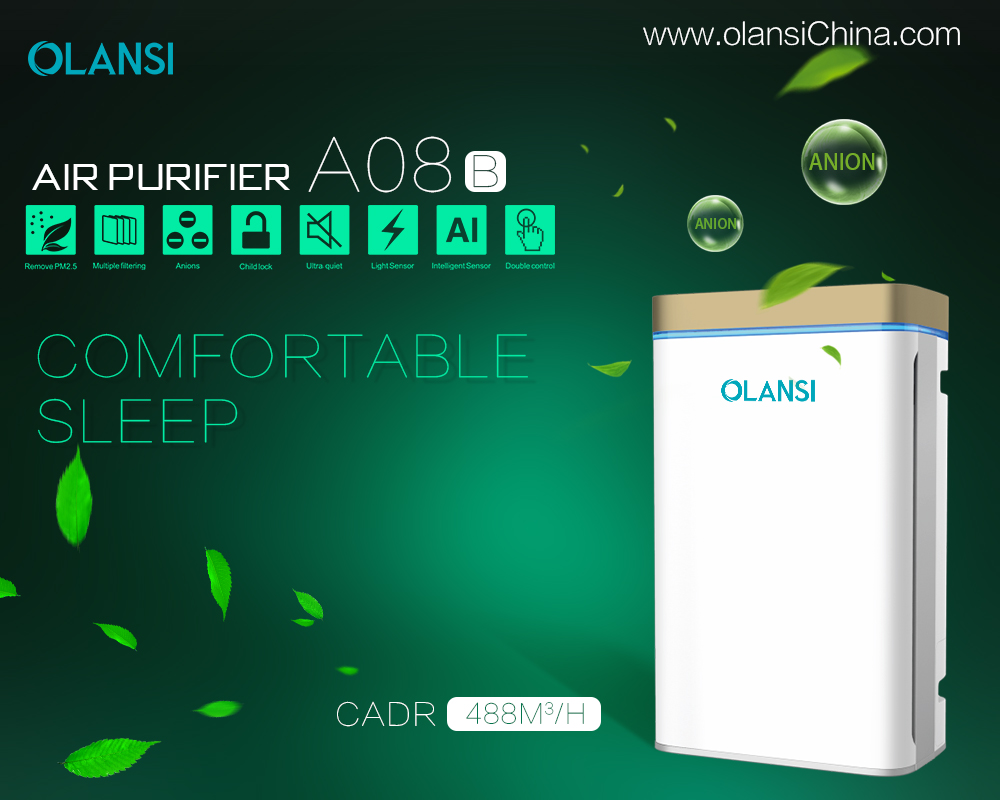 More important questions people ask about china air purifiers
Understanding air purifiers help people appreciate the kind of benefits that can be enjoyed within the home. People ask common questions while trying to understand what exactly a home air purifier is supposed to do and how it does it.
What is a micron?
Micro refers to the measurement of particulate size within the air. One micron is about one hundred times smaller than a strand of hair. It is 1/25,400 inches. This means a micron is small and cannot be seen by the naked eye. When the best olansi air purifier is being chosen, the best is said to efficiently filter airborne pollutants that are up to .3 microns in size.
How much does an air purifier cost?
Price should never be used as the only determinant as to what air purifier to get. This is because a high price does not always indicate high quality, and a low price does not always indicate low quality. To get high-quality products, it is important to make a clear choice determining all the benefits and features that particular home air purifier will give.
Before buying an air purifier, ensure that a warranty secures the investment. This, in a way, can help the buyer determine how legitimate and functional the said air purifier really is. It helps to consider the cost and work within your budget. However, it is important to consider other costs that may not be immediately noted, like replacement costs and electricity required for the unit to work.
Is an air purifier noisy?
HEPA air purifiers usually come with a fan, and this means they are a bit noisy depending on the model and how they are created. When an air purifier uses a fan, the noise is inevitable. Fans are used to pull in air and then out. Olansi air purifiers have been developed and tested. Quieter fans have been created to reduce the noise involved during the process of purification.
Negative ion air purifiers usually don't have fans since they are electrostatic. This makes them a silent option. However, when they are combined with filtration options such as fans to boost circulation over plates, they end up making a sound. This is usually quite minimal, though. Most have an option of shutting the fans off.
Where should the air purifier be located?
It is advisable to have the olansi air purifiers within the family's rooms; there are important rooms in the home like the den or living area. It's wise to leave an air cleaner there, especially in the case of pets. The purifiers are also recommended when someone within the household has allergies. They are great too, when there is a smoker within the home. The other area where it could be placed is the bedrooms. Irritants and allergies may cause sleeping issues. Fresh and clean air improves sleep and reduces some breathing issues.
It may also be wise to get an olansi air purifier for the bathroom where odors, mildew, and mold are most common. Having air cleaners in these areas can make air pleasant and fresh. When such things are dealt with, there will be no chance for germs to breed and grow.
Choosing the best in the market should be done carefully by evaluating different needs and circumstances. For more about china air purifiers,you can pay a visit to Olansi China at https://www.olansigr.com/ for more info.