Olansi air purifier model k08a and olansi kj200-a3b air purifier making it possible to have a clean and healthy home
Views: 49 Author: China Air Purifier Manufacturer Publish Time: 2021-10-29 Origin: https://www.olansichina.com/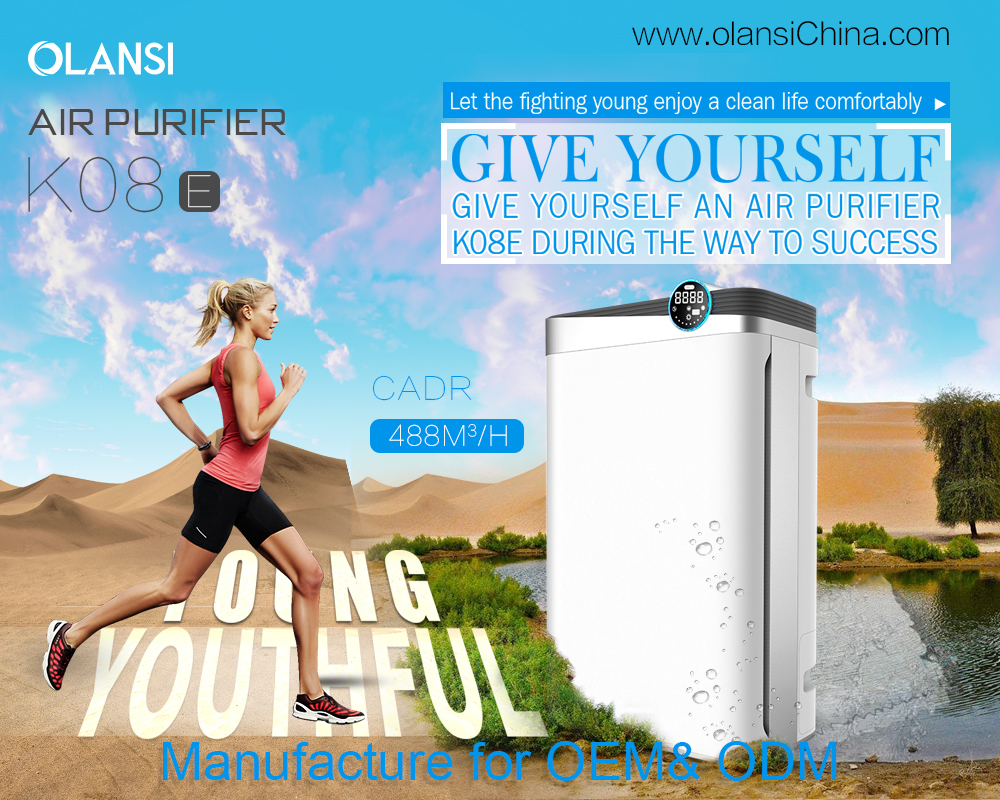 Olansi air purifier model k08a and olansi kj200-a3b air purifier making it possible to have a clean and healthy home
Olansi is a china air purifier manufacturer with many years of experience in the industry. This Company provides accessible and lasting solutions to uphold health and clean indoor air to avert known effects of polluted air.

While installing different types of Olansi air purifiers is a great step to cleaning homes. It cannot be a substitute for cleaning the home. The first thing is to find out where toxins are coming from and eliminate that source completely.
Identifying the pollutants present within the home is not an obvious thing. The best thing to do is to ensure that the air quality is tested first. This is a great way of predicting the specific sources of the pollutant that could be causing different symptoms and poisoning indoor air.
Air test kits
Before getting UVC air purifiers or HEPA air purifiers, it is essential to check indoor air quality. This can be done by using the best test kits available in the market. This helps in the identification of hazards such as mild as well as chemical compounds within the home.
The best way to fix such issues is by coming up with moisture control methods and downsizing chemical compounds within the home. Green renovations and repairs can also help to a great extent in removing common pollutants within homes.
After this is done effectively, Installing HVAC filters, ventilation fans, and air cleaners can go a long way. Before this is done, duct cleaning is highly recommended. Doing things right from the very start can save a lot of time, money, and effort. Air cleaning is a systematic procedure. With a clear understanding of how indoor air gets polluted, a worthy solution becomes a possibility.
Picking an ideal purifier
The market is infiltrated with companies claiming to be the best when it comes to air purification. There are also many air purifier suppliers claiming to have the best air purification solutions. The problem with this is that consumers can never be too sure about a company claiming to do one thing or the other.
To end up with the best, it helps to research all avenues available. The first thing is to really understand what air purification is all about. While there are many air purifier factories and a great market for air purifiers, caution should be exercised before settling for one purifier over the other.
The best methods are used in the creation of purifiers. Choosing a china air purifier manufacturer with a great history in producing lasting solutions is a great way to start. Olansi is one such company with over a decade of air purification experience.
Many things ought to be considered when picking the right option for a certain home. While budget should be a consideration, it should not be the only one. Expensive purifiers don't necessarily mean the best purification effect. It is all about the technology used to create a purifier that the best effect can be achieved. Recommendations and unbiased reviews can be great when picking the best gadget to operate within the home.For more about Olansi air purifier model k08a and olansi kj200-a3b air purifier making it possible to have a clean and healthy home,you can pay a visit to Olansi China at https://www.olansichina.com/air-purifier.html for more info.