Olansi air purifier review and effects on sleep quality
Views: 74 Author: China Air Purifier Manufacturer Publish Time: 2021-09-10 Origin: https://www.olansichina.com/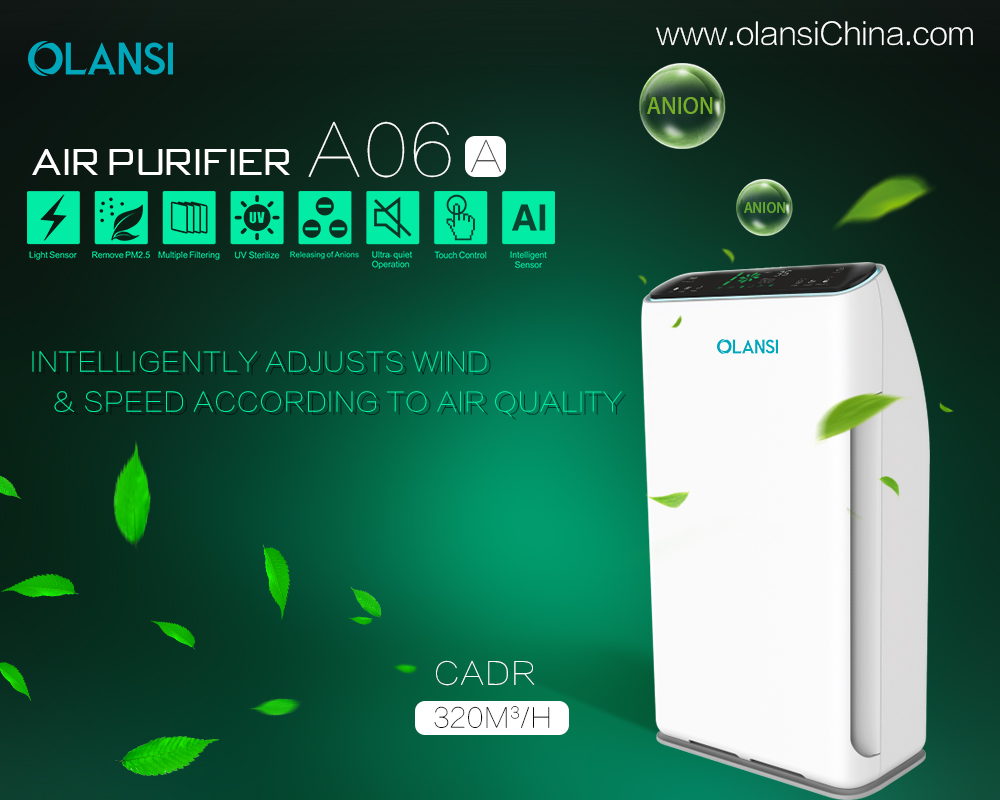 Olansi air purifier review and effects on sleep quality
People choose to invest in air purifiers for different reasons. The main thing, however, is for air purification. The greatest question that people ask is whether air purifiers improve or help with sleep.

Air quality and sleep
Over sixty percent of diseases affecting humans come as a result of air pollution. When we sleep, the immune system slows down and is at its lowest. During such a time, harmful substances, bacteria, and viruses can invade the body and cause harm.
According to psychological research, it has been seen that natural environment can have very positive effects. This could explain why it is relaxing to listen to birds, water, natural wind, and rain.
An air purifier purifies different pollutants from the air. This includes formaldehyde, bacteria, and viruses. This means a safe environment for one to sleep and relax. The creation of a clean environment simulates natural environment. When indoor air is purified, negative ions are released to promote the coordination between the room and the people. It is this way that people can achieve good sleep within the best environment.
Creation of a microenvironment
Olansi air purifiers can help create a micro-environment that is safe for people and one that promotes health. It is important to note that not all purifiers are best, and not all can assist in improving sleep. This is something that should not be presumed. The ability of a purifier to improve sleep has to do with different factors. When the weather has severe haze and the purifier remains on, it is possible to wake up with an itchy and dry throat.
It is also possible to use an air purifier overnight and still find that the PM2.5 is still high. This is usually because the lowest wind speed is used at night. This is done to control the noise. For this reason, purification efficiency and the CADR value remain low. Also, most civil buildings come with strict standards of air changes number. Even if windows and doors remain closed, there is no way to isolate the air coming from outside completely.
Using an air purifier during the night is limited by different scenarios, including air leakage into the room, a low CADR value, and the fact that the air purifier is not usually performing at optimum.
CADR and sleep
Most people prefer using HEPA air purifiers and other types with automatic gear. This means that the air purifier gets to adjust the gear position and wind speed automatically. This is always in accordance with changes in the environment. This is an easy thing. The sleep mode is the longest-used setting. This is due to noise control. However, there is a disadvantage because the CADR value at that time happens to be smallest. There are set standards as to the kind of CADR value that is acceptable. When it is low, then the applicable area should be smaller. An air purifier may be rendered useless when used in a larger space than the accepted applicable area.
Olansi air purifier factory produces the best UVC air purifier and HEPA air purifiers, among others, to ensure that the home environment is safe and clean. Their products are available in different parts of the world, and they have great experience in creating the best air purifiers.For more about olansi air purifier review and effects on sleep quality,you can pay a visit to Olansi China at https://www.olansichina.com/oem-odm.html for more info.