Should Olansi hepa filter bedroom air purifiers remain on throughout?
Views: 16 Author: China Air Purifier Manufacturer Publish Time: 2021-06-04 Origin: https://www.olansichina.com/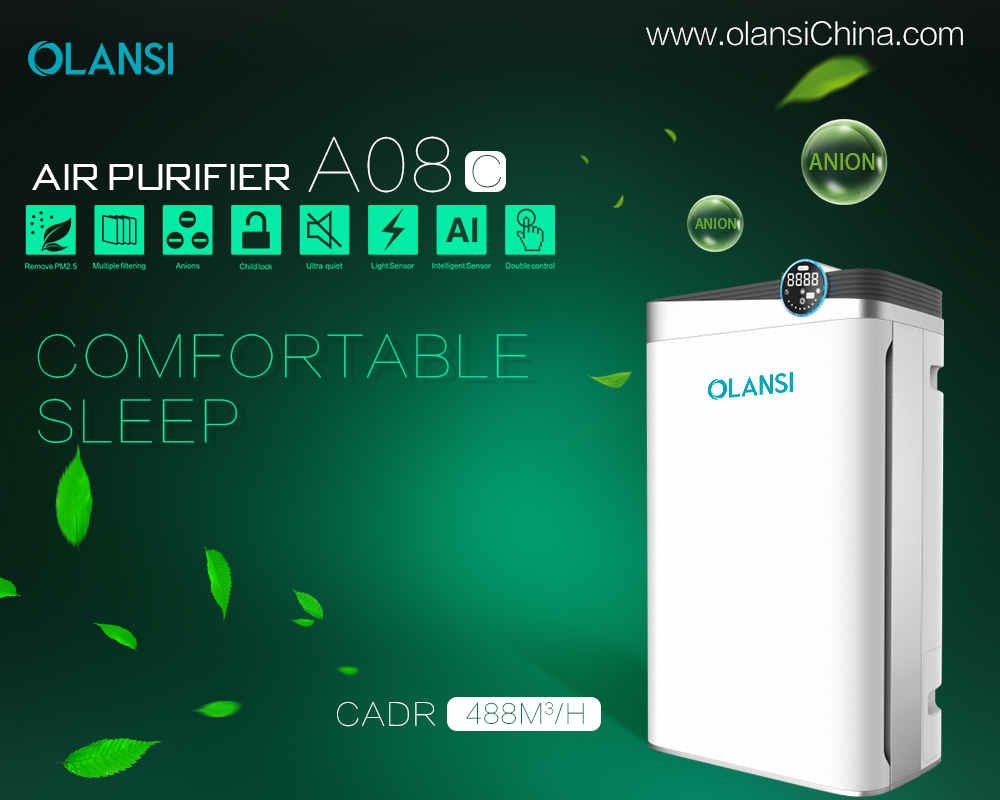 Should Olansi hepa filter bedroom air purifiers remain on throughout?
Everyone is becoming more aware of what a healthy living environment entails. There is also a great improvement associated with living standards, and things have changed from what they used to be like before. This has seen the increase of air purifiers used within indoor settings. Families are increasingly adopting the use of air purifiers for indoor areas.
The popularity of china air purifiers has led to many questions regarding how they are used and whether they should be left on all the time for them to work as they are supposed to.
PM2.5 air purifiers deal with dust and allergens found indoors. There are home air purifiers that come with special functions for sterilization, and there are some that are specifically targeted to combat some specific pollutants in the home. There are some people who believe that the china air purifiers should be left operating all through the day and night to ensure the air is at its best state.
In the same breath, those who feel leaving the HEPA air purifiers on all through wastes energy and consumption of the filter are too fast. This leads to high replacement costs, creating an economic burden that people may not be willing to deal with.
The air purifier may not be left on all the time because:
1. Air purifiers are used within enclosed spaces. The main principle is improving internal saturation and cleans the air within. Olansi air purifiers suck the air, filter and purify, and then let the purified air out. This reduces harmful substances and deals with peculiar smells. This improves air. The airflow is indoor to indoor. When purification is done for a long time, the concentration of carbon dioxide within a room is bound to increase, and the stale air is not good for health. At some point, it is important to ventilate and let outdoor air in. How long the doors and windows remain open is dependent on the surrounding air quality.
2. When you ventilate a room, the negative ion air purifier does not work to the maximum, and it is better to switch it off. At such a time, air exchange is outdoor, indoor, and then outdoor. By ventilating when the outdoor air is fresh, a positive pressure kind of environment is created within the house. The dirty air and the air saturated with carbon dioxide are let out of the room, and fresh air is introduced. After the doors and windows are closed, the desktop air purifier or any other kind of purifier being used around the home can be restarted, and the full effect is enjoyed.
Olansi air purifiers are very popular because of their high quality and the outcomes they help achieve within the home. Olansi is a great manufacturer of china air purifies. The company deals with desktop air purifiers, PM2.5, UVC, and HEPA air purifiers. The company has the expertise and the technological capacity to create some of the best home air purifiers to improve human health in ways that may have seemed impossible in the past.