The efficacy and role of Olansi hepa uvc air purifier from china air purifier supplier
Views: 69 Author: China Air Purifier Manufacturer Publish Time: 2021-09-22 Origin: https://www.olansichina.com/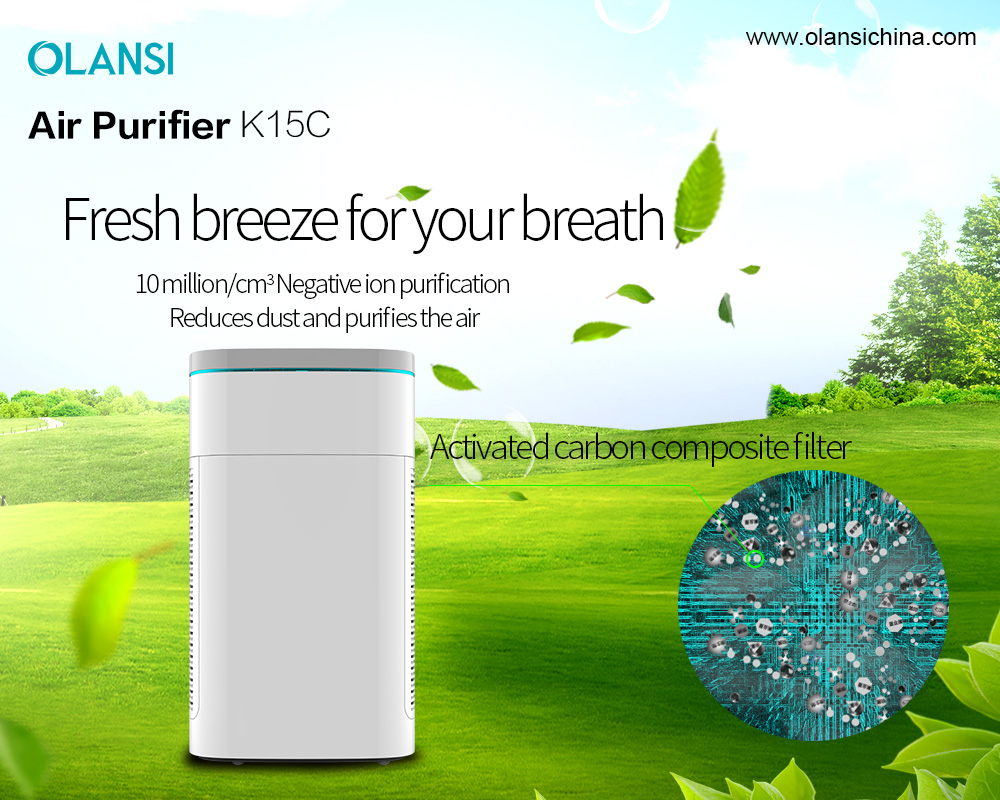 The efficacy and role of Olansi hepa uvc air purifier from china air purifier supplier
Olansi is a china air purifier manufacturer that offers products to many markets all over the world. The company strives to provide the best services and products and has been in operation for over a decade now within the air purifier industry. Olansi air purifiers help to ensure the safety of air within the home.

In-home spaces, the air can be very dirty, especially if there is no circulation. When a lot of time is spent in an area containing dirty air, there may be effects on the body. An air purifier can be a game-changer in such a case, and it can have great effects on the air quality.
Efficacy and role of the purifiers
Different types of air purifiers can be made in an air purifier factory. They are an important part of many households today and are mainly used to purify the air we breathe. Clean air means better health. Air purifier manufacturers create the products to:
1. Get rid of static electricity
When air purifiers are used, many positive ions and negative ions are left in the air. These combine, and static electricity is eliminated.
2. Clean air
Some air purifiers produce negative ions. These negative ions can accumulate pollen and dust, which in turn improves the quality of air indoors.
3. Sterilization to eliminate bacteria
Sterilization is one of the functions that some air purifiers can perform. With sterilization, bacteria are reduced. The negative ions usually attach to microorganisms and bacteria. This inhibits the organisms and also reduces the incidence of air pollution.
For an air purifier to work well, it needs to be designed appropriately. Not all air purifiers are created equal. Some are great at eliminating bacteria and viruses; others are great for dust and pollen and so on. When picking a product, it is very important to determine the kind of pollutant present in the indoor air. It is only in this way that the right choice can be made. Choosing an air purifier that can eliminate the pollutant within the home is a great way of cleaning ion door air.
Air quality affects health, and this is why air cleaners have become so important today. Olansi air purifier has been in the business for over a decade and offers the best quality UVC air purifiers and HEPA air purifiers. There are some china air purifier manufacturers in the market as well. Choosing Olansi means high quality.
Price is not always a mark of quality and should never be treated as such. It is highly beneficial to understand what constitutes a good air purifier before picking one.
The right air purifier factory creates products that do exactly what they are meant to. There are some cheap products, but the maintenance and the cost of filters make them a bad choice in the long run. It helps to understand what one aims at achieving before picking a product.
It is important to ensure that the air purifier does not emit harmful gases in air purification. If that happens, it will beat all logic to have the product in the first place.For more about the efficacy and role of Olansi hepa uvc air purifier from china air purifier supplier,you can pay a visit to Olansi China at https://www.olansichina.com/china-air-purifier.html for more info.