The kinds of dangers posed by dust and how china air filtration air purifiers can help
Views: 9 Author: China Air Purifier Manufacturer Publish Time: 2022-01-13 Origin: https://www.olansichina.com/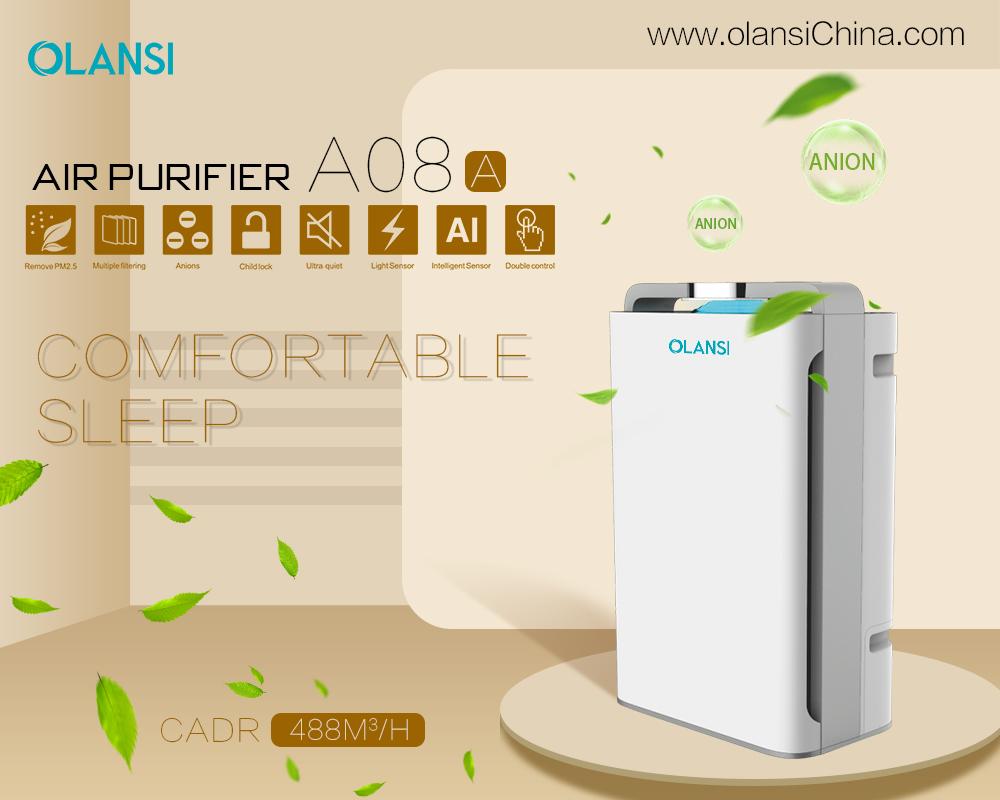 The kinds of dangers posed by dust and how china air filtration air purifiers can help
When one thinks of dangerous pollutants, dust rarely comes at the top of the list. Manu people assume that the small dust particles are not harmful. However, according to science, dust can cause a lot of harm. When particles are airborne, they can affect respiratory systems greatly, most especially the human lungs. When one is exposed to dust over long periods, there are bound to be some issues related to respiration. Some scientists link dust to some types of lung cancer.

In most cases, home dust is on the ground and can be seen with our eyes in most cases. It is mainly dirt and sand. When on the ground, dust may not be that harmful. It is airborne particles that can be dangerous to human health.
Air filtration and dust
When there is dust within a house, it can be a serious issue because it comprises things other than dirt and sand. Dust could be from different sorts of debris within the home. Anyone with pets should know that dead skin from the animals could also contribute to high dust levels within the home. When someone is not allergic, such dust may not cause any reaction. However, some people have allergies, and they could react to dust mites, pet dander, and dust. HEPA air purifiers are some of the best options when it comes to handling dust-related issues.
Size of dust
When on the ground, dust is safe and visible. However, once it is blown into the air, it becomes microscopic and may not be visible. The microscopic dust can be dangerous. The particles can get to the human immune system and the lungs as well. When inhaled constantly, it can cause lung infections. This means that even though one does not see the dust inside a home, it could be filled with microscopic dust. Homes cannot be truly free from dust.
Risk groups
Regardless of age, all humans are at risk when the dust is inhaled constantly. This is what so many people have issues related to dust. However, some people are at greater risk than others. Some people get allergic reactions, and dust can affect them to a great extent.
Babies are at a much higher risk, and so do older people, especially those with weak immunity or weak lungs. Babies have a developing immune system, and that is why dust reactions can be particularly bad. Their small bodies are still learning how to deal with infections such as bacteria and viruses. If they get exposed to such pollutants as dust, their immune systems are compromised.
To handle dust, one of the most important things is to clean the home regularly. The second is to get some reinforcement by purchasing the best Olansi air purifier for the home. Olansi creates some of the best UVC air purifiers and HEPA air purifiers. When working with the right air purifier manufacturer, there is bound to be great benefits at the end of the day. Olansi has a functional air purifier factory using the latest technology to handle dust and other pollution issues.
For more about the kinds of dangers posed by dust and how china air filtration air purifiers can help,you can pay a visit to Olansi China at https://www.olansichina.com/ for more info.