Understanding H14 true HEPA air purifiers and why they are great for home air cleaning
Views: 16 Author: China Air Purifier Manufacturer Publish Time: 2022-01-24 Origin: https://www.olansichina.com/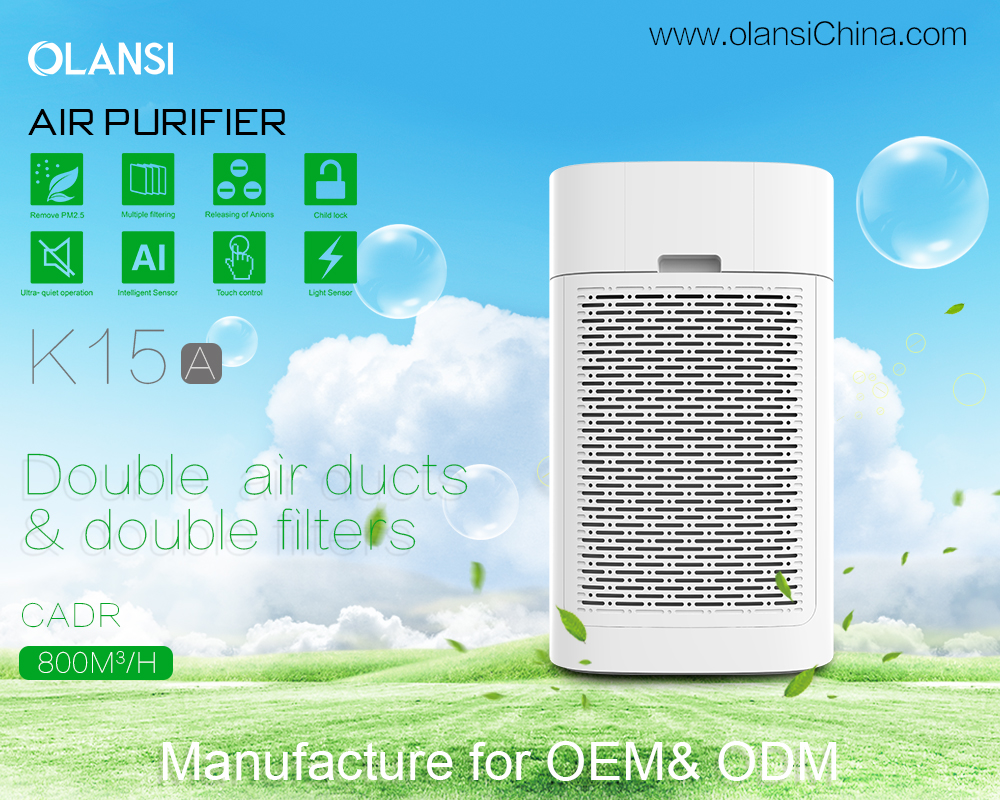 Understanding H14 true HEPA air purifiers and why they are great for home air cleaning
H14 true HEPA filters are the best for air filtering, and it is the most advanced technology available today. True HEPA filters can make a great difference within the home, and they can clean the air in a great way.

HEPA filters are very popular in devices such as air purifiers. They are used to ensure the highest purification level is achieved. They can also be used in different tools that need air to be filtered or those that filter air.
Meaning of HEPA
HEPA is an abbreviation for high-efficiency particulate air. This kind of air filter upholds the best efficiency standards as far as filtration is concerned. It helps to be aware that there are so many air purifier manufacturers that label products as HEPA. However, there is a big difference with products labeled as HEPA style, HEPA type, HEPA like, or simply HEPA. Another common thing is the 99percent HEPA label. Some manufacturers term their filters as HEPA, but they haven't been tested.
Choosing a good china air purifier company is the only way one can end up with the best device at the end of the day. Brands like Olansi use True HEPA filters, and that's what makes them so superior. Not all air purifier factories make the best quality devices.
Origin
HEPA filters were first used during WWII by Germans. The filters were used in German gas masks, and mass production of the same began later. True HEPA filters have been used to handle radioactive materials before the registration and commercialization of the same.
How they work
HEPA filters work by capturing all sorts of particles that get into filtration devices. Many of the devices use fans to suck in the air and then filter it before it is released. When the particles get into the system, the filter catches them and prevents them from getting back into the air. The best filters can capture most of the airborne particles up to a size of 0.3 microns.
Particles are captured in different ways once they get into a HEPA air purifier. These include direct impact. This is where the particles simply hit the filter, and they stick there.
The other way is sieving. This happens when a particle happens to be a bit larger than the gaps on the filter, and they get stuck. Interception is the other way where small particles can pass through a filter but then get stuck on the side.
Diffusion is the other way that small particles get stuck. Some particles are ultrafine and light. These move very fast, but once they get to the purifier, they get stuck.
China air purifiers come in all shapes and sizes. Olansi has been creating some of the best purifiers for over a decade. Olansi air purifiers have been tested and tried in different settings, and they work quite well. The air purifier factory uses the latest technology to create some of the most functional and reliably efficient purifiers available in the market.For more about H14 true HEPA air purifiers and why they are great for home air cleaning,you can pay a visit to Olansi China at https://www.olansichina.com/ for more info.