Using Olansi china Hepa air purifiers in the right way
Views: 29 Author: China Air Purifier Manufacturer Publish Time: 2021-07-07 Origin: https://www.olansichina.com/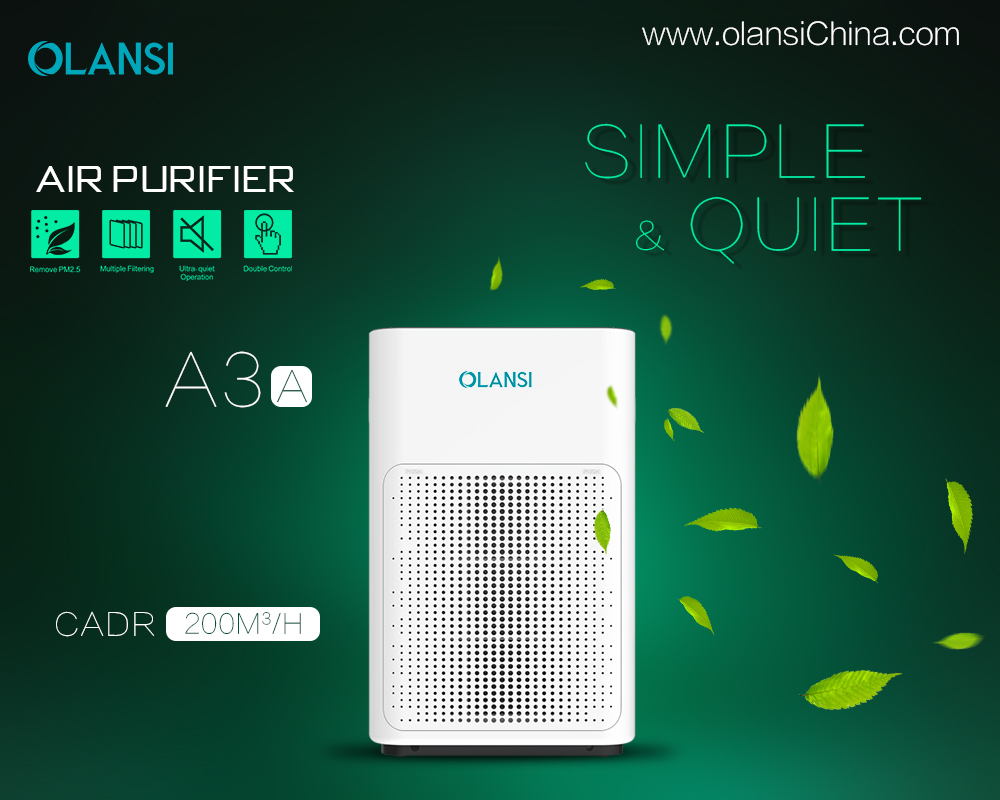 Using Olansi china Hepa air purifiers in the right way
Air quality is critical today than ever before because of airborne diseases that face the world, including coronavirus. Most governments advocate for effective and thorough hand washing after contact with surfaces, wearing masks, sanitizing, and avoiding crowded spaces.
When in an enclosed space, it is advised that air be kept flowing freely to avoid cross-contamination. In instances where one is not in a position to ventilate rooms, it may be wise to install china air purifiers to improve air quality within a room.
Olansi air purifiers should be placed within rooms with the most traffic. This is where most contamination cases are bound to be. They should also be placed in spaces where people spend most of their time, like the living areas and bedrooms. Improving air quality helps reduce the chances of infection and improves health as many other contaminants are eliminated.
Fresh air conditioners have been used for a long time, but air purifiers tend to be bringing a new revolution that is convenient and easy to use. It is important to understand how an air purifier can be used correctly to improve air quality and safeguard life in the best way possible.
In the market today, most china air purifiers are filter purification ones. The principle behind the machines is to fan air into the machine, and then put it through an air filter and release it. Most times, HEPA air purifiers have filter apertures that are smaller than the diameter of microbial. This is what facilitates absorption. This is what makes high-quality HEPA filters so popular because they tend to have a higher filtering capacity. They also tend to have a higher wind resistance.
There are different types of HEPA air purifiers, with the main difference being the quality of the air filters. There are some grades of filters that have been verified to handle viruses, such as H1N1, which is almost the same as the coronavirus. This means there is a high chance of the home purifier dealing with the new virus.
There are also PM2.5 purifiers that tackle PM2.5 pollutants. Whichever air purifier is chosen, it helps to ensure that it is placed in the best position. Where possible, the machine ought to be in the middle of the room. It is not wise to have the purifier against walls and other objects. This facilitates smooth airflow into and out of the machine.
Avoid objects with water or humidifiers. This eliminates the chances of air getting into the air purifier. Vapour can cause damage to the negative ion air purifier, which is not a good thing. Electric shock could also happen.
During normal operations of the home air purifier, it is best to have the space enclosed. Proper ventilation allows the circulation of air. When windows and doors are open, it is not always advisable to leave the purifier on as the purification effect is diminished at such a time.
When not in use, ensure your UVC air purifier is unplugged, especially when there is no plan of using it in the near future. Choose high-quality desktop air purifiers and home air purifiers from Olansi.
There is a range of products to learn more about and choose from. For more about Olansi china Hepa air purifiers,you can pay a visit to Olansi China at https://www.olansifr.com for more info.