Washable pre filters commonly used in china customized desktop air purifiers
Views: 13 Author: China Air Purifier Manufacturer Publish Time: 2021-12-21 Origin: https://www.olansichina.com/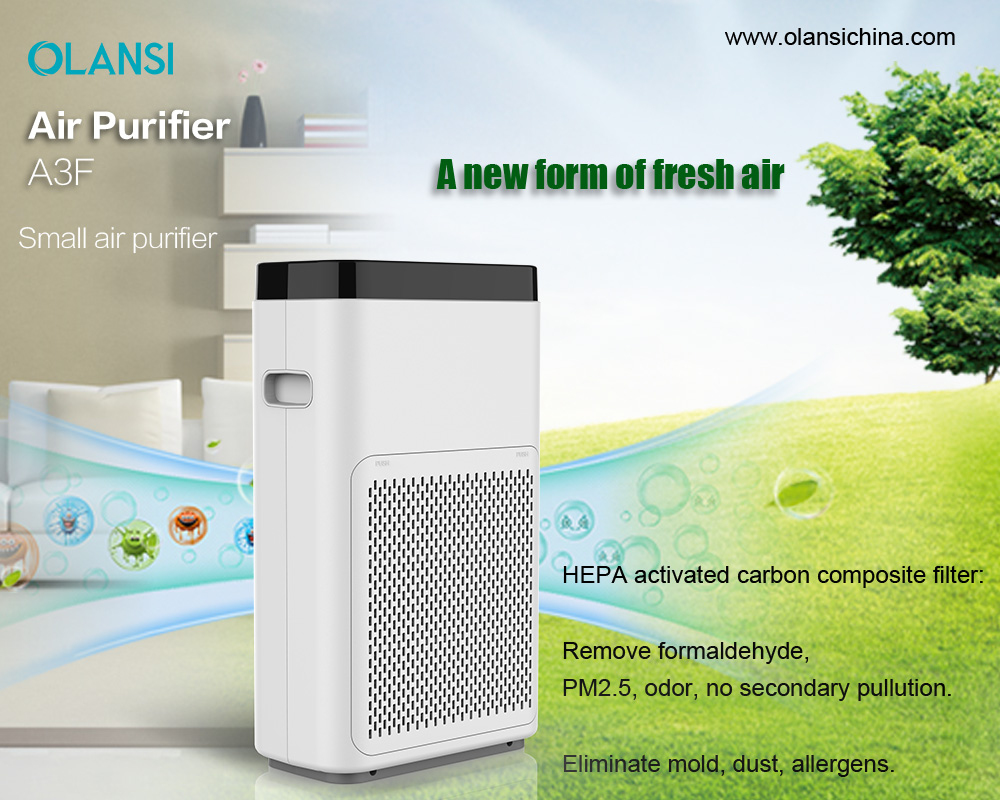 Washable pre filters commonly used in china customized desktop air purifiers
Pre-filters come in all shapes and sizes. They are of various types in terms of material and structure. Some are washable, while others are not. The pre-filter one ends up with depends on the manufacturer that they pick. Different air purifier manufacturers use different materials to create pre-filters.

Washable pre-filters
All things considered, washable pre-filters are by far the most practical and convenient. This is because they can be maintained easily and are efficient compared to some other types of pre-filters. They only need to be changed so often and maybe in place for years to come.
Washable pre-filters can be washed by vacuuming in the sink or a washing machine. All these depend on the type of filter being used. There are some cases where a metal grill is used. The grill has openings that can be washed in the sink.
Carbon-coated or carbon pre-filters
This is another popular pre-filter available in the market. It is an ordinary filter that is carbon-coated. To work as a pre-filter, it has to be set as the first filtration stage and can be used before a HEPA filter.
This pre-filter can also be used before a carbon filter to ensure that the carbon filter lasts a long time. This pre-filter is not a very good option because it can be damaged every easily when vacuuming. The pre-filter is to be changed periodically as well, which adds to the cost. The pre-filter cannot be used because washing makes carbon lose the effect it is supposed to have.
Nylon fiber pre-filter
This is another option available, just like the carbon one. The main difference is that the filter comes glued to yet another filter. The most commonly used filter with this pre-filter is HEPA. HEPA nylon has got tiny openings that stop many particles on its tracks. This means the HEPA filter within is protected and last longer.
The nylon option is easy to maintain, and it can be vacuumed. However, washing this option is not suitable. This is because, in most cases, it is glued and combined with another filter. The nylon option is often found on products with circular 3 in one filters.
Cleaning pre-filters
As observed above, the way a pre-filter is cleaned often depends on the material used to make it. It is important to understand what to do and what not to do. China air purifier manufacturers can give guidance on the best way to go to ensure that their filter lasts as long as possible without the need to replace it.
Pre-filters are important as they preserve the main filter. By obscuring larger particles, the tiny ones only get to the main filter. This means better performance and less clogging.
Olansi air purifiers are created with the latest technology available in the market. This means that at the end of the day, one can choose a wide array of products from Olansi. The HEPA air purifiers from the company are some of the best. Choosing a certified air purifier supplier can guarantee that one ends up with a high-quality and functional Olansi air purifier.For more about washable pre filters commonly used in china customized desktop air purifiers,you can pay a visit to Olansi China at https://www.olansichina.com/desktop-air-purifier.html for more info.