Bad air quality at home and how china home air purifiers can help to improve
Views: 5 Author: China Air Purifier Manufacturer Publish Time: 2021-12-20 Origin: https://www.olansichina.com/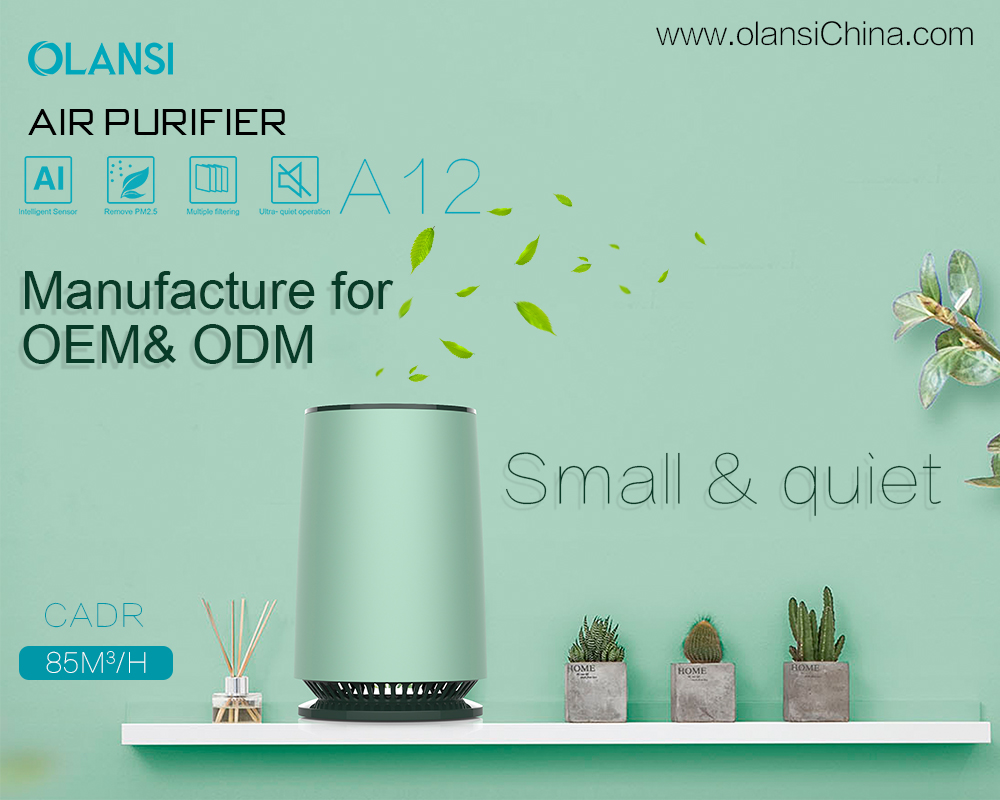 Bad air quality at home and how china home air purifiers can help to improve
Most people assume that pollution is only an issue outdoors. This can't be further from the truth. Pollution is everywhere, including indoors. Outdoor air is often polluted by many things, including smoke, machines releasing chemicals, vehicles, power plants, and industries. Dust is also a common pollutant. These are issues that can happen in big towns as well as rural areas.

It should never be assumed that pollution only happens in urban settings. There are areas where farmers use heavy trucks, and this can cause pollution. There are also dusty roads and pesticides to think about too.
While nothing much can be done about outdoor pollution, much can be done to improve indoor air. While one may assume getting indoors and shutting the doors can make a difference, it is a big mistake. This is because air pollution is worse indoors. If such air is not treated, it can be very toxic.
It can lead to serious allergies too. When a house does not have airflow, and the windows are kept closed, Air pollution becomes more serious, causing dangers to everyone.
This is one of the reasons why china air purifiers have become so popular today. Air purifier manufacturers have been working very hard to create devices that can adequately clean the air and keep people safe even within their homes.
How can one tell whether air is bad?
It is important to know that most air pollutants can neither be seen nor smelt. This means that it can be hard to tell the quality of air by merely smelling it. The best way to go about it's to find a quality monitor. Most air purifier manufacturers include smart sensors within their devices to help monitor the air. With such devices, it becomes very easy to tell how healthy or unhealthy indoor air is.
There are symptoms related to poor air quality. They include sleepiness, coughing, dry skin, skin rash, throat, eye, and nose irritation, respiratory infections, fatigue, and nausea. When symptoms like the ones mentioned above are present, then it is possible that the air quality within the home is not the best.
Reasons for poor indoor air
There are many causes of poor indoor air. The first one is smoke, especially from cooking and from cigarettes. Cigarette smoke is harmful to everyone around and can be fatal. Smoke could also come from furnaces, if any, within the home.
Wetness can also cause air pollution as it encourages the growth of microorganisms and odor within the home. Other causes include formaldehyde, paint, cleaning chemicals, cockroaches, dust mites.
To handle all sorts of pollution, one needs to work with the best air purifier supplier or manufacturer. Finding the right devices to clean air can make a major difference at the end of the day. Olansi has been around for a long time and offers some of the best solutions for air cleaning.
There are all sorts of air purifiers from Olansi, including HEPA air purifiers and UVC air purifiers.
For more about bad air quality at home and how china home air purifiers can help to improve,you can pay a visit to Olansi China at https://www.olansichina.com/home-air-purifier.html for more info.