Basic things to know about negative ion air purifier function and negative side effects of air purifiers
Views: 71 Author: China Air Purifier Manufacturer Publish Time: 2021-08-11 Origin: https://www.olansichina.com/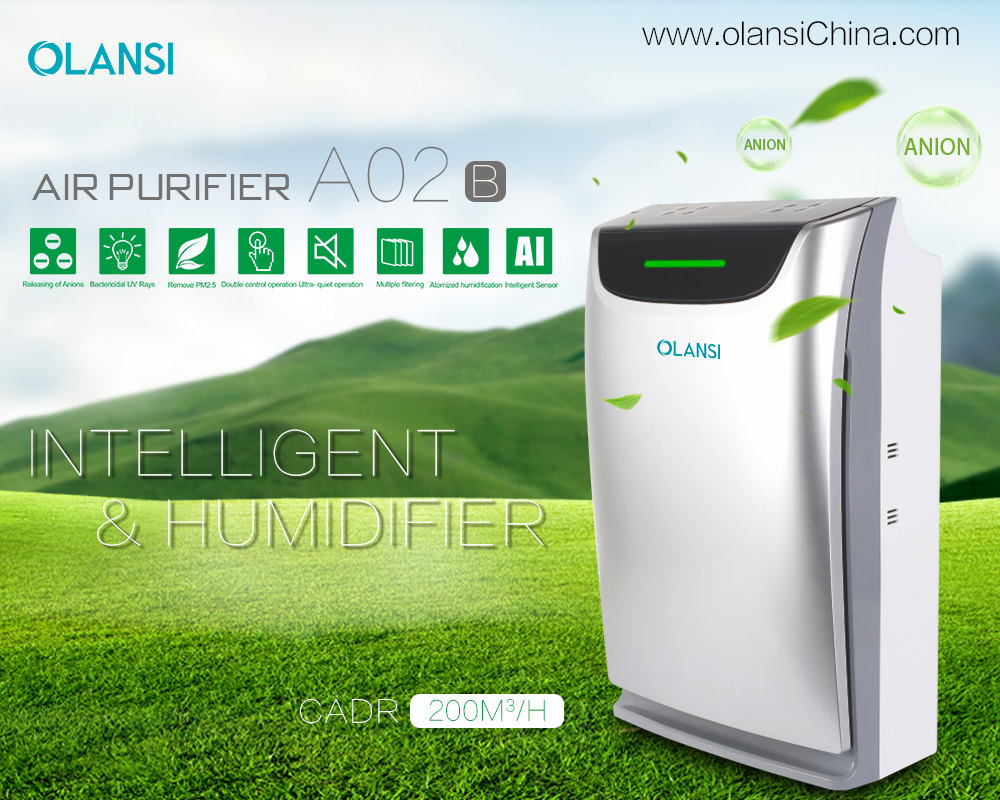 Basic things to know about negative ion air purifier function and negative side effects of air purifiers
China air purifiers are popular today because of the great need to clean the air due to air pollution. Indoor air pollution can have adverse effects on health, especially when it continues for a prolonged time.
There are many mail orders, internet businesses, chain stores, and department stores that offer inexpensive air cleaners because they bear washable fibers such as polyester. In many cases, these are desktop air purifiers that bear a low exchange rate. This exchange rate is not enough to clean air, even in small rooms.
In most cases, the washable fibers get clogged with dirt and are hard to clean, even in short periods. Most people find issues with these kinds of air cleaners because of their low quality.
Negative ion air purifiers
The home air purifiers in this category are perfect for removing odors, cigarette and cigar smoke. The ozone ionizers don't clean allergens, and dust like the HEPA air purifiers do. The purifiers under this category make use of two steps in the cleaning process,
Ozone purifiers use oxidation to get the job done. Ozone is a gas that occurs naturally and results from nature when oxygen molecules are cut by lightning. The ionizer purifiers work by passing air on an ozone plate that is electrically charged. This current then passes through oxygen and breaks it into ozone. The ozone ionizer produces a clean thunderstorm smell which is ozone.
This ozone then penetrates the odor cellular structure. It also penetrates fungus and bacteria, rupturing the walls. This leads to the oxidation of the contaminants, and they are reduced to great levels.
Needlepoint ionization is the most common form of ionization, and it involves particulates are charged with negative ions. The negative ions then attach to particles in the air such as animal dander, dust-mite allergens, pollen, dust, and smoke. When this happens, the particles are forced to drop out of the air to the ground, and they can be vacuumed later.
The needlepoint ionizers cover an area of 5 to 7 ft.
The radio ionizer is the second type of ionizer. This is a technology that uses new technologies but uses principles similar to needlepoint ionization. Radio ionizer's safe and specialized radio wave. This ionizes around 50 ft. through walls in different directions. Radio ionization drips particles off the air in surrounding areas and rooms. It is possible for a single unit to cover homes.
Selecting the best home air purifiers is always a great idea. With the best, it becomes possible to deal with odors and smoke. They can also help deal with food odors, body odors, and pet odors.
When picking the best olansi air purifiers, there are different things that one should beat in mind. For instance, an ozone option is not a good pick for anyone dealing with respiratory issues such as asthma. Ozone can irritate the mucus membranes and lungs, especially when the ozone level is not well adjusted and remains high. Picking high-quality negative ion air purifiers can bring great advantages to the home.
HEPA air purifier is best when searching for the best air purifier for dust, asthma, and allergies. This can go a long way in controlling different elements within the home. For more about negative ion air purifier function and negative side effects of air purifiers,you can pay a visit to Olansi China at https://www.olansimy.com/ for more info.