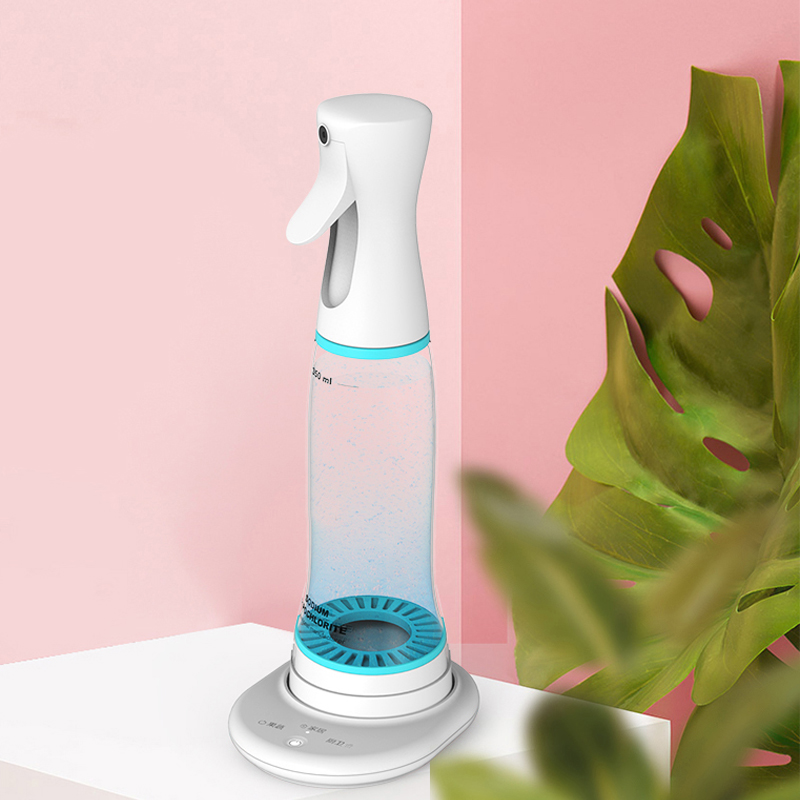 Top 6 Best Electrolyzed Water Cleaning Systems And Electrolysis Disinfection Water Generator Machines Of 2021 And 2022
Initially, when the World Health Organization first announced the coronavirus pandemic, and people were asked to wash their hands regularly with soap and water or sanitizer, it looked awkward and inconvenient. However, that is no longer the case. We have now seen how deadly the virus could be. And on top of that, we have seen that nothing is as rewarding as practicing hygiene in everything we do.
Disinfection water generators are becoming increasingly popular in 2021. As a result, this article will be treating the top 6 best electrolysis disinfection water generators of 2021. If you are confused about the disinfection water generator to go for, you can use this post as a guide for choosing the perfect piece.
TOKK Natural Disinfectant Generator
The first on our list is TOKK Natural Disinfectant Generator. It sure deserves the first spot because of how effective it is in its disinfectant abilities. This disinfectant generator is designed to rid any space or surface of over 20 of the most common bacteria. It works with a remarkable 99.99% elimination rate.
This product has also enjoyed great patronage because it only requires simple ingredients to make the solution. After securing the TOKK Generator, you can form your HOCl (hypochlorous acid) supply with water and table salt. It is the same solution that is formed whenever chlorine is dissolved in water. It does not take time to prepare, meaning you can start disinfecting surfaces and indoor spaces in a short time. Just make sure it is always charged with the salt and water solution, and you can be sure of killing germs anytime, any day. It has been regarded as the perfect sanitizer due to how friendly and harmless it is to humans and pets.
Cuckoo Disinfectant Solution Generator
This disinfectant solution generator has been considered a revolutionary product. The product converts clean tap water and your normal cooking salt into a powerful disinfectant solution. Think of it as an amazing piece that has made fighting germs of all kinds extremely easy in a time like this. Cuckoo Disinfectant Solution Generator is completely friendly with humans, where many other products have fallen short.
It is safe for disinfecting surfaces, deodorization, and washing away pesticides that may be sticking on vegetables and fruits. That is not all; you can equally apply it in your vehicles and surfaces to give it a sparkling outlook. Cuckoo is not new to this scene at all. They have been delivering high-quality products that can ensure a healthier lifestyle. One of their great products for 2020 was their water purifier.
OLANSI Disinfectant Water Generator
OLANSI Disinfectant Water Generator is another worthy product that has made its mark in the market in recent times. This small item gives you the opportunity to always ensure everywhere is clean at all times. OLANSI has an efficacy of 99.9%, good enough to kill the majority of bacteria. It is exceptionally reliable for cleaning upholstery, food, surfaces, and much more.
You do not have to fill it up with any special solution; rather, it uses the typical saline solution to create the disinfectant. That is how it creates the broad-spectrum, efficient sodium hypochlorite solution in a convenient and fast way. It is safe to use because it can disinfect your food, clothes, and other household items. Users have never complained of any side effects because it is non-toxic and environmentally friendly.
Livoo
Sodium hypochlorite has proven extremely reliable in getting rid of germs, even though it is considered a natural disinfectant. It uses natural ingredients such as water and salt to create the solution through an electrolytic process. It has what it takes to completely neutralize and destroy harmful microorganisms such as mold and bacteria. Users have applied it for the cleaning off of pesticides from vegetables and fruit surfaces. Livoo only needs 8 minutes to get your sodium hypochlorite solution ready for action.
This multipurpose item also grants you the privilege to use the output solution on a host of items without fearing any reaction in the end. Like many other natural disinfectants, Livoo can be used without causing any damage to the environment. So it is not just effective at getting rid of harmful microbes but also totally harmless to your immediate surroundings.
Waterstep
Our guide for the best electrolysis disinfection water generators will be incomplete without bringing Waterstep to the fore. Waterstep has been known for its user-friendliness and simplicity. This USB-powered device helps you create an effective disinfectant from the mere combination of salt and water. Simply pour the water and salt into the space and plug it to charge for a short period. After which, your solution will be ready for use.
Waterstep is 100% safe for use because the solution produced is non-toxic, contains no chemicals or residues of any type. Even people with one or two allergies are free to use it without developing any complications. If you are considering a healthier lifestyle during this pandemic period, Waterstep sounds like your surest bet. One more thing, Waterstep has been rated as better than some of the products in the market.
Zuoshini Disinfectant Water Maker
Zuoshini Disinfectant Water Maker users have been describing their satisfaction with this product with raving reviews. Read some of those reviews, and you would be thrilled. Like all the others on this list, you only need salt and water to get your disinfectant ready. It has been verified to be environmentally friendly and does not cause any harm to humans or pets. It can also be used for deodorization purposes. Zuoshini Disinfectant Water Maker has a 99.99% efficiency for killing bacteria and other harmful microorganisms. It has acted as a reliable disinfectant during this pandemic, explaining why many users have fallen in love with it.
Final Words
The significance of practicing a life of hygiene can be hardly overemphasized at this time. You cannot afford to be unclean these days, not in this era of COVID-19. Thankfully, this article has outlined and highlighted the six best electrolysis disinfection water generators that can help you stay clean and healthier today.For more about top 6 best electrolyzed water cleaning systems and electrolysis disinfection water maker generator machines of 2021 and 2022,you can pay a visit to Olansi China at https://www.olansichina.com/disinfectant-water-generator.html for more info.