Blunders that people make when buying china air purifiers from suppliers and factories
Views: 29 Author: China Air Purifier Manufacturer Publish Time: 2021-07-06 Origin: https://www.olansichina.com/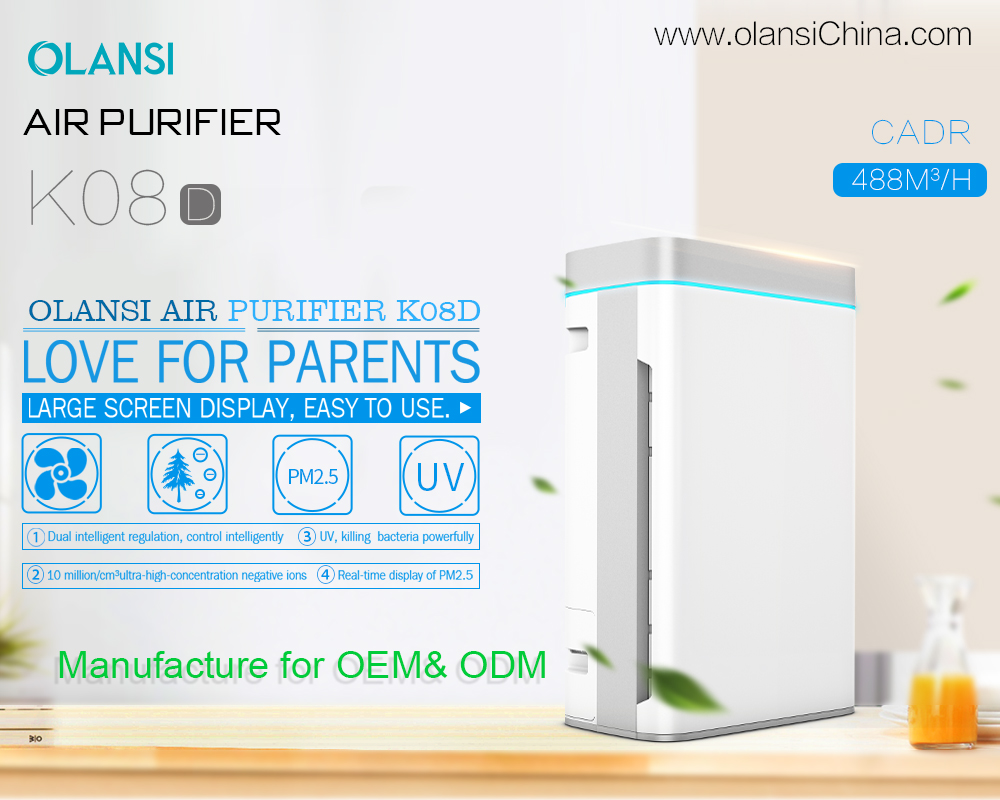 Blunders that people make when buying china air purifiers from suppliers and factories
There are many blunders that people make when buying air purifiers. Many things are also overlooked. It has already been established that people ignore ozone which can be very harmful to health, fail to take care of the air quality and fail to think of wellbeing and health logically. There is more to add to this list.
1. Choosing china air purifiers that are budget-friendly
A big part of the population only considers the selling price without considering what the home air purifier can do. People often overlook the benefits and the expenses that could arise in the course of using the purifier. There are different air purifiers available in the market, and all have different features and capacities. There are the negative ion air purifiers, the desktop air purifiers, pm2.5 air purifiers, UVC air purifiers, and HEPA air purifiers. These come with different capabilities and features. It is important to note that some of the discounted air purifiers come with large expenses for upkeep. Sometimes the affordable purifier could get an advantage by selling costly replacement filters. This is why working with a reliable company such as Olansi is such a good idea.
2. Believing the room volume estimations based on the promotions made
It is logical for a person to purchase a china air purifier that is undersized. This is because there are unscrupulous vendors who make exaggerations regarding the kind of space that a certain air purifier can clean. In most cases, the highest fan velocity is used to make the estimate. They also guess estimate the number of air exchanges that are achievable within a given time range. For there to be successful cleansing, 4-6 ACH or air change per hour is demanded. This should be possible when the purifier performs at the bare minimum. In this way, one can be sure that the capacity can be increased should the need arise. The CADR and air changes within an hour need to be looked at with some suspicion. One may want to make the estimates when the machine is within the lowest performance.
3. Not servicing the china air purifier
So many buyers don't consider the kind of upkeep demands the Olansi air purifier could have. Many commercials conned people into assuming that maintaining the filtration system is costly, unpleasant, and laborious. Hepa air purifiers have systems that are associated with high quality and great value; however, the filter switch may need replacement after some five years.
To keep Olansi air purifiers working to their best, it is essential to do great cleansing. When an air purifier is purchased, one needs to be vigilant and do cleaning as often as required without fail.
When buying the best china air purifiers, it is important to research the market well. This is the only way of telling what is being offered. Choosing Olansi air purifiers should be done with great confidence. The manufacturer is determined to offer the best gadgets to take care of indoor air and uphold healthy living. For more about china air purifier,you can pay a visit to Olansi China at https://www.olansichina.com for more info.