Getting the most out of an air purifier for your home
Views: 565 Author: China Air Purifier Manufacturer Publish Time: 2021-05-27 Origin: https://www.olansichina.com/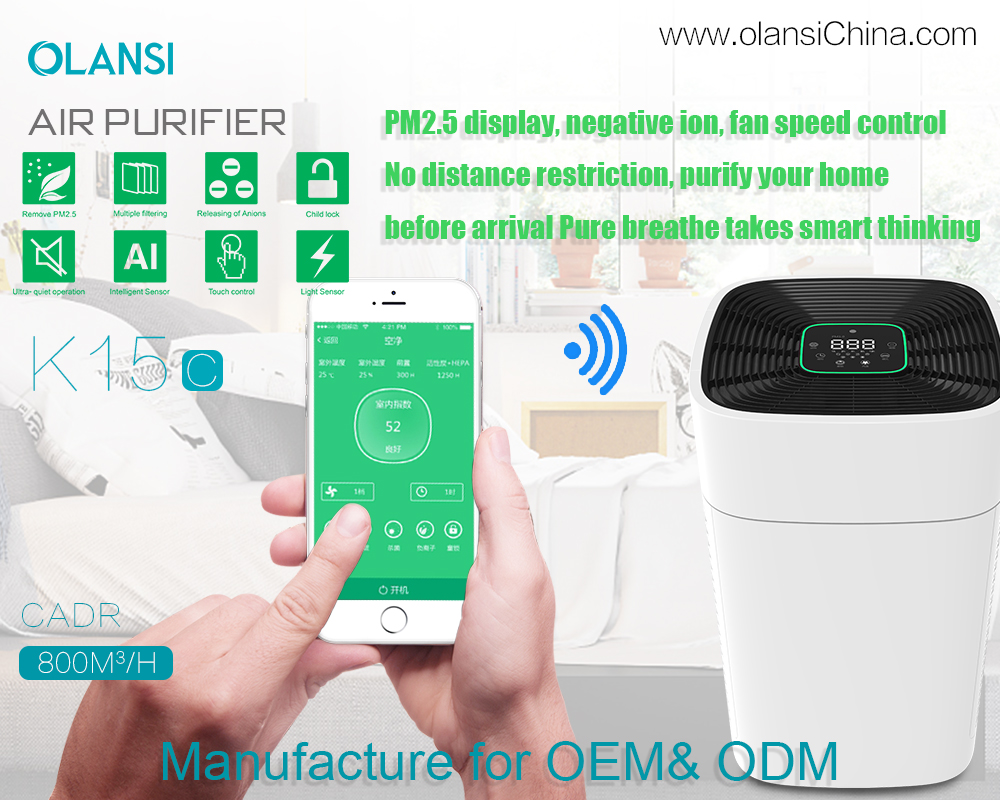 Getting the most out of an air purifier for your home
People need to find the best way to live a healthy and productive life by embracing technology that facilitates it. One of the things that one needs to do is improve the quality of the air they breathe. One of the places that are saturated with pathogens is indoor areas. Rooms can be stuffy, and the air within may be full of things that an air purifier can easily take care of and get rid of completely.
This is why so many china air purifiers have been introduced into the market today. The home air purifiers are made with the consumer in mind. They are designed to offer different air filtration capacities and to work well within enclosed areas.
Desktop air purifiers are also quite common, and they come in different shapes and sizes. Their capabilities are also different. Making a careful evaluation of what the market has to offer and the kind of needs a person has is an important way of ensuring that the best purifiers are chosen.
How to get the most out of the machines
Cleaning:
This is one of the best ways to prolong the life of an air filter. It is important to clean the filters or replace them regularly. Some of the filters can be vacuumed safely and then placed back into the air purifier. For pleated filters, replacement ought to be done once every six to 12 months. In the case of carbon filters, they need to be replaced done every three months.
Placement:
The Olansi air purifier needs to be placed in the right place. If only one unit is to be used, it is better to place it in the area where most time is spent. This could be the bedroom or the living area. The machines may be a bit clunky and heavy to move around. This means if a unit is needed in every room, one may have to buy more. It is important to place the home air purifier in a spot where there are no obstructions. This facilitates the free movement of air. Don't place it near curtains.
Keep it running:
It is important to have the negative ion air purifier running all through to enjoy its full benefits. During this time, the windows and doors must remain closed. When no one is in the room, the home air purifier should be set in the highest setting and then turned low when people return. This guarantees that it still works well and keeps the air as pure as it is supposed you be.
Olansi air purifiers are some of the best options available today. The Olansi air purifiers manufacturers are based in China, and they offer some of the best options to keep the air clean and safe from pathogens. Since there are many benefits associated with air purifiers, the choice should be made with the greatest care. There are small desktop air purifiers as well as bigger options ideal for larger rooms.