H14 true hepa filter air purifier comparisons that determine how good or bad a unit is
Views: 47 Author: China Air Purifier Manufacturer Publish Time: 2021-08-13 Origin: https://www.olansichina.com/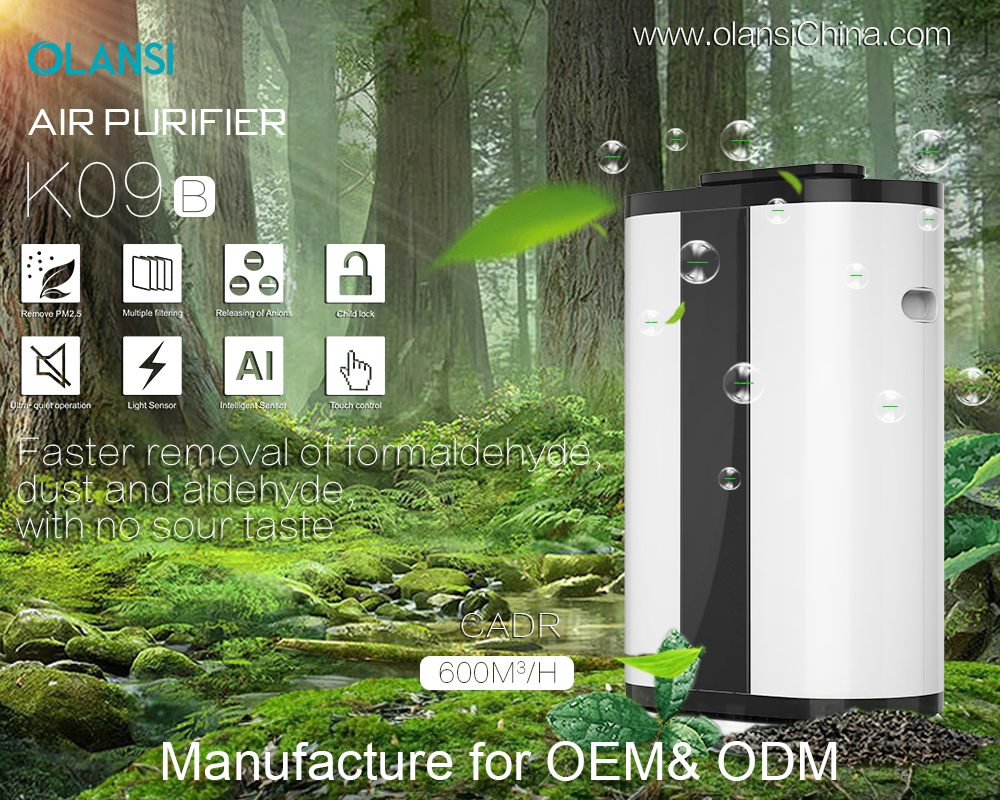 H14 true hepa filter air purifier comparisons that determine how good or bad a unit is
Taking time to make comparisons between different types of home air purifiers can make a big difference in the functionality and features in the end. Understanding the real elements of how a purifier works is a great way to get started on the journey to finding the perfect match. The best Olansi air purifiers work great and are created with the most modern and efficient technology for efficiency.

HEPA filter versus the HEPA type filter or 99% HEPA: HEPA air purifiers are some of the best on the market, and they are very popular. The cleaning ability between the two meantime filters is very different. The first one can handle particles that are 0.3 microns or less. The other one can handle up to 2 microns in size. Anyone who understands that one micron is equal to 1/25,000 inch can appreciate the big difference between these two.
Thin or small carbon filter versus the 6lb airtight carbon gas cell kind of filter: there is also a great difference as far as cleaning ability is concerned. It is possible to get rid of several odor particles and then allow all others to pass. The second option traps a great percentage of odor and gas particles that go through it. This means that the second option works far much better in comparison.
UV lamps versus advanced combination of UV cell technology: there is a very big difference here as far as functionality and cleaning is concerned. The first one affects floating microorganisms that come near the lamp. The second one produces oxidizers that clean around the entire home actively. This means protection wherever it reaches. This is the category where UVC air purifiers fall into. Picking the best from Olansi can give great results.
By making these kinds of comparisons, one clearly understands that making the right choice is not as easy as many people presume. This is why it is so important to pause and look at all the products available after clearly evaluating the needs within a home.
Knowing there are many choices available in the market may prompt many questions, while others may completely abandon the quest of getting a home air purifier. In such a case and based on the great need to deal with pollution, it is always wise to ask as many questions as one possibly can. This is because there are many great choices available out there. It is important to think about air purifiers as a lifetime investment. Consider all the things that are associated with the unit you intend to pick.
Another comparison to make is price. There are so many models in the market today within different ranges. While there are some exceptions, most of these units that go for less than 200 dollars may not be worth the investment. Most cheap options in the market may mean more expensive bills, expensive filters, or poor performance. However, desktop air purifiers and specialty purifiers within this price range may be a good idea.
While a high price does not necessarily equal quality, most options within the 500 to 1000 dollar price range are good. However, high price does not necessarily mean high quality. There is a need to evaluate the functionality of the china air purifier forts before anything else. The kind of technology preferred can be a great thing when making the right choice. For more about H14 true hepa filter air purifier,you can pay a visit to Olansi China at https://www.olansichina.com/hepa-air-purifier.html for more info.