Healthy living with the use of china PM2.5 air purifier
Views: 55 Author: China Air Purifier Manufacturer Publish Time: 2021-06-08 Origin: https://www.olansichina.com/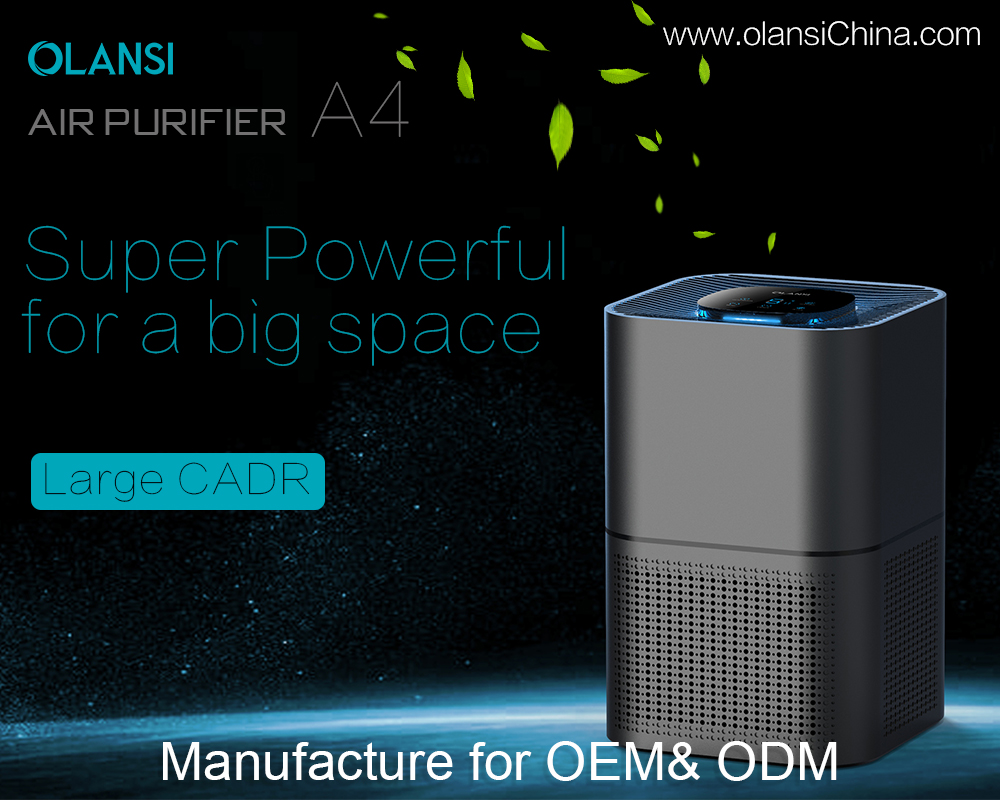 Healthy living with the use of china PM2.5 air purifier
China air purifiers have become quite popular in the world today. When there is no smog or very little pollution present, people are actively purchasing air purifiers. This may not seem realistic, but it is the truth in the world today.
People want to live a healthier life, and one way to achieve that is to breathe clean air. One of the best ways to take care of the air is to use china air purifiers within homes.
China air purifiers and formaldehyde
Formaldehyde happens to be one of the most common reasons why indoor areas are polluted. Decoration materials usually emit this. Usually, the raw materials for formaldehyde are within the paint, enclosed Wardrobes, and floors. This is a long-term volatilization process. Formaldehyde and benzene are harmful pollutants, and they occur quite often. Using PM2.5 air purifiers can help take care of these harmful substances present in the air.
Air purifiers and second-hand smoke
Second-hand smoke is one of the biggest indoor pollutants today. Second-hand smoke contains over 30 thousand chemicals that do pollution. Liver cancer, stomach cancer, laryngeal cancer, and other types of malignant tumors can occur due to the various pollutants. Asthma and chronic obstructing pulmonary disease like respiratory diseases, cerebrovascular, and cardiovascular diseases can occur due to second-hand smoke and can be very harmful to children's health.
Because of how critical second-hand smoke can be, getting Olansi air purifiers can make things safer in the indoor environment for children.
Air purifiers and natural pollution
PM2.5 air purifiers are great when there is PM2.5 kind of pollution. Dust is a hazard, even though it is not that serious. The issue is that these particles are quite large, have strong activity, are toxic, and harmful. This includes things like microorganisms, heavy metals, and so on.
These pollutants stay quite a long time within the atmosphere and are transported over longer distances. This is why they impact the quality of the environment and human health greatly.
Air purifiers and pollen
There are periods when the air is full of pollen. This leads to nasal congestion, watery eyes, running nose, sneezing, and so on. All these are allergic reactions, even though they may not be severe. Allergies that affect children can cause changes in behavior and mood. The kids may become hyper, irritable, and fatigued. This is not a good thing, and it can be averted by procuring the best HEPA air purifier.
Air purifiers and dust mites
Dust mite allergies are quite common. People with such allergies may become allergic to other substances as well. The dust mite can cause asthma, and the onset may be in childhood.
Negative ion purifiers, PM2.5, desktop, UVC, and HEPA air purifiers were created because of the different pollution sources. This is one reason why one needs to purchase the best for their home from Olansi china air purifiers. Olansi is a leading manufacturer, and the products offered can help reclaim the health and safety of the air within the home.