Hepa air purifier buying guide -- Best air purifier consumer reports reviews
Views: 71 Author: China Air Purifier Manufacturer Publish Time: 2021-07-15 Origin: https://www.olansichina.com/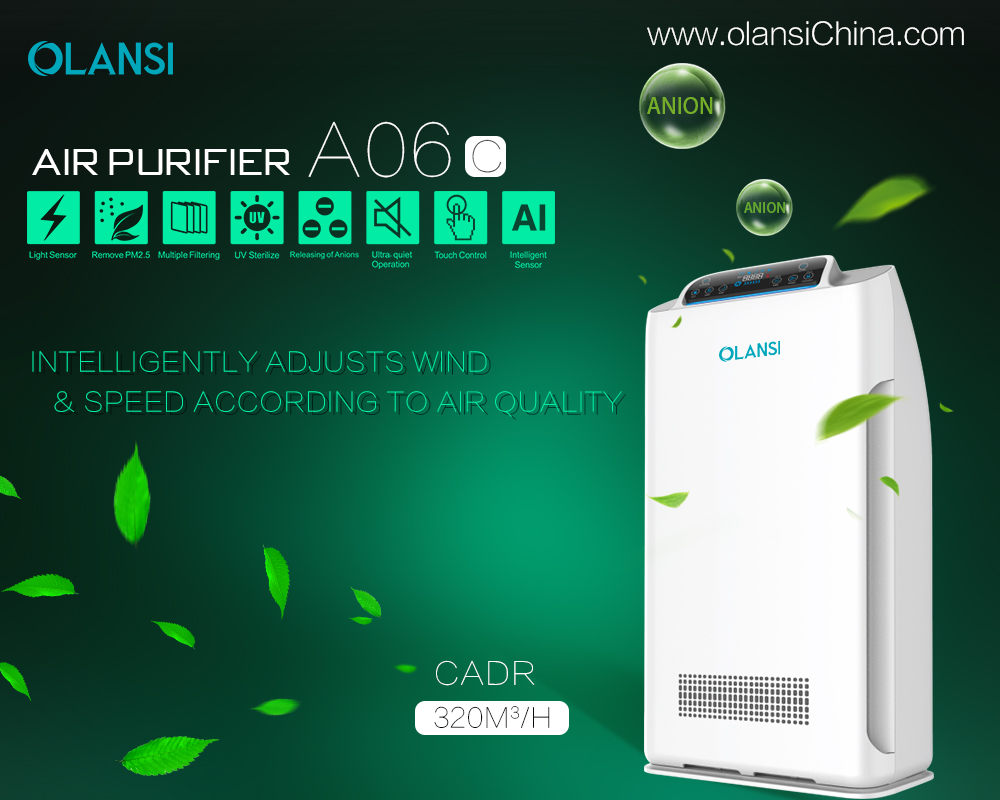 Hepa air purifier buying guide -- Best air purifier consumer reports reviews
HEPA air purifiers happen to be the best in the market. There are different options available from Olansi air purifiers that one can select from. The air purification market has taken the world by storm, and there are many china air purifier options that one can select from today. Some considerations to make include:
Cost of filter replacements
When getting HEPA air purifiers, one great concern should be, knowing the costs involved for filter replacements once the unit has been purchased. The best HEPA air cleaners are a bit pricey, but the air filters needed and carbon filters may not be highly-priced, making them a cost-efficient option.
The less expensive options may require expensive filters for replacement making them a bit too expensive in the long run.
Airflow and motor noise factors
This is an important thing that must be considered before getting a unit for the home. Will the purifier be enough for other activities like watching TV to be done well? Is it possible to get sleep with the HEPA air purifier running? One thing to note is that air cleaners are usually loud at high speeds. This high speed makes cleaning faster within a room. There are those who operate such air cleaners within the medium range during use. HEPA air cleaners from Olansi are usually quite superior, and they are quite powerful as well, they tend to be quieter because of the use of the best quality motors and are designed thoughtfully.
HEPA air cleaners with UV systems
In some instances, these options may also be combined with UVC air purifiers. These allow the systems to deal with viruses, bacteria, and mold spores which is very convenient. These cleaners are great when dealing with households with bacteria and mold issues. The cleaners are perfect for homes and offices.
These air cleaners can be great for those suffering from immune problems, allergies, or those who need to stay in environments without bacteria or viruses because of organ transplants and chemotherapy. In such a case, the HEPA air cleaner needs to use bulbs that don't produce ozone. The production of ozone can irritate asthmatic people and may lead to the development of other conditions.
The lights need to be situated on the intake side of the HEPA air purifier to effectively kill viruses, bacteria, and spores before getting into the filter. Understanding how every system works can be instrumental during the decision-making process.
It is possible to find some of the best HEPA air purifiers from Olansi. Olansi air purifiers are made to precision and are quite superior in the market. The company has been in operation for a long time and has been dedicated to the production of home improvement units and devices to make things better in the already changing world.
Picking china air purifiers from Olansi means great variety. There are PM2.5 air purifiers, UVC, negative ion, desktop, and HEPA air purifiers to choose from. For more about Hepa air purifier buying guide -- best air purifier consumer reports reviews,you can pay a visit to Olansi China at https://www.olansipt.com/ for more info.