Invisible Reasons for conducting air quality tests and using Olansi air purifiers to eliminate pollutants
Views: 15 Author: China Air Purifier Manufacturer Publish Time: 2021-12-07 Origin: https://www.olansichina.com/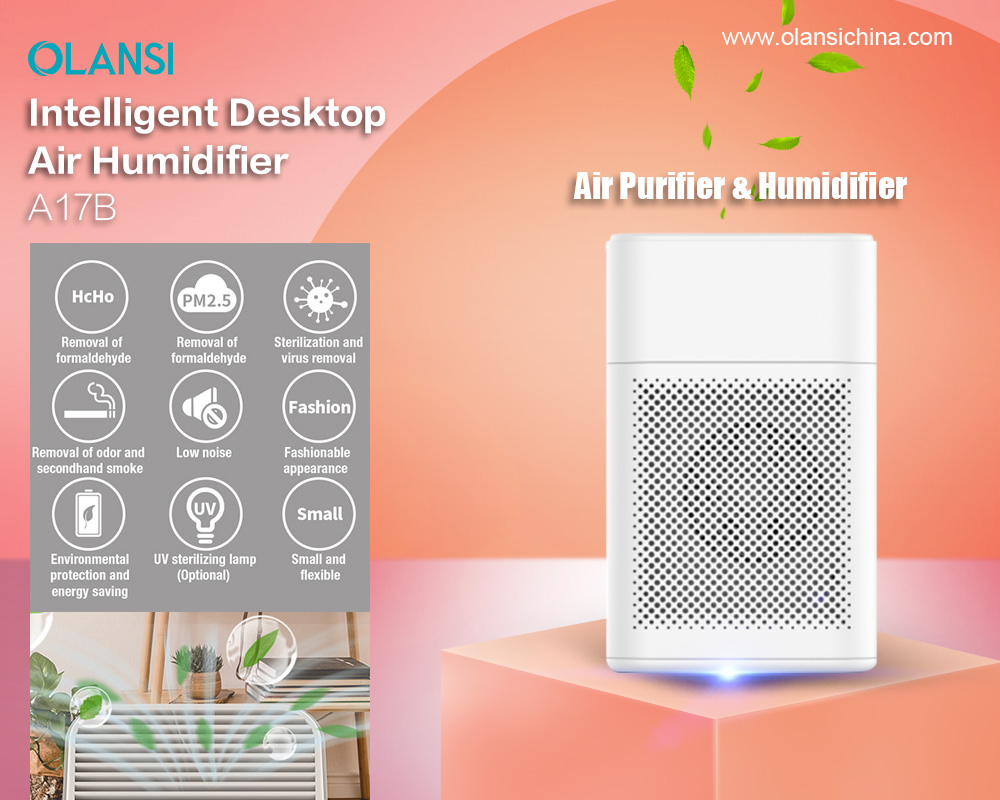 Invisible Reasons for conducting air quality tests and using Olansi air purifiers to eliminate pollutants
Air quality tests are the only way of knowing the true quality of air within the home. Some air purifiers come with quality monitors. These are safe, and they help homeowners understand the air they are inhaling rather than making assumptions based on the kind of smell a home has.
There are so many good reasons why air quality monitoring should be done. Air cannot be seen, and therefore its quality cannot be easily determined. There are dangerous pollutants that don't smell, but their effects on health are very serious.
Reasons for testing
1. VOCs or volatile organic compounds
These are dangerous compounds that can be found in homes. The compounds are common after a wall has been painted, new carpets installed, or new things added into the home, and there are weird smells.
New furniture can have ill effects on the lungs. VOCs usually go away with time, but there is no determining how long that can take and when it is safe. An air quality test can help. Carcinogenic formaldehyde happens to be most dangerous, and it is present in many components such as burnt food, fabric, gasses, tobacco smoke, and wood. Exposure to the same for a long time leads to health issues.
2. Carbon monoxide
This gas is invisible and odorless, and it kills so many people worldwide every year. This is a true fact even in developed countries. Carbon monoxide comes as a result of an open fire that could be within a sealed room. Carbon monoxide results from the burning of oxygen, and it is released into the air when open fires are present. When the level of this gas rises, it can be very deadly. This gas is a silent killer because it induces sleep, resulting in death if the victim does not get oxygen fast. A carbon monoxide monitor can offer a reprieve in such a situation.
3. Asbestos
This material is not safe. However, there are some old houses that still have the materials, and they can be dangerous to health. Asbestos fibers can cause health issues such as cancer. This is the reason why asbestos is not used in modern homes. Airborne asbestos is a serious health issue, and an air detector can identify its presence.
Other invisible reasons why air testing must be conducted include:
• Radon gas
• Mold spores
• Pesticides
The best Olansi air purifier can help tackle most issues. It is important to identify the issue at hand before getting the appropriate china air purifier. Olansi makes purifiers such as UVC air purifiers and HEPA air purifiers, among other options. This is an air purifier manufacturer that has been in the market for over a decade now.
An air purifier factory ought to create devices that can handle the kind of pollution present in the air. By testing the air, this identification becomes much easier, this allows an individual to pick a device that matches their need and uphold the quality of air at all times.For more about invisible Reasons for conducting air quality tests and using Olansi air purifiers to eliminate pollutants,you can pay a visit to Olansi China at https://www.olansichina.com/air-purifier-factory.html for more info.