Is there a difference between china air purifiers and humidifiers?
Views: 10 Author: China Air Purifier Manufacturer Publish Time: 2022-01-06 Origin: https://www.olansichina.com/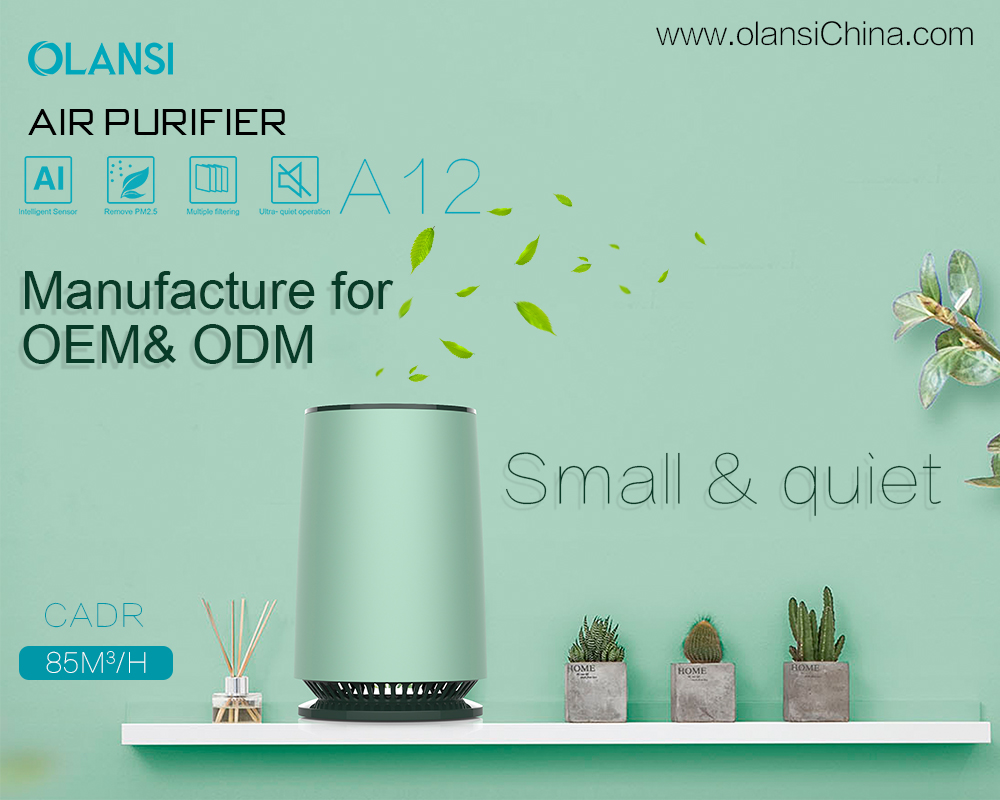 Is there a difference between china air purifiers and humidifiers?
Air purifier

Air purifiers are devices that filter the air removing impurities from within caused by pollution. With the use of Olansi air purifiers, it becomes possible to breathe fresh and clean air. Some air purifiers are superior to others in terms of filtration. Others have some superior features and more recent technology than others. Many things have to be considered before picking one.
The main task of an air purifier is to handle airborne particles and other pollutants and remove them from the air. This is done through air sucking and pushing air through filters to remove pollutants.
Humidifier
A humidifier is not the same as an air purifier. The main purpose of this machine is to ensure that the humidity levels within the air are acceptable. During winter, the air inside rooms is dry mostly. During such a time, heaters are used to heat the home. This kind of air can cause infections. It is, therefore, important to ensure that humidity levels are kept ideal all the time. Humidifiers can be great at preventing respiratory issues such as asthma.
The work of a humidifier is to add some moisture into the air. There are different types of humidifiers, with the main ones being warm mist and cold mist. The cold mist uses cold water, which is then released via ultrasound waves and into the air. This means water is released as tiny droplets into the air. Such humidifiers use different technologies.
A hot mist humidifier heats the water, which causes the creation of steam. This is what is released into the air. While this can be treated as a DIY, it is better to use professional humidifiers to keep moisture levels ideal.
The difference
By understanding what each device does, it is easier to understand them and know the differences. For anyone who needs air filtration, then a china air purifier is the best option. This can handle issues of pollution and keep the air clean.
When the issues are well understood, it is easy to determine which device to get. If the issue is humidity, then the best pick is a humidifier. The kind of device to pick depends on the particular needs of a household.
There are many devices available in the market today, and there are some air purifier manufacturers that make claims that they cannot prove. However, companies like Olansi have been around for decades. Olansi air purifiers and humidifiers have been tested and tried, and they work well. There is a wide array of products to pick from. The best thing is to understand what is really needed and make a choice based on that.
Clean air is an essential part of life, with heavy pollution in different places, especially urban settings. The modern home requires the best air purification systems. Olansi makes all sorts of air purifiers, including HEPA air purifiers and UVC air purifiers.
The best air purifier factory follows strict guidelines in creating the best devices to uphold health within homes.For more about there a difference between china air purifiers and humidifiers,you can pay a visit to Olansi China at https://www.olansichina.com/china-air-purifier.html for more info.