Known Pros And Cons Of China HEPA Air Purifiers
Views: 12 Author: China Air Purifier Manufacturer Publish Time: 2022-01-11 Origin: https://www.olansichina.com/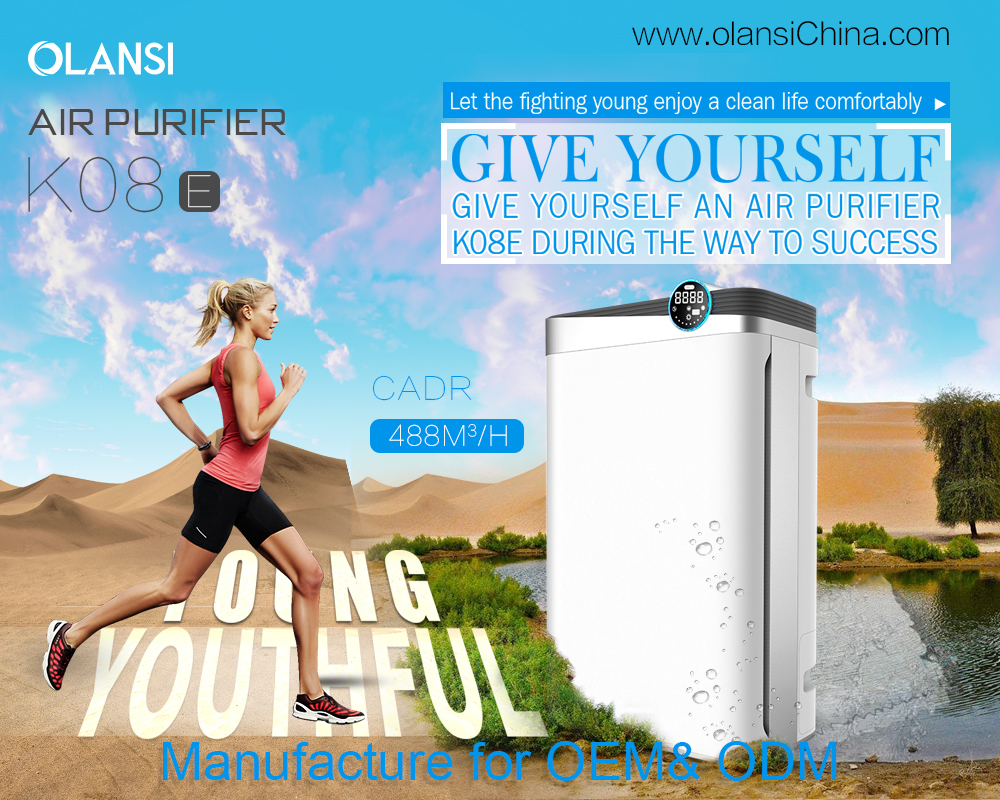 Known Pros And Cons Of China HEPA Air Purifiers
Air purification is getting quite common today, especially with the rising levels of air pollution. Indoor air pollution is rampant in all areas, including rural settlements. Pollution occurs from different sources. While some areas and homes may be more polluted than others, it helps to understand how to make things better. Outdoor air cannot be controlled much, but indoor air is easier to purify.

Because of the need for air purification, different sorts of air purifiers have been introduced in the market. These include UVC air purifiers and HEPA air purifiers. Of the two, HEPA air purifiers are the most popular, and they make use of HEPA filters.
While many china air purifier manufacturers claim that their devices have true HEPA filters, not all of them are honest. One could easily get ripped off when purchasing an air purifier claiming to do one thing while, in truth, it cannot.
Some HEPA labeled filters may not have been tested, or some that faked the tests required for a filter to be labeled as a true HEPA filter. However, companies such as Olansi create some of the best air purifiers in the market, and they can remove most of the particles suspended in the air.
Advantages of HEPA filters
Their popularity is based on some major pros that make them a preference for many. From the best air purifier manufacturers, HEPA filters are some of the most reliable options for air filtration. Their popularity makes them find uses in hospitals as well.
The other thing is that they can be us in so many industries, including air purifiers, vacuum cleaners, in public places, cars, homes, and hospitals. Many consumer products could benefit from HEPA filters.
Cons
There are also cons associated with the filters, with the first being that they are rather expensive. These types of filters have to be replaced. This is what makes them a very costly option compared to some other filters in the market. They are way higher priced compared to the normal filters. However, the investment is worth it, and it has great value.
They can't eliminate odors. This is another disadvantage of HEPA filters. Indoor pollution may sometimes involve odors. To improve the air quality, it helps to eliminate smells and clear the air. Regardless of how good the filters are, they can't handle odors. HEPA air purifiers are great at removing mold spores, pollen, dust, and all sorts of airborne particles suspended in the air.
Washing the filters
There are some filters that can be washed once they get dirty. However, HEPA filters cannot be washed. The design of the filters is done in a very particular way. This means interference with them can cause great damage to the structure of the filter. This may make the filter start filtering just like a normal option would.
Therefore, it is not recommended that the HEPA air filters be washed. Instead, they should be replaced. Suppose the air purifier manufacturer claims that the device has HEPA filters but still claims to be washed. In that case, it is important to validate whether the filter is truly HEPA and what procedure has been laid out for cleaning.For more about pros and cons of china HEPA air purifiers,you can pay a visit to Olansi China at https://www.olansichina.com/hepa-air-purifier.html for more info.