Making the home safe and healthy with high quality china Hepa air purifiers
Views: 40 Author: China Air Purifier Manufacturer Publish Time: 2021-07-26 Origin: https://www.olansichina.com/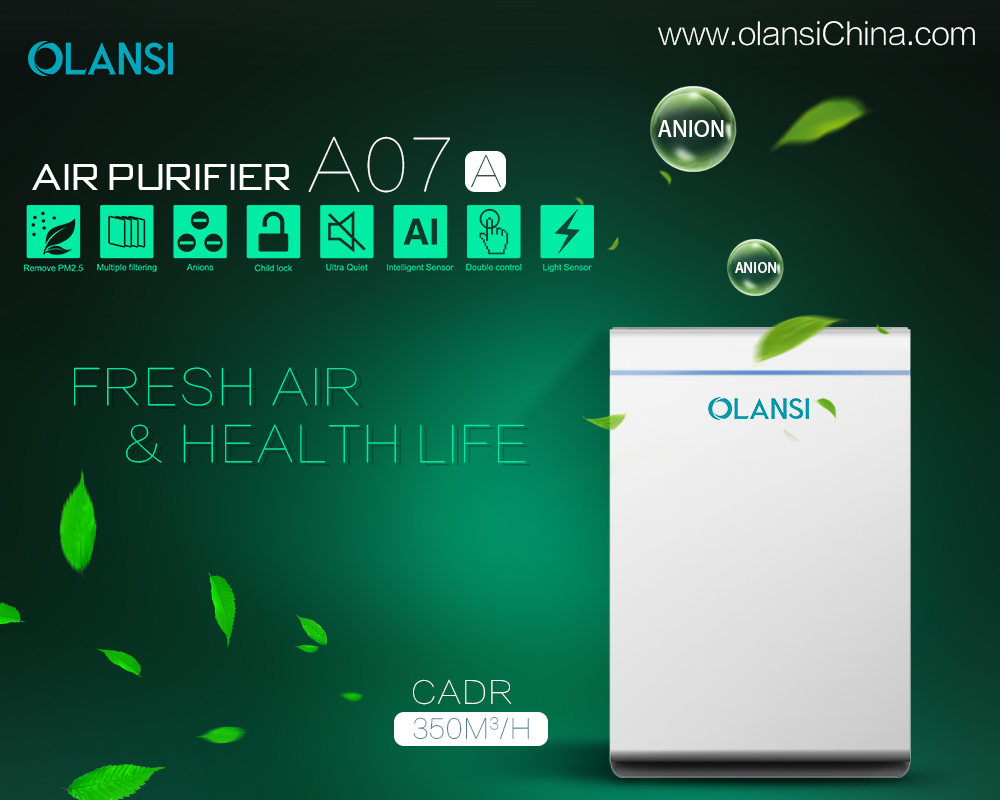 Making the home safe and healthy with high quality china Hepa air purifiers
Life dictates constant changes to living and lifestyles to accommodate the constant changes that are encountered on the way. Without adjusting, then there is no room for growth, and sometimes there are great losses experienced.
As changes are made, positive and negative ones can be told apart. Choices make a big difference, and they have to be done with great care. One of the hardest things to bear with is the constant pollution in the environment. When negative influence controls life, the effect can be great, and allergies and asthma may be a thing that has to be dealt with from time to time.
The best way to clean that air is to invest in the best Olansi air purifier. These purifiers can give great results and improve the quality of air within the home. This ensures that the home becomes the best version that is greatly desired by many. Picking a second-rate version is never a good idea as it involves impurities, chemicals, allergens, odors, and other particles within the air.
There are different air purifier categories; there are room air purifiers and home air purifiers. Room air purifiers usually have small CFMs and need to purify often or a thorough outcome. The home air purifiers come with larger CFMs, and the purification takes a shorter period.
When a wrong air purifier is picked, one may become wary of picking another. Many things ought to be considered when picking the best china air purifier for different needs. There is an option of using different purifiers in every room, and it is important to ensure the method picked is functional and works well. Some Olansi air purifiers are perfect for different room sizes.
Olansi air purifiers come in all shapes and sizes. There is a wide variety of options to pick from to ensure things are done the perfect way.
By purchasing the right home air purifier, pollution becomes a thing of the past. Proper ventilation can also help make the situation better. Even with an air purifier installed, it helps to get rid of all pollution sources. This can go a long way in clearing the indoor air and making things healthier than before.
HEPA air purifiers remove the negative influences that are brought about by pollution. By removing and trapping different elements found in the air, homes are made secure for everyone within. This is a great step towards healthy living. Pollutants can cause asthma, irritation, allergies, colds, and other upper respiratory illnesses. In smaller rooms, desktop air purifiers can handle the pollution and remove the disease-causing particles from the air.
Freeing indoor air from viruses, spores, bacteria, pollen, and dust is an amazing way of making the home a safe haven for families to thrive and live. There are lots of health benefits of investing in HEPA air purifiers.
When making a choice, it helps to be cautious because some filters can produce ozone, which is not good for health. Working with a renowned manufacturer can be a great way to avoid the most common issues within the industry. Olansi air purifiers are created to precision and bring great results. For more about china Hepa air purifiers,you can pay a visit to Olansi China at https://www.olansidk.com/ for more info.