Picking Hepa home air purifiers for their functionality with low cost
Views: 724 Author: China Air Purifier Manufacturer Publish Time: 2021-05-28 Origin: https://www.olansichina.com/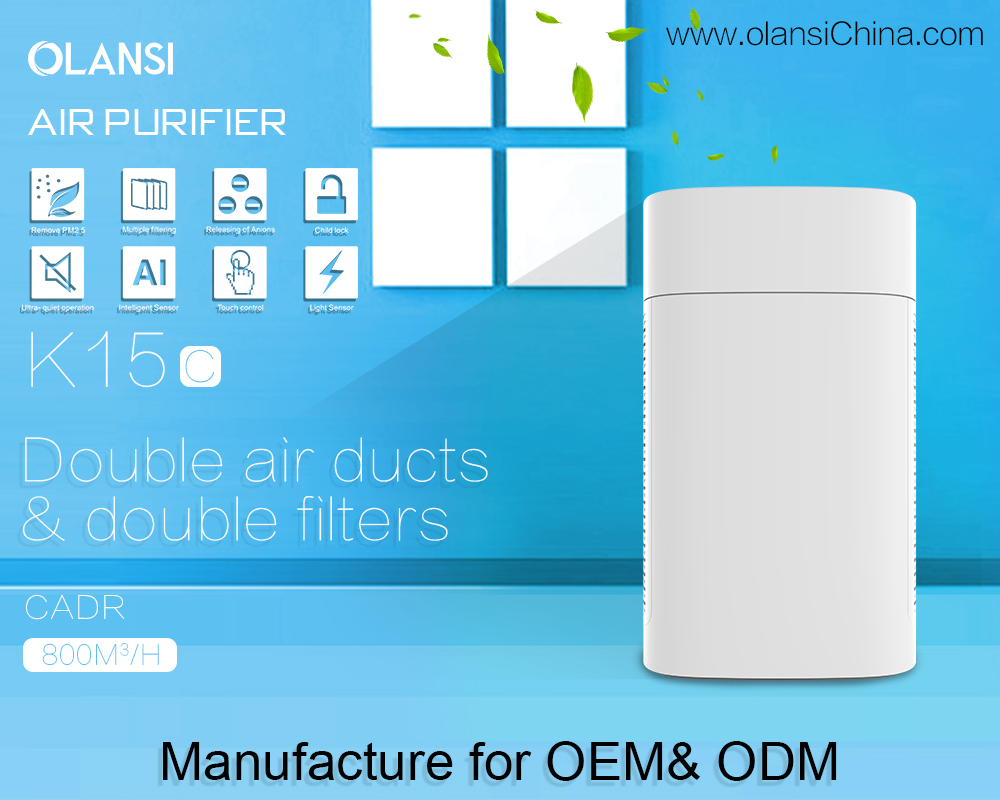 Picking Hepa home air purifiers for their functionality with low cost
Air purifiers have been seen to improve cardiovascular health in a great way. Impurities in the air can lead to many effects on the cardiovascular system and other body functions. With the use of air purifiers, improvements were seen in different health areas like asthma.
With HEPA air purifiers, they capture droplets in which viruses like coronavirus travels. The filters capture the droplets when they are released while people are breathing, talking, or coughing. In such a case, the filter has to work consistently to ensure virus particles are greatly reduced. The air should be drawn consistently to this end.
Getting china air purifiers can help in the removal of allergens as they float in the air. The larger and heavier allergens may not always be captured because of how fast they fall onto the ground.
There are different technologies that companies like Olansi air purifiers employ to clean the environment. These purifiers are used to tackle indoor pollution, especially in cases where it is very poor. Some purifiers work better compared to others. This is why the selection process is so important and needs to be done with utmost care.
The machines are usually tested thoroughly to check whether they are functional or not. The testing includes introducing the pollutants such as dust and smoke into the chamber. A particle counter is used to measure the air particle concentration changes within a room. The test model runs for a particular period to make a clear determination.
There are different particles that are used in testing the china air purifiers to see how consistent and effective they are. These include things such as atmospheric dust, smoke, smog, cat allergens, dust mite allergens, and so on. Most of the best Olansi air purifiers can handle larger particles, especially if they perform well in the series of tests that are carried out beforehand.
In most cases, air purifiers come with various speed settings. Some companies test smoke and dust removal. These tests determine how fast the air purifiers work and how effective they are.
The other thing that HEPA air purifiers need to be evaluated for is noise level and operating costs. These are some of the things that most buyers would consider before picking the ideal home air purifier. The thing with the air purifiers is that they need filter replacements every once in a while. Also, it is important to determine the kind of power requirement they have and how much is needed every year.
By making a clear determination of costs, it is easy to tell the machines that are ideal for a particular function and the one that is not. The cost associated with operating the same and the frequency of filter change is also a very important thing to consider.
The best Olansi air purifiers can handle most air cleaning functions. There is a wide range of products to choose from. Evaluate the need at hand and determine the kind of pollutants that are rampant within your space. It is only in this way that a clear determination of what is needed can be made.