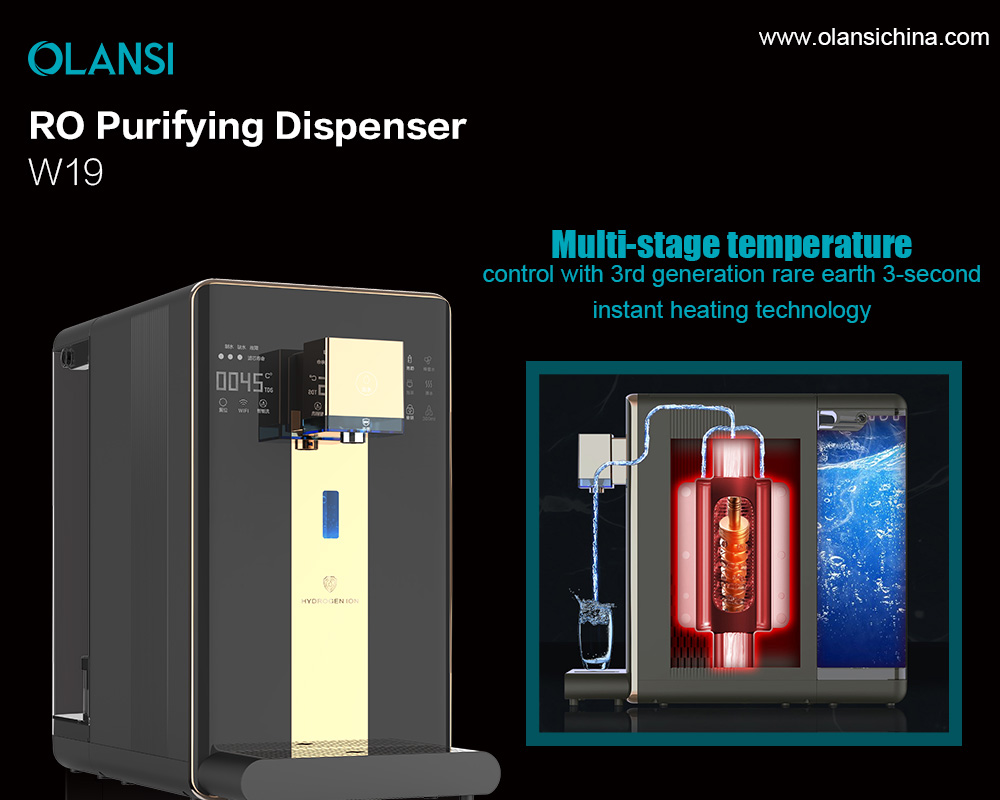 The Best China Reverse Osmosis RO Alkaline Hydrogen Water Purifier Water Dispenser Manufacturer Factory
The benefits of using reverse osmosis water purifier can hardly be overemphasized. For instance, it can ensure that you are getting access to the clean and drinkable water by getting rid of bacteria and other contaminants. Apart from such benefit, this device can help to make the process smooth and easy. Imagine getting access to purified water by clicking few buttons. This is what a reverse osmosis water purifier can enable you experience.
Here Is What You Do Not Know
It is true that using this device can enable you experience lots of health benefits which otherwise could not have been possible. However, all of these can only happen with using the best reverse osmosis water purifier. The truth is that there are lots of companies producing this device. Some are great while others are not.
This post will be revealing some of the best companies that are manufacturing reverse osmosis water purifiers. These companies have managed to leave some positive impressions on customers over the years with some stunning products. Of course, after reading the details below, you will definitely find the right reverse osmosis water purifier manufacturer to patronize.
FS-TFC Water System
FS-TFC has definitely proven to be a reliable reverse osmosis water purifier manufacturer. The products that you will find in this company speak for themselves. Having sold hundreds of its items on a popular platform like Amazon, it has managed to get numerous 5-star reviews from customers. This is a sign that it manufactures the best water purifying systems. One thing you will find out about this manufacturing company is that its products are highly creative.
For instance, one of them has been FS-RO-300. This is a tankless water purifier that can help you get access to clean water at will. Its multistage filtration process ensures that your drinking and cooking water is clean. It also has a triple-layer RO membrane which can get rid of 99% of contaminants from such water. These could be heavy metals, chemicals, bacteria and others. You can use the products of this company without any fear.
APEC Water
APEC Water is another trusted and credible reverse osmosis water purifier manufacturer that deserves to be mentioned on this list. With more than 20years of experience in this field, you can always believe this company to deliver the best of water purifiers. It has been able to manufacture different products in the past. However, its ROES-PH75 seems to standout. Almost 3,000 units of this device has been sold with lots of positive ratings from users.
All the products you will come across from APEC Water are designed, engineered as well as assembled in the United States. Its ROES-PH75 promises to get rid of over 99% of contaminants in your drinking water. These could be lead, fluoride, heavy metals, VOCs, odor and taste. This product has a capacity of over 70gallons which is quite impressive. A company like APEC is a true leader in the market. Your investment is safe.
• This company has more than 2 decades of experience
• Its products are reliable
• It is a company based in the US
Express Water
Express Water is a reverse osmosis water purifier manufacturer that has been able to achieve one remarkable feat. This is ensuring that reverse osmosis water purifiers are available to all and sundry. For instance, its products are quite affordable for the regular Joe. The items you will find here will offer top health benefits once used. A typical example of is ROALK5D which is currently sold for below $200. This product has been a combination of functionality and affordability because nothing has been compromised in its features.
It has been manufactured in US with some of the best technologies. One criterion for ranking top companies that are into production of reverse osmosis water purifying systems is the opinions from users. There is no need to worry because express water ticks all of such boxes. Its water purifier has been discovered to get rid of Chromium-6 which is in most of the US water. Express Water is vastly experienced in manufacturing of devices that purify water for safe consumption.
• The products are manufactured in US
• Its products are affordable
• The products are certified
FRIZZLIFE
FRIZZLIFE became very popular by having one of the biggest products you will come across in the market. This is its PD600-TAM3 which has a capacity of 600 gallons. Such makes it suitable for large families. This is one reverse osmosis water purifier manufacturer that understands how to meet the needs of people when it comes to making drinkable water available. Its products are not just based on USA technology. Also, they are highly recommended and certified by relevant government authorities.
This reverse osmosis water purifier manufacturer came into existence with the mission of water solution that is efficient, sustainable and environmentally-friendly. It is worthy of note to point out that FrizzLife devices are made in China. One of the reasons why its products have earned lots positive reviews is that they come with smart features. For instance, they have indicators that can tell users when filters need to be changed.
• Its products have earned over 500 positive reviews
• It is a company in China
• Its RO water purifiers are certified
Olansi China
This post cannot come to an end without Olansi China, one of the best reverse osmosis water purifier manufacturers being mentioned. This company has managed to come up with lots of RO water purifiers that users have considered to be highly innovative over the years. Its products are nothing short of impressive. For instance, SR01 has been a complete revelation given the features that it offers and how users have commented positively on them.
It does not just have an attractive design and structure. Also, its materials are of the best quality (tempered glass and ABS Plastic). The RO water purifiers by Olansi China are easy to install and use. Best of all is that they are 100% environmental-friendly. The output that its devices produce makes Olansi China the best reverse osmosis water purifier manufacturer.
• Its products are affordable
• Its products are safe to use
• The products come with smart features
• It is a company from China
Conclusion
In case you are looking for the best reverse osmosis water purifier manufacturer, feel free to go through the list and choose any of the companies. They have been tested and prove to deliver over the years.For more about the best china reverse osmosis RO alkaline hydrogen water purifier water dispenser manufacturer factory,you can pay a visit to Olansi China at https://www.olansichina.com/alkaline-reverse-osmosis-water-purifier.html for more info.