The need for reliable indoor china air purifiers
Views: 38 Author: China Air Purifier Manufacturer Publish Time: 2021-06-07 Origin: https://www.olansichina.com/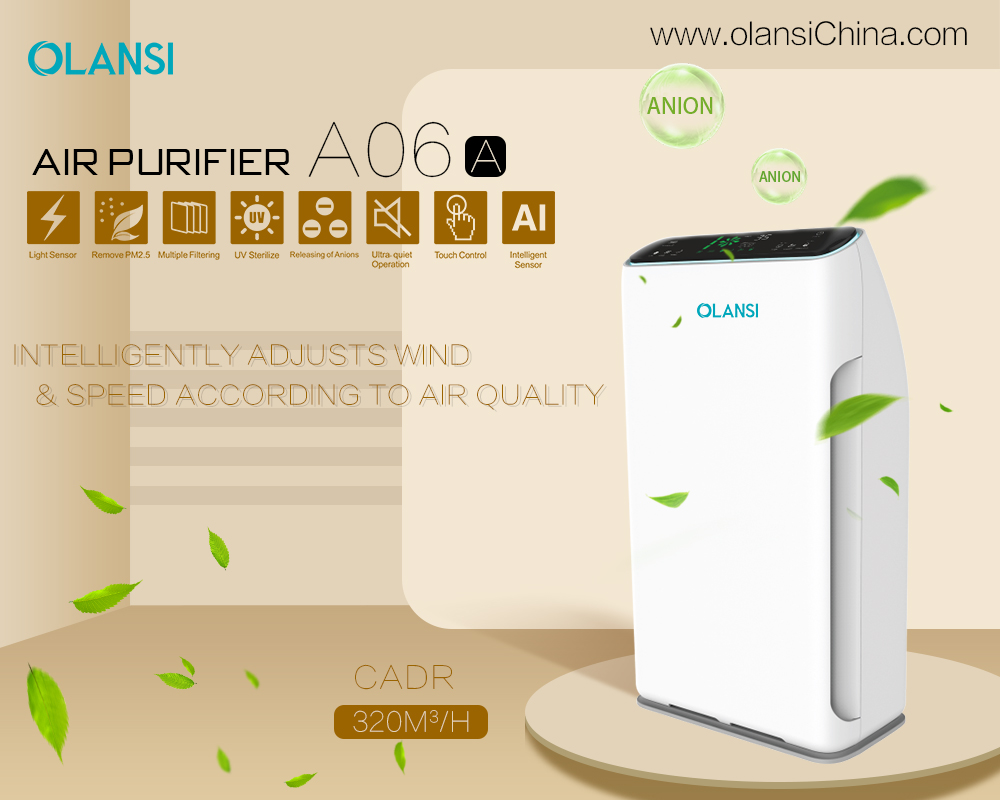 The need for reliable indoor china air purifiers
There are so many people suffering from respiratory issues because of asthma and allergies. These diseases and reactions are often caused by poor environment. The air is crucial as it can carry many things like pollution, temperature, humidity, and so on. Most times, a lot of people are within enclosed spaces. In such a case, it becomes so hard to control all the suspended particles within those rooms, which affects people, especially those who suffer from asthma and allergies.
China air purifiers are a great advantage when added into a space because they keep rooms safe and pure. They are connected to electrical outlets most time to manipulate and quantify any impurities in the environment within a room. These are gadgets that eliminate and eradicate pollutants quite effectively.
What should one buy?
There are different considerations that cannot be ignored when buying the best Olansi air purifier. Some things could affect the purifier itself, and some things can affect the features needed. These may differ from one person to the next. It is important to note that being expensive does not really mean that the air purifier is the best. Taking time to understand the air purifiers can be instrumental during the selection process.
Ultraviolet light purifiers
UVC air purifiers usually kill mold when illuminated for a certain period. This can be an efficient option to fight odors, bacteria, and allergens. The best part is that no residue is produced, making it one of the most efficient options to pick. This kind of air purifier may not reach all the parts of the house.
The pandemic has made indoor air purifiers a big deal, and the market for this continues to escalate. There are so many deaths and diseases that can be linked to poor environments or indoor air pollution. Since there are Olansi air purifiers, this issue can be eradicated.
In most rooms that have been newly decorated, the air pollution is quite high. The greatest concentration of pollutants, in this case, are TVOC, benzene, formaldehyde, and other gases.
The issue of indoor pollution may not be going away anytime soon. However, understanding the risks involved and the best remedies to deal with the same makes it possible to stop the kind of damage that this kind of pollution has on the human body and health.
Most materials used for building, decoration materials, and furniture products used in offices and residential buildings have an excess amount of chlorinated hydrocarbons radon, ammonia, benzene, formaldehyde, among other substances. All these can harm human health.
The other thing is that inorganic and organic pollutants are usually not discharged outdoors in good time, and some decompose indoors. This is how air deteriorates so fast indoors, causing serious pollution issues. The kind of impact this has on mental and physical health is quite serious and exceeds outdoor air pollution.
Olansi air purifiers are specially created to handle the effects of air pollution and uphold human life. They come in all shapes and sizes, including the HEPA air purifiers, the uvc, and the PM2.3 air purifiers.