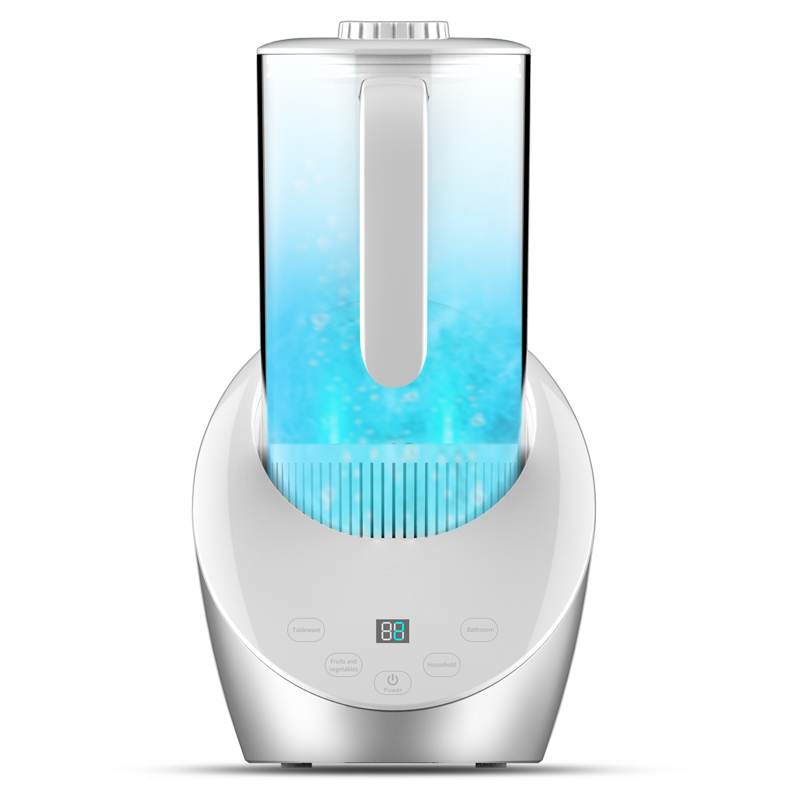 The Top Best Olansi Disinfectant Water Generator Electrolysis Disinfection Water Maker Machine
Disinfectants now have high ratings all over the world due to the current pandemic. Disinfectants are like the current trend today because everyone wants to stay as clean as possible. As humans who want to survive this pandemic, we cannot afford to live dirty for now. The governments are doing what they can to enforce certain COVID-19 protocols, all in a bid to slow down the rate of infection.
Many people who never had any idea of electrolysis disinfection water generator before now know them. What was initially perceived as a luxury has now become a necessity for all of us. That said, you need to have some information at the back of your mind before going out to buy one of these devices. Do not just jump into the market and buy anything you see. Highlighted below are some of the factors you should consider before making any purchase.
User-Friendliness Is Important
We may be in a difficult condition today, but you surely do not want to make things any harder for yourself. Without any single iota of doubt, you are definitely going to be doing more disinfection today than you ever did a decade ago.
The fact that you would use it often means you need something that will not give you any headache anytime you want to use it. In other words, a device that would require you to bring out a user's manual before you can apply it will not be the best for now. The reason is you can easily get discouraged from disinfecting surfaces and air spaces when you think of all the rigors you may have to go through to get things done. Therefore, scan the market and look for only items that are easy to operate and maintain. There are a lot of them out there.
Effective Concentration
The effectiveness of whatever electrolysis disinfection water generator you settle for is key. It is not something you want to take for granted. The most effective systems eliminate a higher number of infectious microorganisms from your environment, assuring you of a cleaner home and family.
For most disinfection water generators, you need to introduce clean water and salt into the container and activate them to produce the natural cleaning solution, with varying concentrations that can destroy different levels of germs.
To get a solution with a mild concentration, you need to prepare the mixture once, and that would be enough to sanitize surfaces and clean your environment. But, should you want a solution with a higher concentration, you have to click the on button again as a way of re-concentrating the solution. Whenever you are done with that, a more concentrated solution will be formed. Then you can use it as you please.
Employs The Typical Electrolysis Process
Sodium hypochlorite solution is becoming increasingly common with every passing day. Any electrolysis water generator that works in this line is what you should go for. Sodium hypochlorite solution is a weak alkaline with high efficiency when it comes to cleaning. The sodium chloride solution or electrolytic brine can form chlorine gas at the anode, simultaneously producing sodium hydroxide as part of the reaction.
The best electrolysis disinfection water generator allows you to use ordinary water and salt to prepare your cleaning solution in no time. That means you do not have to look for any extraordinary materials before you get started. For now, this is the kind of disinfectant water generator you should be looking forward to. Anything that operates outside this process may not be as effective as what has been described here. Look for anything that can prepare an effective cleaning solution from natural components.
Eco-friendliness
This is another factor that we cannot overlook when choosing in this regard. An eco-friendly or environmentally friendly product is all that matters here. No matter how effective an electrolysis water generator is, it cannot be the best choice for you if it is not eco-friendly. That is because anything that is not friendly to the environment can pose a health risk.
Go for a product that can let you produce a non-toxic, chemical residue-free, and harmless sodium hypochlorite solution for safe cleaning of surfaces. At least with this kind of disinfectant generator, you can be sure of cleaning your home without sacrificing the healthiness of your family and loved ones.
You can confidently use the best electrolysis disinfection water generator to clean any surfaces you want. It is okay for cleaning countertops, showers, doors, windows, wood, porcelain, tiles, pet gear, vinyl, sports equipment, plastic, and many more. They can be used to clean a wide range of items. That is how you know a product that will serve your need 100%.
Multipurpose In Functions
Buying a disinfectant generator that can serve various purposes will surely be to your advantage. The best electrolysis disinfection water generator lets you create cleaning solutions in varying concentrations (3 levels). These different solution concentrations help you meet different cleaning requirements. Whatever you intend to clean, from mild concentration requirements to high concentration needs, a good disinfectant generator will be fit to serve you.
Cost
Of course, you would not need anyone to remind you of this. You have to factor this into your equation before purchasing any product. Although the cheapest products are not always the best, try to see that you strike the right balance between the quality of whatever you are buying and the price you are paying. Go for the cheapest one with the best quality.
Final Words
You can stay safe for an incredibly low price when you buy a cost-effective electrolysis disinfection water generator for yourself. Let us do everything we can to remain safe and practice good hygiene during these moments. The good part is that you do not need to know rocket science to achieve that. With simple devices like the ones explained here, you can be sure of keeping your home germ-free. They are easy to use, so you should not have any problems using them.For more about the top best Olansi disinfectant water generator electrolysis disinfection water maker machine,you can pay a visit to Olansi China at https://www.olansichina.com/disinfectant-water-machine.html for more info.