Tips and traps to have on mind when purchasing China HEPA air purifiers
Views: 34 Author: China Air Purifier Manufacturer Publish Time: 2021-07-02 Origin: https://www.olansichina.com/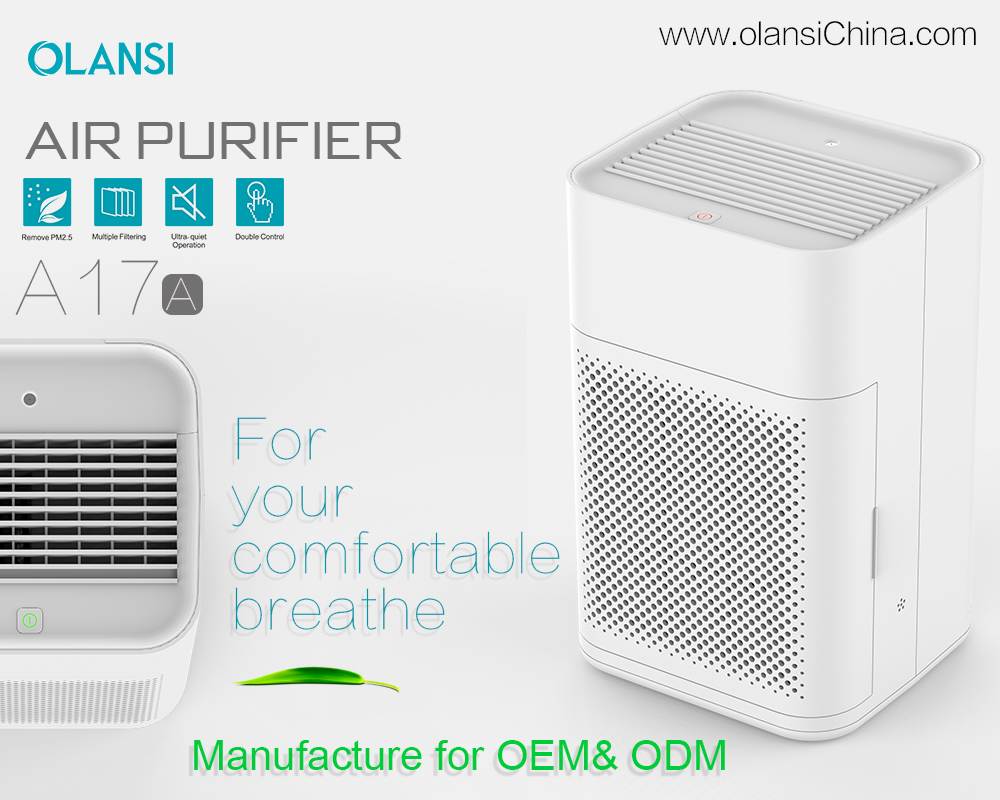 Tips and traps to have on mind when purchasing China HEPA air purifiers
The idea of buying a china air purifier is not one that many people take willingly. This is because there are so many ideas and issues brought to light over the years. Even with the many misconceptions surrounding the use of air purifiers, there are still some pretty good operations available in the market that tend to work well. Olansi air purifiers are some of the best china air purifiers one can get on the market. The brand is a highly regarded one and can alter the environment within the home positively.

Traps
HEPA air purifiers have the highest filter technology in terms of standards. Traditional filters in this category have millions of fibers that can capture around 99.7 contaminants within the air. This is especially those that are around 0.3 microns and above. This rate of filtration is rather high and can be achieved when an original filter is used.
When picking a HEPA filter, ensure that it is not indicated as basic HEPA technology or HEPA-like filters. Pick purifiers that use the actual filter for the best purification level.
When picking UVC air purifiers or PM2.5 air purifiers, some manufacturers claim they are low maintenance. There are claims that once a purchase has been made, one will not need to spend anything more for the purifier to work as it should. It is important to note that many purifiers need frequent filter changes. On average, a majority of filters may have to be changed after six months. By not buying the replacements, the air purifier will not work as it should. Getting the desktop air purifier helps determine how long the filter can stay without being changed.
The other thing to note is the claims that most manufacturers may make without necessarily making specifications. They may claim that a UVC or negative ion air purifier can do some things but may fail to give specifics. There may be claims that a purifier can handle a large room without specifying how large the room ought to be. Some will claim that a HEPA air purifier is a low consumption without specifying exactly how low. The best manufacturer ought to give specific wattage of the consumption. Olansi air purifier manufacturers ensure all details are available for customers.
Tips
When purchasing olansi air purifiers, it helps look at certifications and awards that different accredited organizations have given. If one needs an energy-efficient air purifier, it would be wise to look for one with such a rating. The ratings can be great at determining how fast the machine works and how effective it is. This can help one determine how fast air within a room can be cleaned. Official recommendations and accreditations can tell a buyer so much about the olansi air purifiers.
The other thing to check when getting UVC air purifiers and other units is the warranty of the units. Warranties are important since they give protection against damage during its life. By choosing a good purifier, you are guaranteed great results. Olansi air purifiers are the best in the market, and there is a wide range of home improvement products to pick from.For more about olansi air purifier,you can pay a visit to https://www.olansiar.com for more info.