Using best china air purifier to remove second hand smoke and cigarette smoke
Views: 17 Author: China Air Purifier Manufacturer Publish Time: 2021-12-09 Origin: https://www.olansichina.com/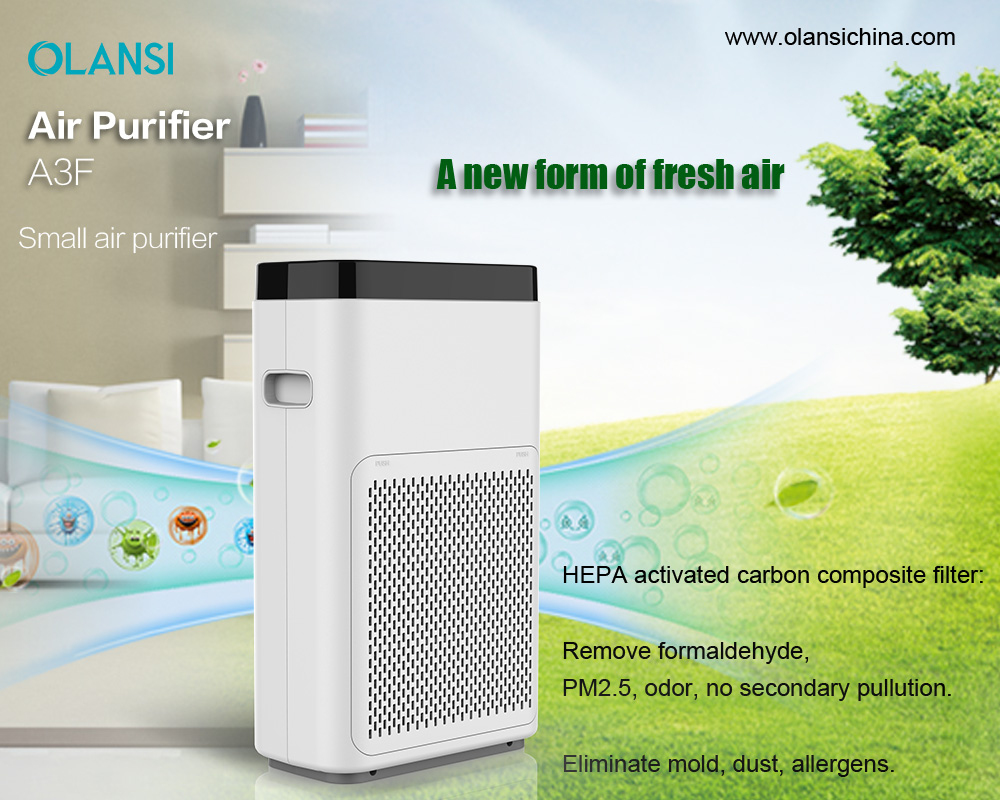 Using best china air purifier to remove second hand smoke and cigarette smoke
Smoking has never been healthy, and it has been identified that even secondhand smoke affects us in many ways. Even with this knowledge, there are very many smokers in the world today, and the tobacco industry is still performing very well. Tobacco can cause cancer, but one thing to note is that secondhand smoke is also quite dangerous.
What it is
Second-hand smoke refers to mainstream smoke that is exhaled by smokers of cigars, cigarettes, or pipes. There is also sidestream smoking which happens to be more dangerous than the former. This is due to the presence of small particles that may be absorbed by human cells very easily. The sidestream smoke is carcinogenic, and it should be avoided by all means. This is why people should avoid staying within rooms where smokers exhale tobacco smoke or rooms where tobacco is burnt.
Second-hand smoke is passive smoking. This is where a person that does not smoke or is not smoking gets involuntarily exposed to smoke. This kind of smoke is very dangerous.
Second-hand smoke and health
Second-hand smoke is dangerous, just like first-hand smoke. This kind of smoke exposes the individual to many chemicals, some of which can cause cancer. This means that not being a smoker does not eliminate the dangers associated with smoking. There is still the danger of developing lung cancer when exposed to second-hand smoke. Other cancers caused by smoking include basal sinuses, rectum, bladder, pharynx, larynx, breast, stomach, and brain cancer. The danger is also present in children, and they could get brain tumors, liver cancer, lymphoma, and leukemia.
Cardiovascular issues
There is a major issue associated with inhalation of tobacco smoke involuntarily, which is the bad effect it can have on a human's cardiovascular system. This can lead to stroke as well as other heart diseases.
When non-smokers are exposed to second-hand smoke, they have a 30 percent chance of getting heart-related diseases. With this kind of smoke, there is also the risk of stroke. Over 8000 stroke deaths have been associated with secondhand smoke.
Dealing with second-hand smoke
With the current technological advancements, dealing with pollutants has become much easier. It is important to ventilate rooms and quit smoking altogether. It is also important to stay away from smokers. If such a situation cannot be avoided in the home, investing in the best Olansi air purifier is a good idea. Some solutions can help deal with secondhand smoke and keep the air clean and safe.
Olansi has been in the market for a long while, and they create some of the best air purifiers, including UVC air purifiers and HEPA air purifiers. By choosing the best air purifier manufacturer, you are guaranteed functionality and quality.
There are many air purifier suppliers today but dealing with authorized dealer's guarantees that you get original devices from Olansi. Not all air purifier factories are capable of creating the best. Working with trusted manufacturers is the only way to tackle secondhand smoke when such a situation cannot be avoided.For more about using best china air purifier to remove second hand smoke and cigarette smoke,you can pay a visit to Olansi China at https://www.olansichina.com/china-air-purifier.html for more info.