Washable pre filter in Thailand air purifiers and their importance
Views: 49 Author: China Air Purifier Manufacturer Publish Time: 2021-11-01 Origin: https://www.olansichina.com/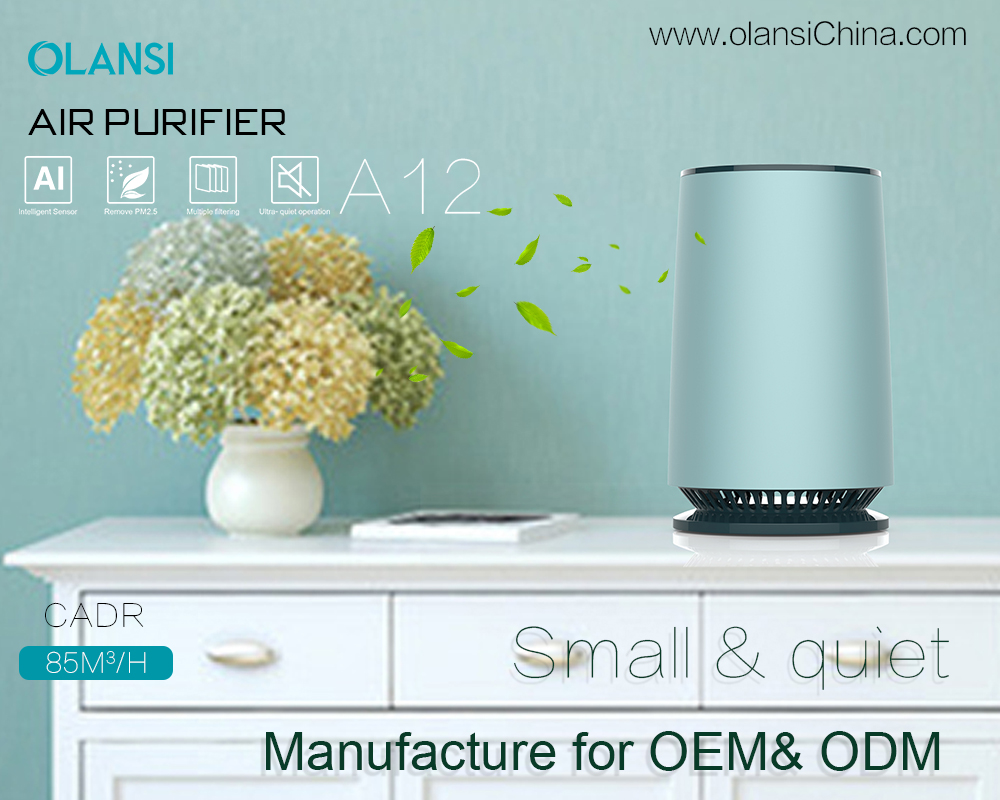 Washable pre filter in Thailand air purifiers and their importance
Air purifiers are important in today's world, and there are so many options available in the market.

Finding the ideal air purifier is not always easy, and there are many misconceptions about the same. Many people don't understand the air purifiers fully. One part that most people fail to understand is the importance of pre-filters.
Preliminary filters are found within the first stage of most air purifiers. They come in different forms and types, and every manufacturer has its own pore filter. The pre filter usually filters nothing. The pre-filters main purpose is to protect HEPA filters from being contaminated rapidly and therefore extend their life.
Washable pre-filters in Thailand air purifiers
Pre-filters are an important part of air purifiers, and it captures the largest particles. This is how the primary filter is protected. A pre-filter is very useful because it can collect large particles such as dust, carpet hair, and pet hair. This extends the life of HEPA filters.
It is important to note that HEPA filters are also capable of retaining larger particles. However, when left to do this, the HEPA air purifier gets dirty rather quickly, and there may be a need to change the filters often than would be the case with pre-filters in place. A pre-filter is so much easier to maintain and clean. This means more savings and no need to get replacement filters that often.
Some pre-filters are connected to carbon filter and HEPA filters. Such filters are washable. This is true with most 3-in-1 filters. Other filters come separately, and they require very specific procedures to clean effectively.
Efficiency
The efficiency of a pre-filter cannot be compared to that of a HEPA filter. The efficiency of pre-filters is usually between 20-70%. The MERV rating is usually between 1-8. This means that the pre-filters can hold particles that are between 2 to 10 microns in size.
The pre-filter is a great addition to Thailand air purifiers, and it can be great in rooms where pets are resent. Animal hair gets captured by these filters, which reduce pollution.
Are there disadvantages associated with pre-filters?
In some devices, using a pre-filter can be seen as a disadvantage. This is most especially in the case of a weak device that does not have adequate airflow. In this case, the air filter is usually combined with a carbon filter.
Using a pre-filter also has the potential of increasing the engine noise. This may be caused by clogged air intake in the vents. When the engine starts to buzz and making noises, it means that the air is not enough. There is a great difference in performance when the pre-filters are used in more powerful models.
There are different types of pre-filters. They come in different structures and are made using different materials. The choice of material usually depends on the air purifier manufacturer.
Olansi air purifiers are created with very specific things in mind. It is for this reason that they are so efficient and reliable. Olansi makes HEPA air purifiers and UVC air purifiers, among others.For more about washable pre filter in Thailand air purifiers and their importance,you can pay a visit to Olansi China at https://www.olansith.com/ for more info.