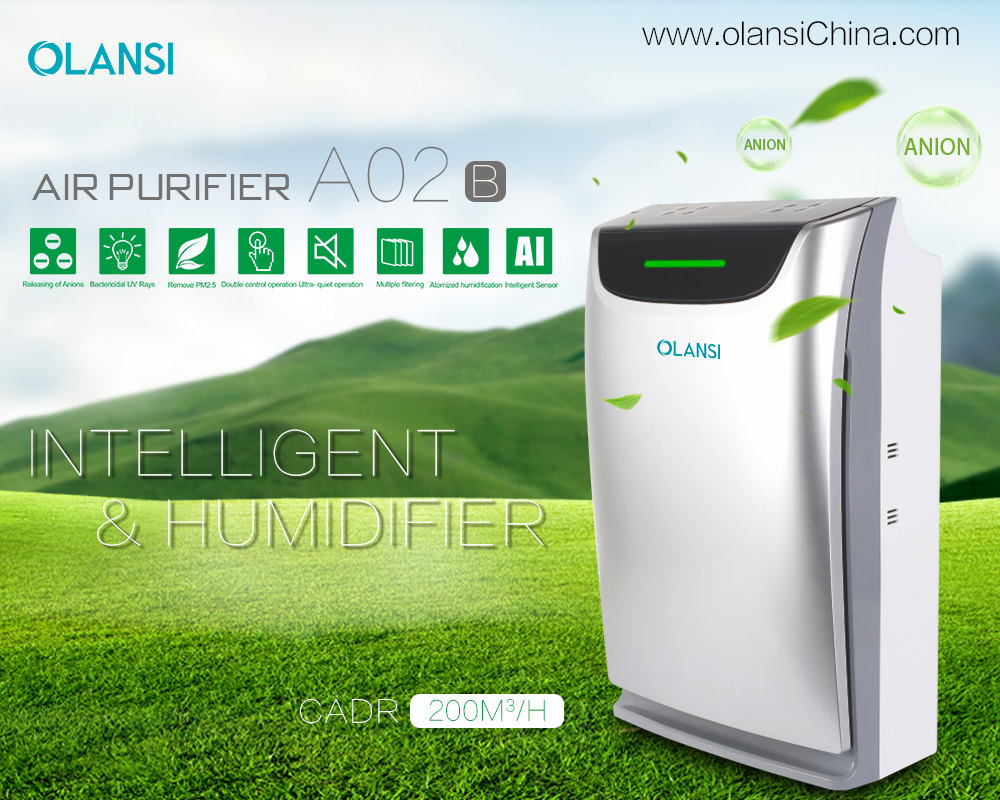 What Is The Best Air Purifier In The Indonesia Market In 2021 And 2022?
It has been discovered that most people in Indonesia usually struggle when it comes to identifying the best air purifiers. A problem such as this can deprive you of getting good value for money. This is because you may end up purchasing a low-quality China air purifier. This is one of the easiest ways to waste your hard-earned money. Statistics have shown that over 70% of air purifiers in the Indonesian market are not good enough. They are either not working properly or will not last for long before breaking down finally.
Here is the solution
Are you searching for a high-quality air purifier in Indonesia? Do you know that with the right information such is not difficult or complicated? There is no need to bother again as you have come to the right place. The major aim of this post is to reveal some of the best air purifiers in Indonesia.
Whether you plan to buy a China air purifier or not, it is recommended that you read the details of this post below. It will be revealing the top picks for 2021 and 2022 that are worth your money and time. These will definitely guarantee maximum comfort. Before contacting any air purifier manufacturer, check out the facts below.
Winix AM90 Air Purifier
Given the impression that Winix AM90 air purifier has had on Indonesians over the years, it is no surprise that we have decided to mention it first before others. This is one of the top electrical appliances you should start considering to install in your home because it does an excellent job of cleaning the air in your home. Winix is a tested and proven air purifier manufacturer. This is because its products have lived up to the expectations of Indonesians over the years.
One of the best parts about Winix AM90 air purifier is its high efficiency level. Imagine having a device that can clean about 99.97% of harmful pollutants in your air. Also, this device can clean space that measures up to around 360 square feet. Some of its features are:
• It has 4 stages of filtering harmful particles. These are mesh pre filter, activated carbon filter, HEPA filtration and plasmatic wave cleaning.
• It is very rugged and durable
• Its cleaning process is very efficient
• It is compatible with Wi-Fi. You can control the device with this feature from any place in the room. This ensures maximum comfort
• It generates less noise
• Its sleep mode is activated automatically once your room becomes dark. This means your sleep will not be interrupted
• And many more
In case you plan purchasing this one, it is recommended to ask the air purifier factory more questions about how it works. You will definitely be thrilled by its efficiency.
Air Purifier KI-L80Y-T
One of the most fascinating things about Air Purifier KI-L80Y-T that have caught the attention of Indonesians is how it comes with filters which can last up to 10years. It is only a sign that you will definitely get good value for money by having it installed in your room today.
When it comes to removal of odors, mold, allergen, bacteria and viruses, Air Purifier KI-L80Y-T can do a perfect job. It is one of those devices you should never fail to make enquiries about from your favorite air purifier supplier. This is due to the powerful features that it has. Some of these will be highlighted below:
• Indicators for clean air
• It comes with a remote control that you can use to operate its features
• It comes with auto detection mode
• The maximum area it can clean is 62m2
• It has plasmacluster high density technology of around 25,000
• And many more
It should be noted that Air Purifier KI-L80Y-T is a product of Sharp. Therefore, nothing short of the best features is always expected as shown above.
Blast Air Purifier
There is no doubting the fact that Blast Air Purifier is one of the best not just within Indonesia but also in other parts of the world. This is one appliance that can make the difference in your space once installed. Most of the air purifiers you will come across in the market are for residential spaces. This means you cannot make use of them in your business. Blast Air Purifier tends to offer something very different in such regards because it can be used in commercial spaces. These could be restaurants, hospitals, schools and offices.
Its filteration process is quite effective. For instance, it comes with a carbon filter to ensure that smells from cigarette, formaldehyde and VOCs are filtered. Other features are:
• It can clean a space of around 130m²
• Its noise level is 38db
• Its CADR measures around 890 m³/h
• Harmful gases can be easily absorbed
Try this one out by requesting for more of its features with any air purifier factory today. This is indeed a top air purifier manufacturer.
Olansi air purifier (K15B)
When it comes to cleaning the air in your room, an Olansi air purifier has a lot to offer. Over the years, this is one China air purifier which has managed to attract lots of positive reviews from users. The features that it brings are a typical proof of the fact that air purifier technology has advanced beyond what people used to know them for in the past.
Just like the option which has been explained above Olansi air purifier K15B is meant for commercial spaces. For instance, its CADR is around 800. Also, its double filter will ensure clean air. Other features you will discover are:
• Indicators for air pollution
• Generates low noise
• Its power consumption is quite minimal
• It is very effective in removal of harmful gases from your space
• It is highly durable
• It can be easily moved from one place to another within a space due to its bottom caster wheel design
Conclusion
Having seen the above, it is quite obvious that while trying to purchase an air purifier in Indonesia, there are lots of things you need to consider with regards to their features. The best way to go about this process is considering your needs before deciding on which one to purchase. Also, ensure to ask a reputable air purifier supplier some vital questions. Do not ever make the mistake of patronizing any air purifier factory that comes your way.