Averting the negative health effects of mold by using china antibacterial air purifiers
Views: 29 Author: China Air Purifier Manufacturer Publish Time: 2021-12-02 Origin: https://www.olansichina.com/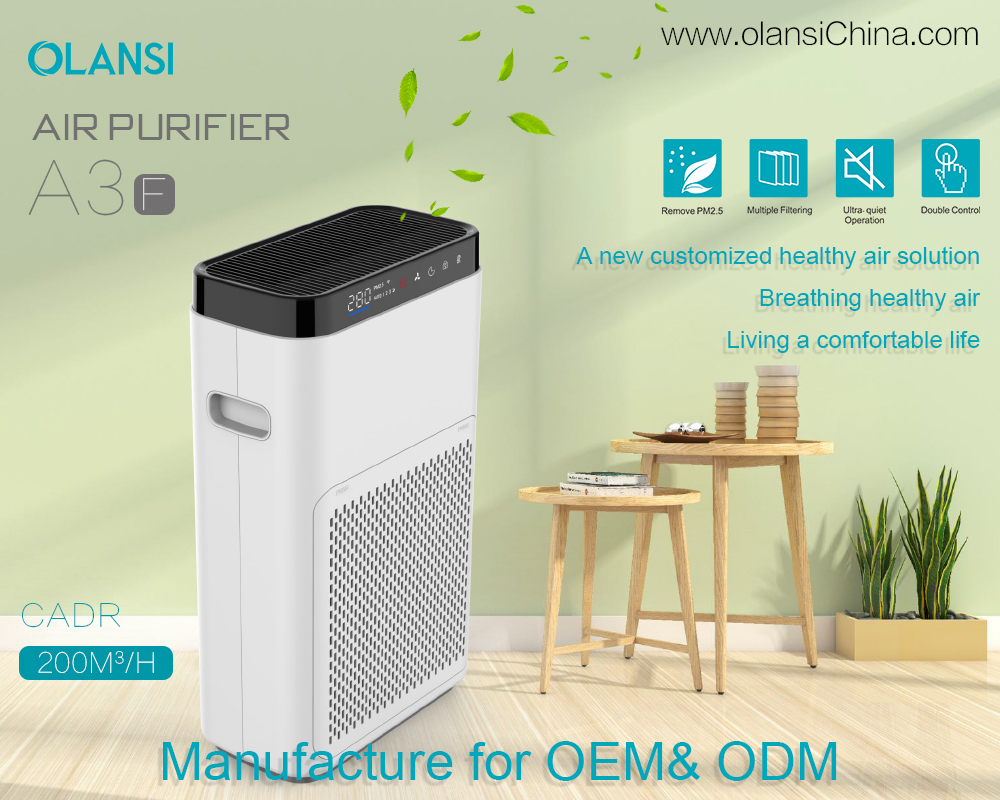 Averting the negative health effects of mold by using china antibacterial air purifiers
Mold is a fungus, and it is very dangerous inside homes. Spores are released, and they can affect human health quite adversely. There is non-toxic mold which can also lead to allergic reactions and can cause asthma attacks in patients with various respiratory issues. The naked eye cannot see mold spores because they are very small. However, regardless of their size, they can still greatly affect health, especially those suffering from respiratory disorders.

Toxic mold is even more dangerous and can easily poison humans. It helps to test homes to know if there are any mold species within. There are some types of molds that are best left to professionals to handle. Air purifiers may not be the best to handle black mold. It is very dangerous and can cause serious infections. There are different kits available in the market today. These kits are meant to check the purity of air and identify the kind of pollutants that are present within.
Olansi air purifiers and mold
Olansi air purifiers can help deal with mold within a home. However, it is important to note that not all air purifiers are up to such a task. When picking a device, it is important to clarify that you need the one suitable to handle that specific pollutant within the home. An air purifier supply can help in the decision-making process, ensuring that the best option is picked.
HEPA air purifiers are the best in the market, especially when they have true HEPA filters within. These kinds of purifiers catch the mold, thereby restricting their movement and reducing pollution within the air.
While it still helps to identify why there is mold in the home in the first place and remove it. It is also very helpful to find the spores in the air. This means they stop spreading to other parts of the home, and they stop growing altogether. Regular cleaning and keeping the home dry is one of the best ways of keeping away, old. Combined with the best china air purifier, things are bound to be better and fresher within the home.
There are some Olansi air purifiers that come with extra features to completely destroy mold within the home. One type is the UVC air purifier. This purifier makes use of ultraviolet technology to kill and destroy mold.
The other method that can greatly deal with mold is ionization. Ionization makes the spores larger. This means they can be caught much easily by the air purifiers within the home. If one picks an ionizing machine, it helps to identify how safe it is. Different air purifiers have been identified as being capable of creating and releasing ozone. This is a dangerous gas that can affect human health negatively.
Anyone dealing with a mold issue within the home should invest in an appropriate Olansi air purifier to handle the issue. This air purifier factory has the latest technology and expertise in the field to handle pollution issues that are related to mold.For more about averting the negative health effects of mold by using china antibacterial air purifiers,you can pay a visit to Olansi China at https://www.olansichina.com/air-purifier.html for more info.