Olansi whole house air purifier with hepa filter and uv light for home use
Views: 14 Author: China Air Purifier Manufacturer Publish Time: 2022-01-17 Origin: https://www.olansichina.com/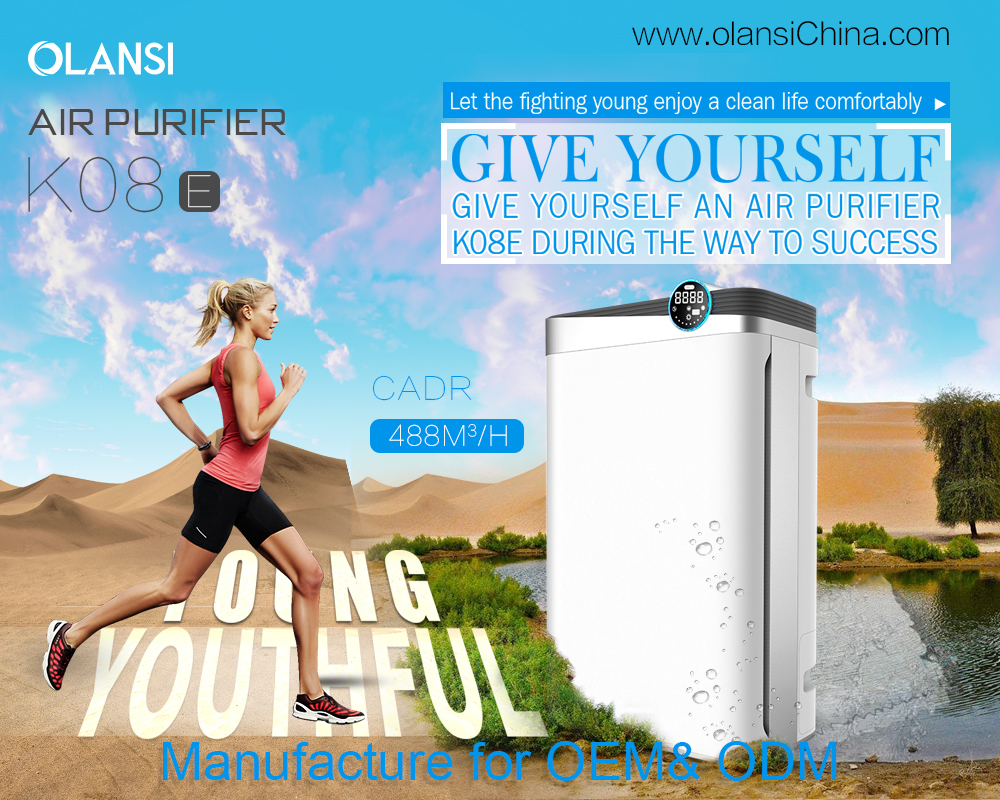 Olansi whole house air purifier with hepa filter and uv light for home use
Indoor air quality is very important, and it can make a big difference as far as health is concerned. Cleaning air within the home is important, especially in this day and age where air pollution is rampant.

Anyone who has installed central air condition or any other HAVC system needs to consider getting in a duct air purifier system. Those should be amongst the strategies applied to improve the quality of air indoors. When a whole-house air purifier is chosen, it means two things are satisfied. It is possible to have a system that can handle cleaning an entire household. It should not be about conditioning only; air cleaning is also essential.
With a central air purifier, the house system is used. HVAC technology has gained a lot of popularity today, and it has become one of the most integral parts of air purifier systems, especially with smart homes.
Why choose whole-house purifiers
Air purifiers are also used in industrial settings in different applications to clean rooms. They can also be used in other places like medical settings such as hospitals. These are installed in different HVAC systems to effectively and conveniently clean the air.
The reason why they are a good choice is the fact that they are very convenient and cost-effective.
They get to improve air quality all around the home quietly and automatically while using the already existing blower system and HVAC ductwork.
Silent cleaners
By choosing Olansi air purifiers for the whole house, things become easier. When the filters are used alongside the general conditioning unit, no extra moving parts for motors and fans will be required. All that is needed are filters and the housing where the air is pulled through.
The result of using the two together is reduced costs for every square foot of treated air. It costs a lot more to use individual room air cleaners. Finding an air purifier manufacturer capable of creating the best whole-house air purifier can be a great thing and save a lot of money.
HVAC blowers move great air volumes through ducts, which creates areas with low pressure, especially on the return side. The air has to go through the filters every time the blower is on. This means that the forced air moves down the gradient from rooms and chooses the low-pressure area passing through the air purifier.
What air purifiers do
When installed properly, Olansi air purifiers can remove spores, dust mite feces, dust mite dander, mold spores, pollen, smoke, pet dander, and so on. With such a system in place, allergies are greatly removed.
When micro filters are used, the china air purifier can handle particle filtration. This means that other things like odor from cooking, pets, or any other smell cannot be eliminated. Volatile chemicals and toxic gases need a more advanced kind of purifier. Air purifier manufacturers have made strides to create some of the most functional and reliable HEPA air purifiers and UVC air purifiers to handle different types of pollutants.For more about olansi whole house air purifier with hepa filter and uv light for home use,you can pay a visit to Olansi China at https://www.olansichina.com/uvc-air-purifier.html for more info.