Visible reasons that make indoor air quality testing necessary and using Olansi air purifiers to uphold air quality
Views: 24 Author: China Air Purifier Manufacturer Publish Time: 2021-12-13 Origin: https://www.olansichina.com/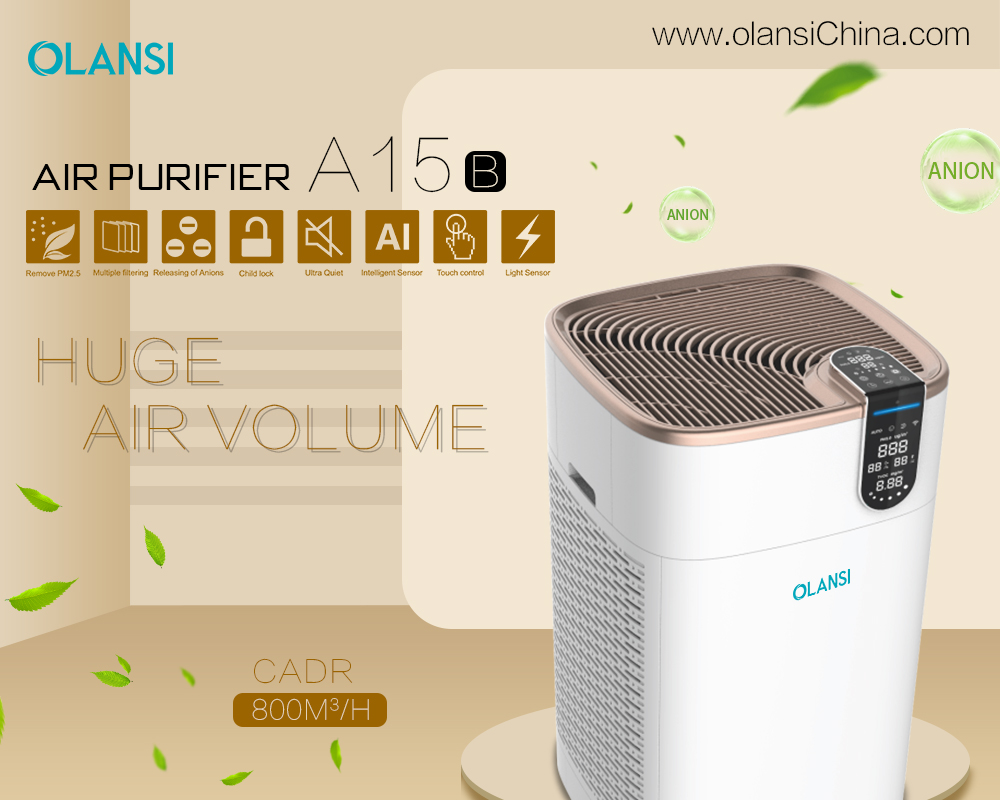 Visible reasons that make indoor air quality testing necessary and using Olansi air purifiers to uphold air quality
While there are invisible pollutants in the home, there are many other visible pollutants as well. These warrant the testing of indoor air quality to identify how intense or mild the pollution is at the end of the day. By knowing what one is dealing with, picking the right china air purifier becomes much easier.

Some visible issues could include:
1. Dust
Dust can easily accumulate on floors and other surfaces, which can indicate that there is a dust issue within the home. When such an accumulation happens, it becomes obvious that there is dust within the air. Having visible pollutants does not mean no other invisible pollutants are in the air, and that is why testing should be done.
2. Pet dander
The naked eye cannot see this. However, it falls under this category because there is bound to be dander within the home if pets are present. All pets leave behind dander. Cleaning the pet regularly and cleaning the home can reduce dander to a great extent. By testing the air for dander, it becomes easy to determine whether Olansi air purifiers are needed or not. The best china air purifier to pick should be one that can eliminate dander. Dander can also come from other insects and animals within the home, such as mice, cockroaches, or rats.
3. Mold
Mold looks unhealthy and ugly, but they aren't as dangerous if only growing on walls. However, when they become airborne, many health issues can arise. Mold spores can be very dangerous when they fly freely within the air and are looking for new surfaces to grow on. When mold is present, the mold spores could be in the air. Testing can verify this, and a good air purifier manufacturer picked to tackle the issue at hand.
Is testing definitive?
Air testing can give an insight into the level of different compounds in the air. It helps to note that some people can handle high levels of pollutants without any reaction. Others will react to very low levels of pollution. This means that tests can be a bit subjective. No standards exist pertaining to what is wrong and what is right. This is why checking for the pollutant source, removing it, and cleaning the home is important.
Issues such as leaking water should be fixed as soon as they arise to reduce the chances of mold growth. Bad smells should be investigated, but it should be noted that there are completely odorless pollutants. Ventilation systems should be checked and repaired.
There are many air purifier manufacturers in the world today. Olansi is the best in the field, with over a decade of experience in the field. China air purifiers from Olansi have been tested and tried. The air purifier factory uses the latest technology and research to ensure that the HEPA air purifiers, UVC air purifiers, and other purifiers are perfect to handle different types of pollutants.For more about visible reasons that make indoor air quality testing necessary and using Olansi air purifiers to uphold air quality,you can pay a visit to Olansi China at https://www.olansichina.com/invisible-reasons-for-conducting-air-quality-tests-and-using-olansi-air-purifiers-to-eliminate-pollutants.html for more info.