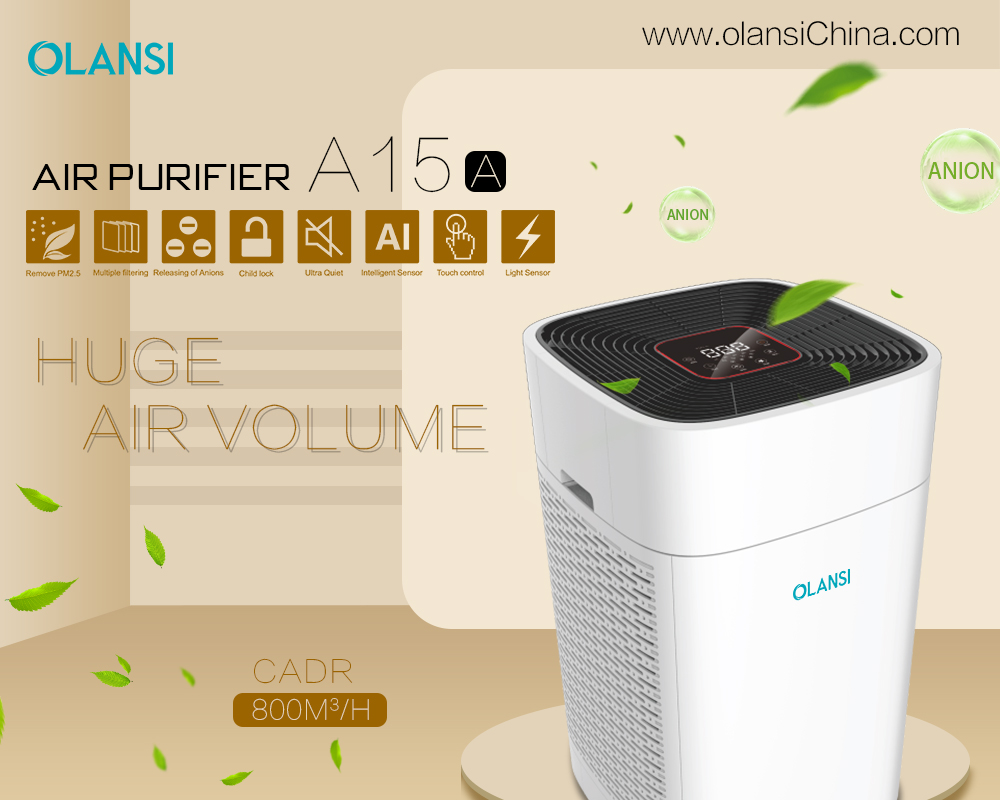 What Is The Best Affordable Portable HEPA Air Purifier For Classroom Covid?
There is no doubting the fact that COVID-19 has some really devasting effects. For instance, it could damage the lungs and respiratory systems of its victims. It has claimed millions of lives since affecting the world in 2019. In a bid to combat this problem, governments around the world have recommended that people ensure their air is purified. There is only one way to do this. Such is using a reliable and trusted air purifier.
Although there are many air purifiers that you can use to purify the air in your home, majority of them are very expensive. You could spend heavily by having to purchase one today. There is no need to be worried though because this post will be helping out. Its goal is to list out the best affordable air purifier for covid. There is no doubting the fact that these options will enable you enjoy 100% clean air.
Blue Pure 211+
This is a product from Blueair, a company that has managed to build a solid reputation for delivering nothing but the best air purifiers over the years. Its Blue Pure 211+ has been a complete revolution when it comes to fighting against Covid-19. Its purification process is quite very efficient in many ways. It is perfect for large rooms, small rooms and even commercial spaces. Most of the time, air purifiers that have the same features as this one usually command very high price. However, Blue Pure 211+ is affordable. Its price is around $339.99.
A lot is expected from a company that has been manufacturing air purifiers for over 2decades. This is why its products are always top-notch. Blue Pure 211+ is great at fighting against viruses, bacteria, and other dangerous particles that are in your room. The earlier these are gotten rid of, the better for you and your loved ones. Using this air purifier means one thing – every nightmare related to covid-19 will be eliminated. Some of its features are:
• It can clean a room that measures 550ft2
• It is a certified product thus, does not produce harmful ozone
• It comes with LED indications to show air quality – polluted, moderate, and good
• There are 3 stages of purification – prefilter, carbon filter and main particle filter
Pure Zone 3-in-1
One of the best ways to answer critics is by producing items that overdeliver. This is the case of Pure Zone air purifier. It may interest you to know that this device has managed to impress lots of users over the years with some stunning and impressive features. It is not just a perfect device for covid. Also, it can help in getting rid of pet dander, dust, smoke, bacteria, and many other harmful particles in the air you are not seeing. Do you want to know the best part? It is the fact that its price is below $100.
Have you ever imagined the possibly of enjoying covid-free air in your room or office? This is what Pure Zone air purifier makes to become a reality. Could this be why many people are claiming it is one of the best around? The truth is that Pure Zone air purifying device has managed to win the heart of many with some great features. These will be highlighted below.
• It has modern filtration technology to remove dust, smoke, pet dander, pollen, viruses, bacteria and many others
• It has been built with smart technology. For instance, there is filter reset indicator
• It comes with a compact design
KVV Air Purifier
There is something very special about KVV air purifier. This is the fact that it keeps on growing from strength to strength in the market. Normally, devices that can clean large spaces are very pricey. They could cost from 800-1000 dollars. This means if you are a regular Joe, they are not an option to be explored. There is no need to worry because KVV air purifiers are great and also affordable. They have been one of the most recommended options for people who are looking to combat covid in the homes and offices.
This is one of the few air purifiers that can offer so much for less than $170. Even if you are trying to get rid of dangerous particles and contaminants like dust, bacteria, smoke, pollen and pet dander, this device can still do a great job. Want to find out what makes it one of the best affordable air purifier for covid? Check out some of its features.
• It comes with 4 stage purification process
• It has a smart air quality sensor
• It is suitable for a room that measures 1700sqft
• It can help you fight against covid
Olansi Air Purifiers
Olansi air purifiers are worth being mentioned amongst the best. Although the other options mentioned above are great, there is no doubt that you will find the best affordable air purifier for covid amongst the various devices that Olansi has managed to produce over the years. You will be spoilt with plenty of options given what it has available for various categories of users. These air purifiers are not just affordable but can also fight against covid in the best way possible.
Are you looking for an air purifier that can serve different purposes apart from sanitizing the air against covid? Using any of the devices from Olansi swill definitely ensure that your needs are met without any compromise. These are desktop air purifiers, humidifier air purifiers, TVOC air purifiers, negative ion air purifiers and many more.
From the above, you can see that Olansi is one company that has managed to give users lots of options when it comes to air purifying devices that can make a huge difference in their lives. All you have to do is choose any of them to eliminate different types of viruses from your home.
Conclusion
There are lots of air purifiers you can always choose from to fight covid. However, very few are affordable. The good part is that this post has revealed the most affordable options in the market you can start using.For more about the best affordable portable HEPA air Purifier for classroom covid,you can pay a visit to Olansi China at https://www.olansichina.com/what-is-the-best-air-purifier-with-hospital-grade-hepa-filter-in-denmark-in-2021-and-2022.html for more info.