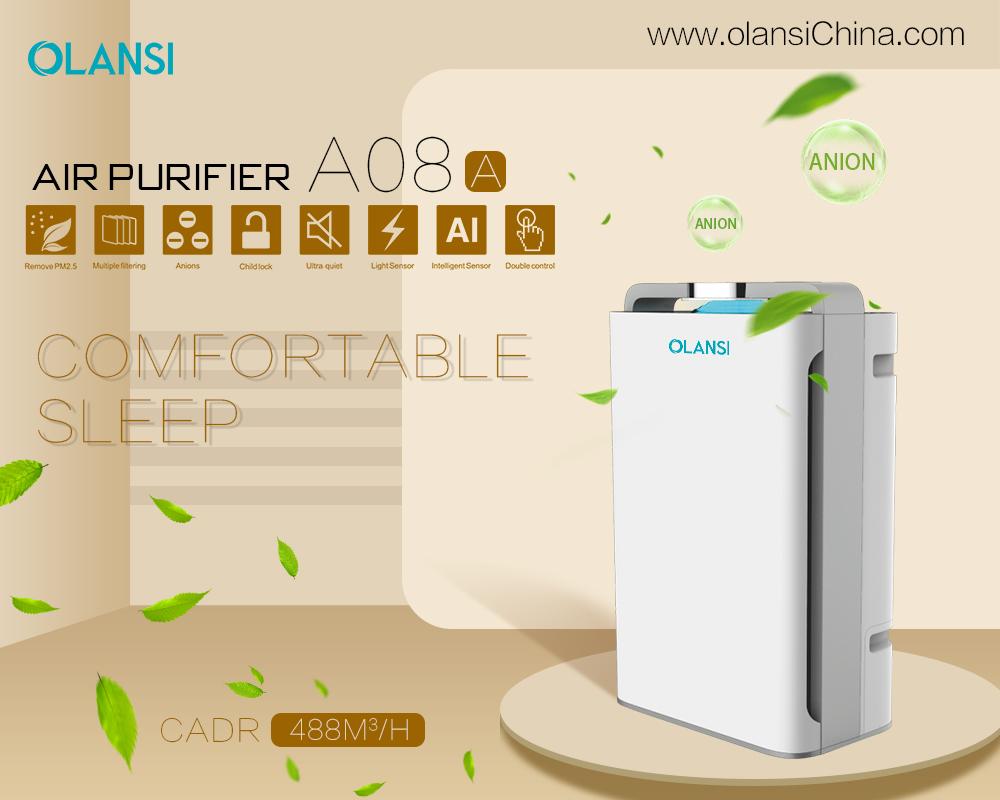 What Is The Best Air Purifier With HEPA Filter For Covid Supplier Philippines In 2022?
There are lots of air purifier suppliers in Philippines. This makes your job of choosing the right company to patronize very difficult and complicated. In fact, you could end up not getting good value for money since most of these companies are not reliable. Many of their air purifying devices have failed to meet expectations of end-users. In other words, they have not removed air pollutants and contaminants as claimed.
Are you trying to find the best air purifier supplier Philippines? Do you know that most of the companies have fallen short when it comes to manufacturing top air purifiers that can help improve air quality in residential and commercial buildings? This post will be aiming to reveal some of the best suppliers of air purifiers in Philippines. These companies will ensure you are experiencing true comfort and healthy living firsthand. Check each of them below.
Bionaire
Of course, bionaire deserves to be first on this list of air purifier suppliers in Philippine. This is due to the innovative products it has succeeded in creating over the years. This company is not just a specialist in manufacturing of air purifiers. Also, it is an expert in designing of humidifiers and dehumidifiers. Its air purifiers come with some award-winning features that you will be proud of. This is typical of BAP 3350, one of its best products amongst others. It does not just get rid of germs. Also, the purification stage is quite impressive and detailed to ensure no stone is left unturned.
For instance, most of the top air purifiers in the Philippine market come with only 3 or 4 filtration stages. However, BAP 3350 comes with a whopping 6. These could be Ionizer, Photo-catalytic Oxidation Filter, UV Bulbs, Activated Carbon Filter, HEPA-Filter and prep-filter. Other air purifiers from this supplier/manufacturer are BAP 6350, BAP706, BAP1700, and BAP1570.
Key points to note
• Bionaire has more than 25years of experience in manufacturing of air purifiers
• Its products are sold globally
• Its air purifiers have been able to meet expectations of users
Freshair Technology
Probably you have not heard of this company before now. Of course, you could be forgiven to assume that it is one of those startups in Philippines. This company has managed to leave an indelible impression on its target audience over the years. Its products or air purifiers are nothing short of amazement. Every time, different models get released into the market, they always have something to offer. Over the years, it has embarked on series of research to produce some of the most innovative air purifiers.
These are not just effective in eliminating virus from both commercial and residential spaces. Also, they are safe and NASA-certified. Its filter-less technology has made more headlines than anyone can imagine in recent times. Through this, your home can be sterilized, ionized and sanitized. If you still do not understand what this device can do, it helps in cleaning your air without any need for air filter. It has been one of the few companies that have succeeded in producing air purifiers that can fight against Covid-19.
Key points to note
• Freshair Technology air purifiers can eliminate new variants of Covid-19
• Its air purifiers are products of extensive research
• Its air purifiers can neutralize smoke and get rid of heavy pollutants
Sharp
Sharp is another trusted company that has won the heart of many Philippines in recent times. Its products are innovative, reliable and durable. One thing that this air purifier supplier has been known for over the years is coming up with products that people are always considering to be very amazing. Whether you want an air purifier that has been built or manufactured with Plasmacluster technology or a standard air purifier, sharp will always overdeliver.
It even has an air purifier that enables you capture mosquitoes. The truth is that Sharp has always been a pace setter over the years. Its KC-G60E-W comes with intelligent mode that makes detection of dangerous pollutants and contaminants in your air very easy. The features that its products always come with will ensure you are getting value for money spent.
The only thing about sharp air purifiers is that they are always expensive. In other words, they are not recommended for the regular Joe who wants to save some money and still enjoy quality indoor air.
Here are some facts about Sharp
• It has different air purifiers like KC-G60E-W, KC-F30E-W and KC-G60E-W
• Each of its air purifiers come with unique features depending on your needs
• Its products have been certified as safe and effective
Olansi China
Olansi China may not be a company that is operating in Philippines. However, its products are amongst some of the best in such location. As the name sounds, this company is based in China. Given how its products are manufactured and designed, there is every chance that it is only a matter of time before it is acknowledged as the best air purifier supplier Philippines. The other options mentioned above are great when it comes to functionalities and features. However, they could put a hole in your pocket. This is because of their pretty expensive price tags.
There is no need to worry because Olansi China has products that are a combination of reliability and affordability. It has different types of air purifiers that can meet your needs. These products come with top and uncompromising features to ensure you experience healthy living firsthand. Some of its products are ionizers and also air purifiers.
Facts about Olansi China
• Its products are available in various countries around the world
• It has more than 3 decades of experience in air purifier production
• Its air purifiers are highly affordable
Conclusion
These are the best air purifier suppliers in Philippines at the moment. They have come up with devices that are being considered to be very innovative. Trying to purchase any product that is outside these options can prove disastrous in many ways. They are approved, certified and proven. There is no need entertaining any fear while trying to use them.
For more about the best air purifier with HEPA filter for covid supplier philippines in 2022,you can pay a visit to Olansi China at https://www.olansichina.com/what-is-the-best-hepa-uvc-air-purifier-in-the-philippines-2021-and-2022.html for more info.