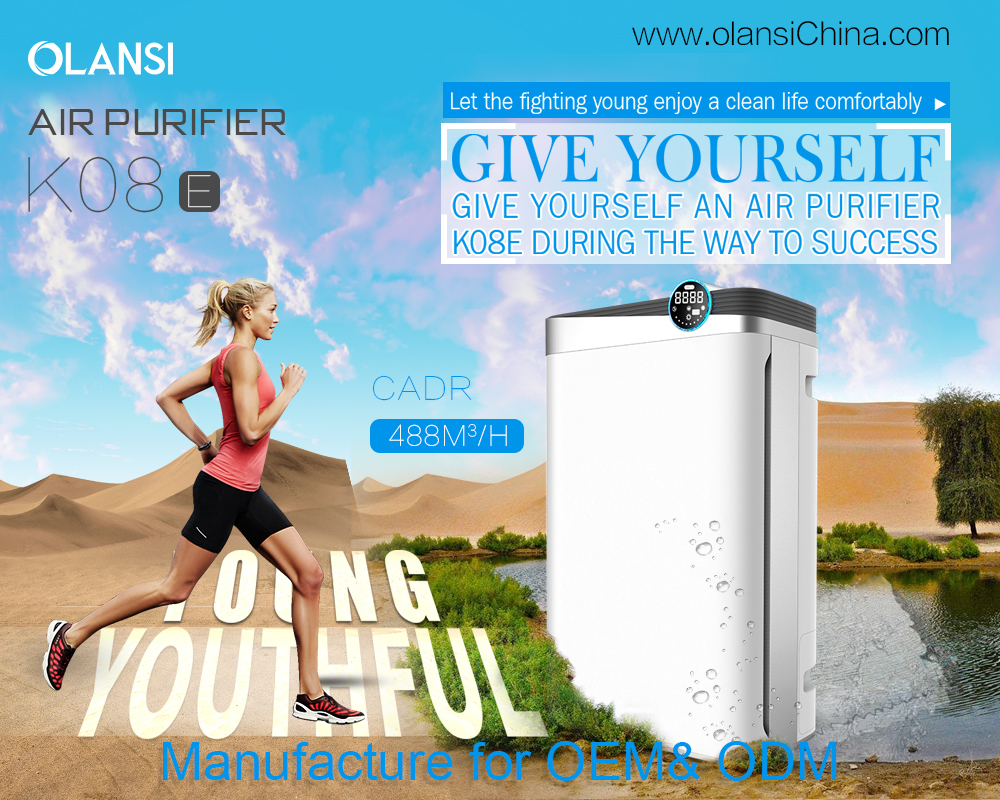 What Is The Best H13 Hepa Filter Air Purifier Manufacturer In Hong Kong In 2021 And 2022?
Over the years, different air purifying devices have been used in Hong Kong. Although some of them are wonderful with regards to cleaning the air, there are many which have fallen short. The latter group of air purifiers tend to struggle in helping people to live healthy. The mistake that many people in Hong Kong are still making is coming up with the assumption that every air purifier manufacturer or air purifier supplier can meet their needs. This is actually far from the truth since you still need to dig deep in order to purchase the ideal China air purifier.
Are you confused about patronizing the best air purifier manufacturer in Hong Kong? Do you know there are many of such devices to choose from? In order to get the best, it is recommended you take out your time and choose based on features, functionalities and other factors.
Here are some of the best options
You have come to the right place where all the top air purifying devices in Hong Kong will be revealed. This means you have the rare chance of choosing the right air purifier supplier to patronize both on short and long-term basis.
Dyson air purifier
Everyone knows that Dyson products usually overdeliver on their claims. This is why they have proven to be very popular amongst people in Hong Kong over the years. Of course, with this air purifying device, you will have a firsthand experience of what this company is all about. It has been manufactured to capture over 99.9% of dangerous particles in your air like smoke, bacteria, dust, allergens and many others. It comes with an effective carbon filter which makes the process of odor removal a complete walk in the park.
One of the best parts about Dyson tower fan air purifier is the fact that it has been manufactured with some of the latest technologies. This is to enable users like you experience true comfort. Another area where it is very effective is ensuring dangerous toxins are removed. These could be those from paint fumes, pet dander and more. This is one air purifier factory that you can check out today.
Some of its features are:
• It comes with 3600 glass HEPA filter
• The smallest harmful particles can be captured
• Filters can be easily replaced and maintained
• It comes with a sensor to provide real-time data about air quality
• It comes with an app that you can use on your smartphone
• And more
Smart Air The Sqair
Although this air purifier manufacturer may not be common amongst most people in Hong Kong, such does not imply it has not been making headlines over the years. In fact, it has proven beyond ever reasonable doubt that it is amongst the best. The origin of this device can be traced to how its founder decided to do a local air purifier. This contained just HEPA filter and a fan. Of course, the primary goal was to ensure that indoor pollution was reduced to its barest minimum. Ever since then, many people all over the world just cannot get enough of what it has got to offer.
There is something you will first notice about this China air purifier. Such is the fact that its design is very unique in many regards. In fact, it does not look like a traditional air purifier you are used to. The best part is that nothing has been compromised as it does a perfect job of removing harmful pollutants from your space.
Some of its features are:
• It has a modern design
• Its CADR is around 350cmb per hour
• It is cost effective
• It is very quiet when working
• It can clean a room that measures 430sqft
• And more
Wearable LG PuriCare
There is something special and unique about this China air purifier. This is the fact that it has taken air purification to another level entirely that you can only imagine. Such is only a proof that its air purifier factory has worked very hard to reach this position. For instance, it is a wearable air purifying device. This can come very handy in a period when there seems to be so much emphasis on face masks. The reason for this is that it can offer you more protection than regular face masks.
It is a cutting-edge technology that solves the issue of disposable masks. It is also worthy of note to explain that it comes with H13 HEPA filter which is one of the best when it comes to capturing those dangerous particles in the air and getting rid of them. LG PuriCare wearable air purifier has been manufactured to make you feel much safer in public.
Some of its features are:
• It can filter allergens, bacteria and virus
• You can use it in any location due to its compact and mobile nature
• Its respiratory sensor technology ensures effective filtration process
• It is suitable for different age groups
• It is highly durable
• And more
Olansi air purifier K06
There is no doubt that Olansi air purifier will make headlines in Hong Kong in 2021 more than ever before. The reason for this is that it has been created to meet needs. In a world where people are constantly talking about clean air, you need the best device to make such a reality. This is what an Olansi air purifier can help you to experience firsthand. It is a top China air purifier you must try out today.
Its air purifier factory has some of the best engineers who understand everything about modern technology and how such can be integrated into devices. Below are some of the its features:
• LED dashboard to display air quality
• Sensor to help detect dust
• 7 stages of cleaning to ensure harmful particles are removed
• Moderate noise while working (17dB-55dB)
• And more
Conclusion
Having seen the above, you must have realized that there are numerous top air purifiers in Hong Kong to improve the quality of air in your space. Whether you need such device for domestic or commercial usage, the options above can help out.For more about the best H13 hepa filter air purifier manufacturer in Hong Kong in 2021 and 2022,you can pay a visit to Olansi China at https://www.olansichina.com/air-purifier.html for more info.